Hey friends: I'm headed up to Emerald City Comic Con this weekend! I'll be exhibiting at Table Island 1214 along with a bunch of my pals from Periscope. Here's a handy map: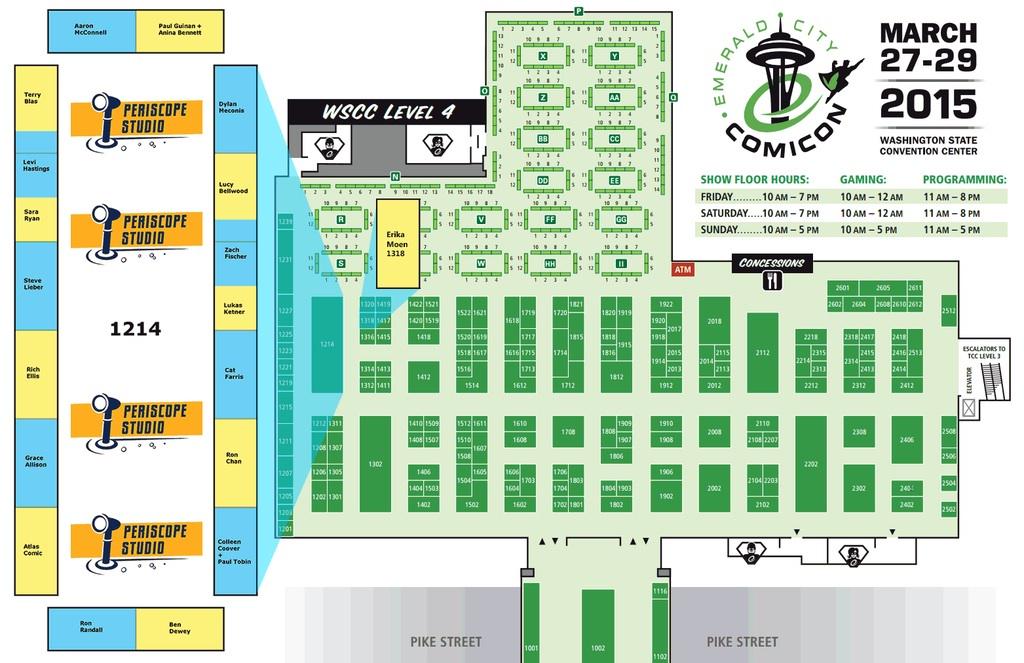 What can you expect when you find this trove of comics riches? How about some SPACEWHALES?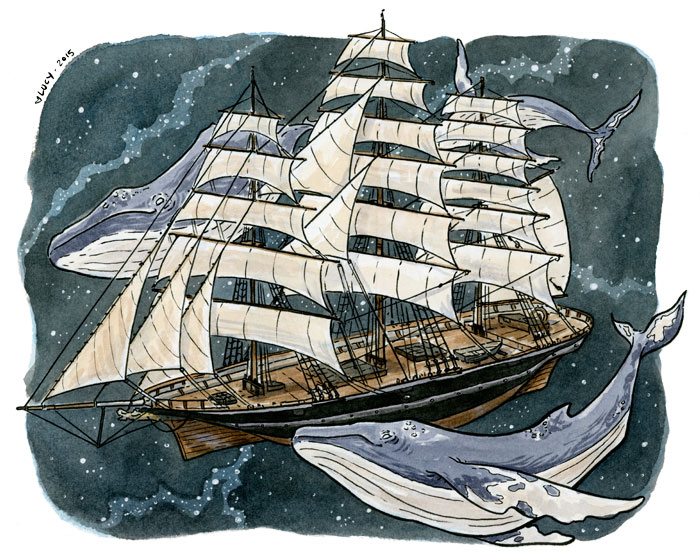 The commissioner of this illustration graciously allowed me to make some art prints out of it, so now you can own and display this nice picture of the Cutty Sark cruising through outer space with some whales in your very own home. The prints are 8.5 x 11″ on semi-gloss paper and they look very handsome if I do say so myself.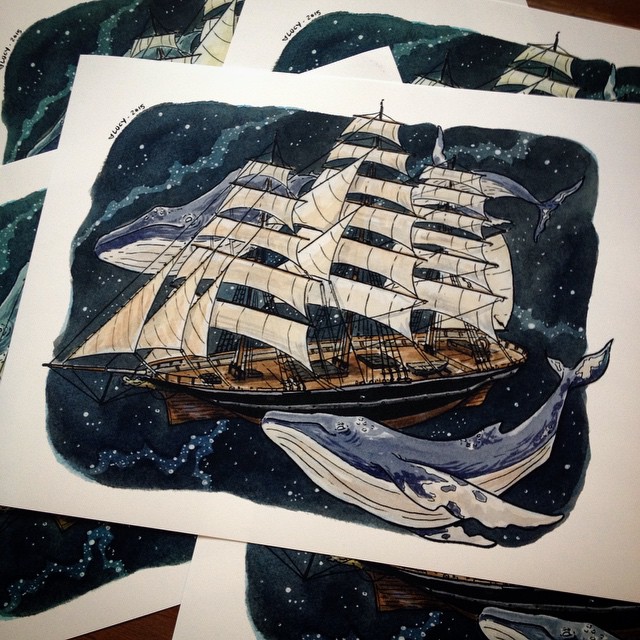 Also, you remember those Definitely-Not-Filthy Sailing Terms I illustrated on The Nib a while back? I also made prints out of those because I LOVE YOU.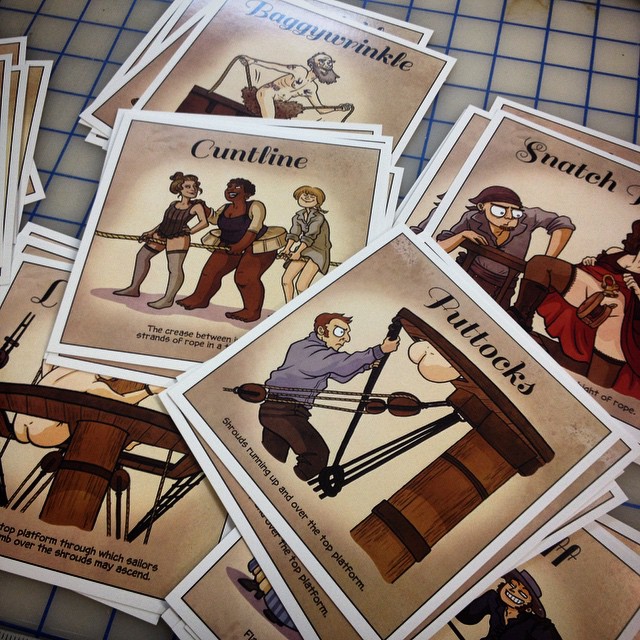 You can come by my table and pick out your favorite, or nab a bundle deal on three at once! I'll have seven designs available at the show and any leftovers (along with the remaining spacewhale prints) will be put up in my online shop on Wednesday.
I'll also be appearing on a sweet panel at 11:50 on Friday morning with Rachel Edidin, Jen Van Meter, Janelle Asselin, Adam P. Knave, and others to discuss crafting truly "all ages" comics. We've run this panel once before at Rose City Comic Con, so I'm looking forward to going more in-depth with all these smart, skillful folks. Here's the detailed listing:
All Ages Comics Aren't Limiting
Room: Hall E (TCC 303)
Date: Friday, March 27th
Time: 11:50AM – 12:40PM
Moderator: Rachel Edidin

Tired of dark and gritty? Looking to expand your market share? Want to make something your kids can enjoy? Just plain curious about why you should take all ages comics seriously? Join Rachel Edidin, Jen Van Meter, Janelle Asselin, Adam P. Knave, and Lucy Bellwood for a discussion of what creates an exceptional all ages comic.
And I think that's everything! Give me a shout in the comments or on Twitter if you're gonna be there so I can keep an eye out.
See you in Seattle!