Happy New Year, readers! I'm looking forward to sharing a whole bunch of art stuff with you in the next couple weeks. Let's begin here:

In the interests of getting myself sketching more often, I resolved to draw whatever I was wearing over breakfast every morning this month instead of, say, checking Twitter on my phone. As someone whose primary wardrobe options mostly come from the very exclusive Soggy Cardboard Box on a Streetcorner boutique, this has been a really fun exercise so far. Not only does it give me a little practice every morning, it also makes me think about new ways to combine the clothes I own and gives me a visual record of outfits I liked to fall back on when I'm staring at the heap of clothing on my floor with zero motivation to get dressed.
Of course some days…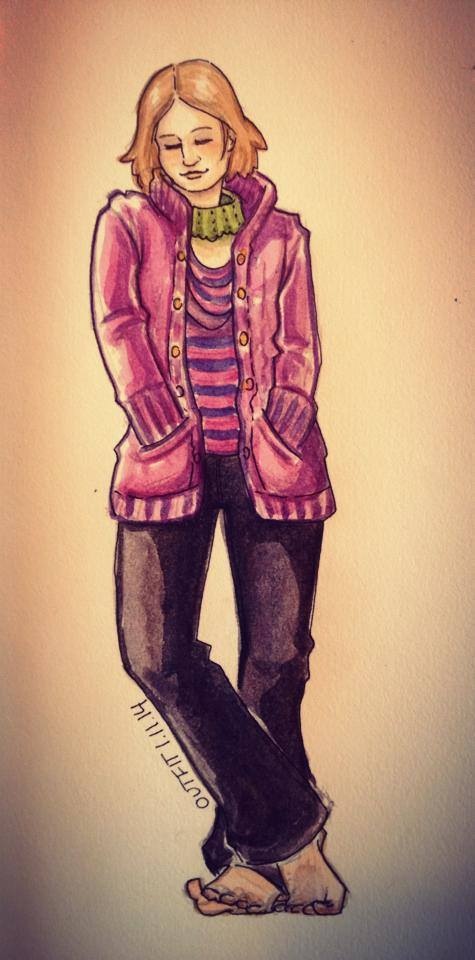 …are better than others: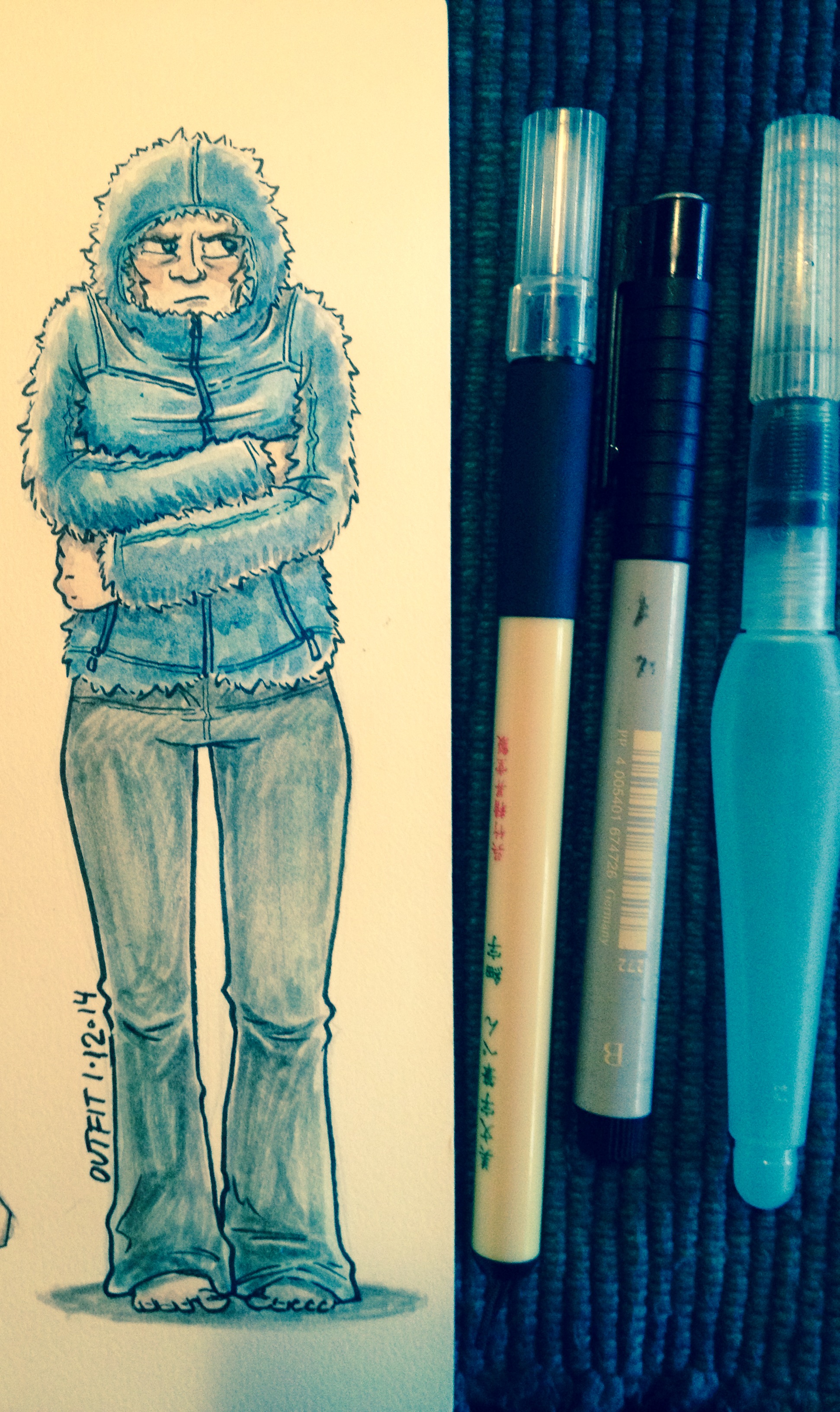 Since these are coming out every day I'll probably just do round-up posts every once in a while, but if you'd like to follow along in real time be sure to find me on Twitter or Tumblr!