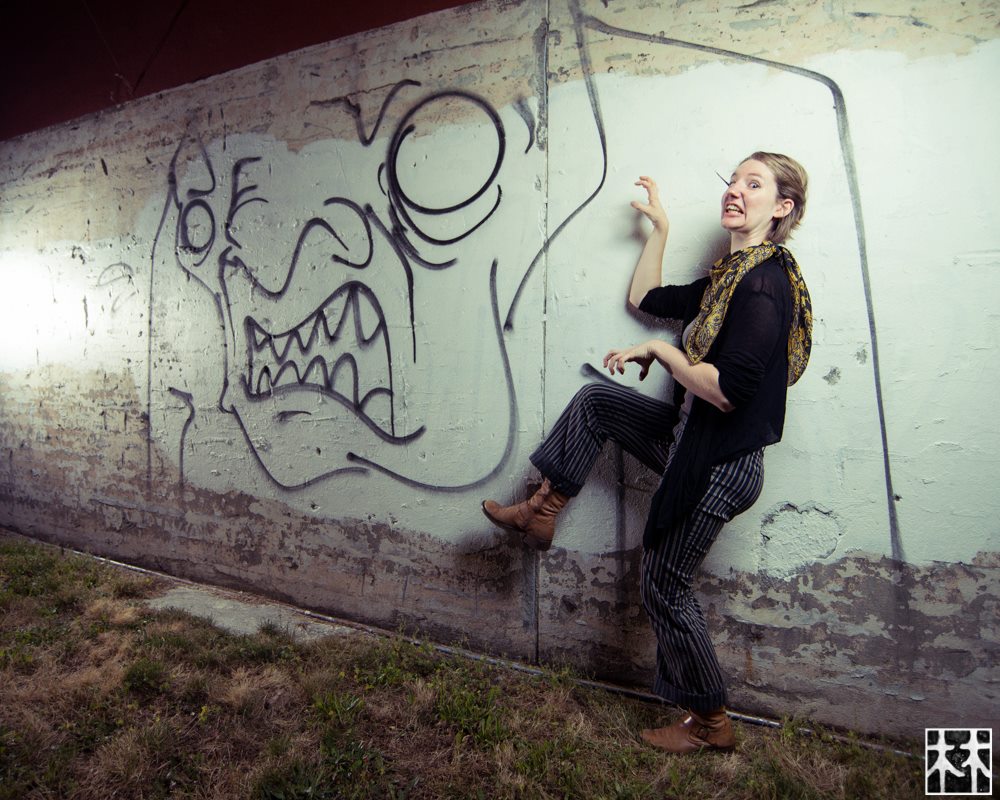 Lucy Bellwood is a freelance illustrator and cartoonist born in 1989 to a pair of eccentric British ex-pats. She was raised in the orange-laden valley of Ojai, CA with a healthy disrespect for clothing and a backyard menagerie of chickens, goats, rabbits, and cats.
Since 2007 she has been an avid lover of sailing and tall ships, working as a deckhand aboard the Lady Washington and immersing herself in the golden age of sail. During her time at sea she has traveled along the Eastern Seaboard, up and down the West Coast, and across the Pacific, participated in several tall ship festivals, taught countless schoolchildren, and dislocated one [1] finger.
Lucy launched into a full-time freelance career in 2012 with the help of a wildly-successful Kickstarter campaign to print True Believer, a 36-page comic about having the guts to do what you love. In January of 2014 she became a full-time member of Periscope Studio (now known as Helioscope), the largest collective of freelance comics professionals in North America. In 2015 she completed a second highly-successful Kickstarter to print Baggywrinkles: a Lubber's Guide to Life at Sea.
Lucy also contributes nonfiction comics to The Nib and illustrates a regular feature in the all-ages fantasy series Cartozia Tales. Her work has appeared in a numerous print anthologies and magazines, as well as on websites like BuzzFeed, Macworld, The Stranger,  and Medium.
Lucy is represented by Barry Goldblatt Literary.
You can find more of her on Tumblr, Instagram, Facebook, and Twitter.