I'm Lucy Bellwood, a professional Adventure Cartoonist. I use she/her pronouns. I'm happiest when I'm translating the world into infectiously enthusiastic, vulnerable, educational stories for my readers to enjoy.
Currently
I'm working on Seacritters!, my next graphic novel (with writer extraordinaire Kate Milford). I'm drafting a comic about voting rights and restoring the franchise for Oregon Humanities Magazine. I'm thinking a lot about values and creative economies. I'm still blogging. I'm looking after my dad.
In 2020
I ran a friendly confessional voicemail box called The Right Number. I started blogging a bit more. I signed a deal to draw a trilogy(?!) of graphic novels. I kept up with sharing freeform audio Rambles, which serve as a decent snapshot of where my thinking's been.
Previously
I released 100 Demon Dialogues, a book all about cohabiting with my petulant (if oddly lovable) Inner Critic. If you've ever felt like a fake or a failure, it will absolutely make you feel less alone.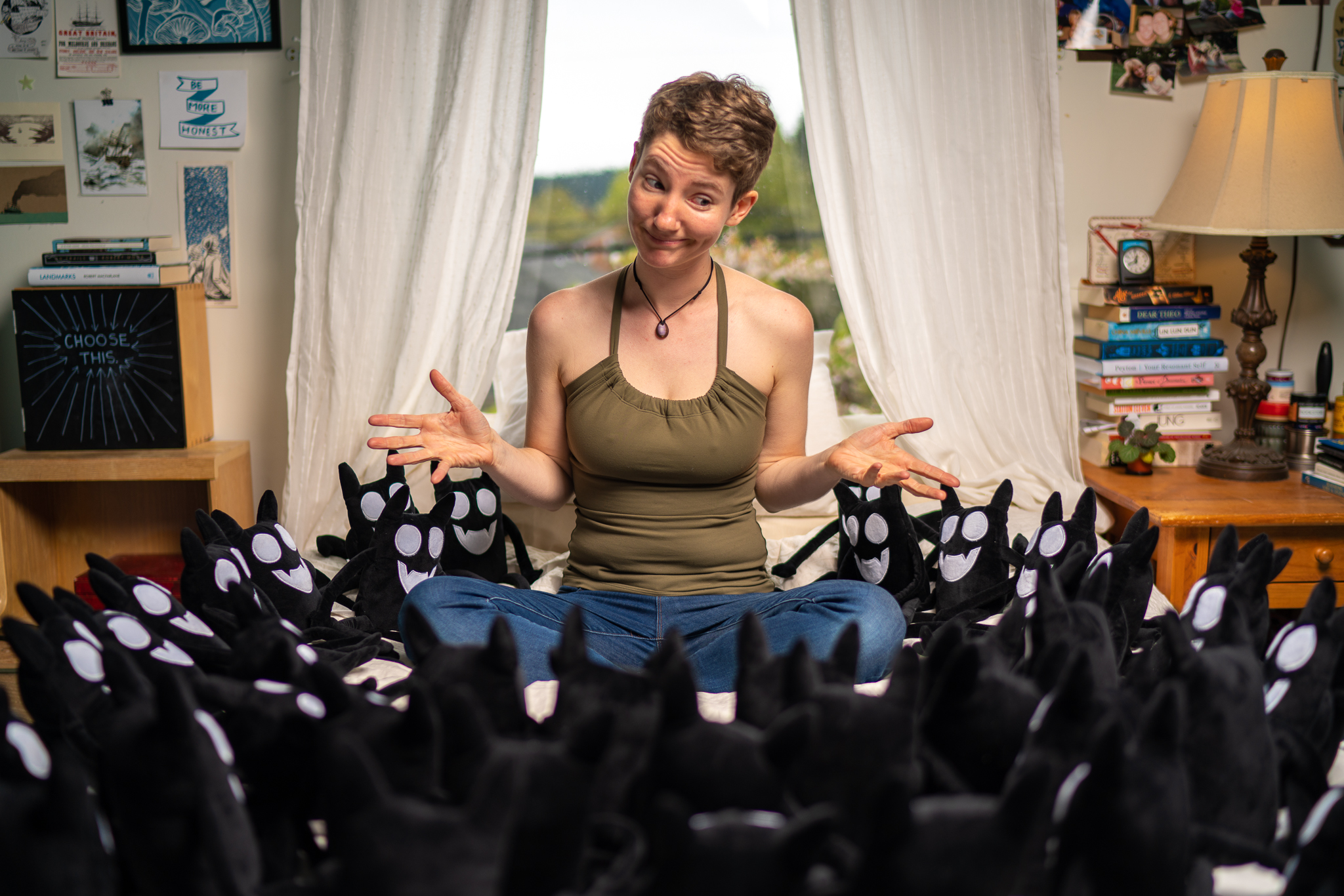 I'm a big fan of telling the truth—especially about the stuff we're scared to discuss. I've explained what it feels like to be on food stamps while "making it" as an author. I've shared exactly how much money I made from going viral, along with annual reports about my income and expenses as an independent creator. I'm also a three-time successful Kickstarter creator, and I want to make sure people can find out exactly how I did it.
The only way we get through this is together.
I'm also a tall ship sailor, an anachronistic profession that led to my first book, Baggywrinkles: a Lubber's Guide to Life at Sea. Baggywrinkles is an entertaining, educational series of comics about living and working on an 18th-century replica sailing vessel. (It's about time someone made that book, right?)
I've drawn comics about rafting through the Grand Canyon (twice!), learning to feel strong, crossing the Pacific on an oceanographic research voyage, exploring the feminist undertones of social dance and the dregs of breakup baggage, sailing aboard the last wooden whaling ship in the world, never wanting to make it big in Hollywood, and trying out a sensory deprivation tank for the first time—among many other things. You can browse everything I've ever published with ease on the Comics page.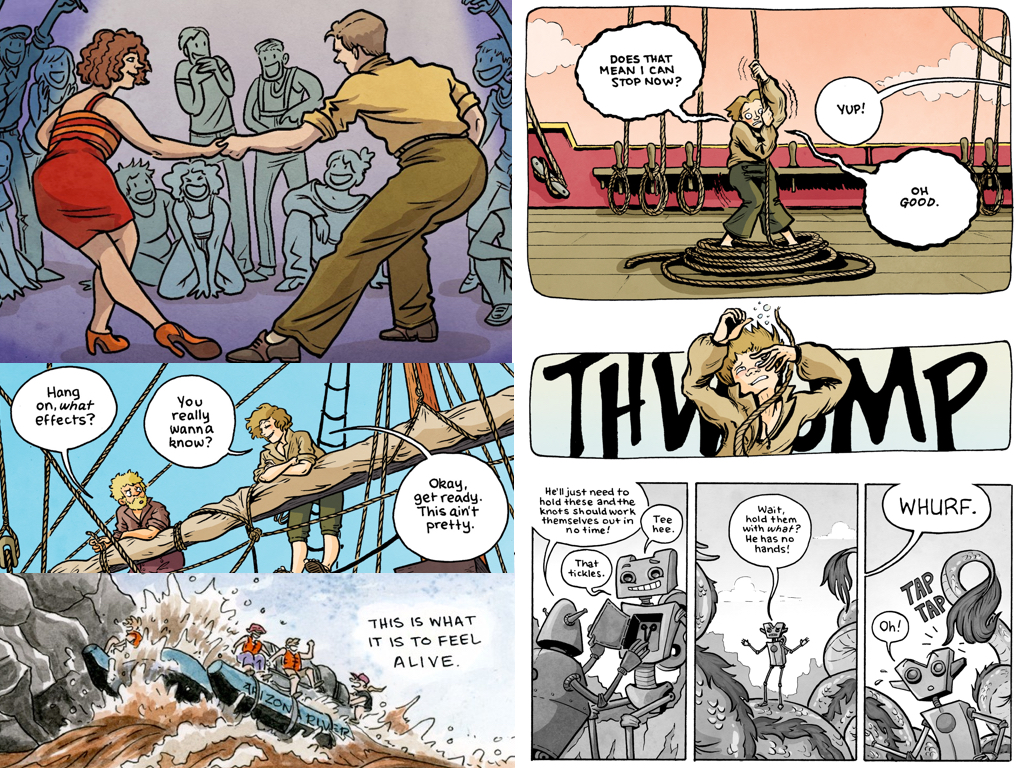 Thanks for stopping by. If you dig my work, consider supporting me on Patreon or subscribing to my monthly newsletter.