Hey gang,
I write to you from not-very-sunny-at-all San Francisco, where I'm settling in for a weekend of crazy awesome goodness at APE! For those in the area, APE will be taking place at the Concourse Exhibition Center this Saturday and Sunday from 11-7 and 11-6 respectively. Passes are $10 for one day or $15 for the whole weekend and it's gonna be OFF. THE. WALL. Here's a map of the whole exhibit floor: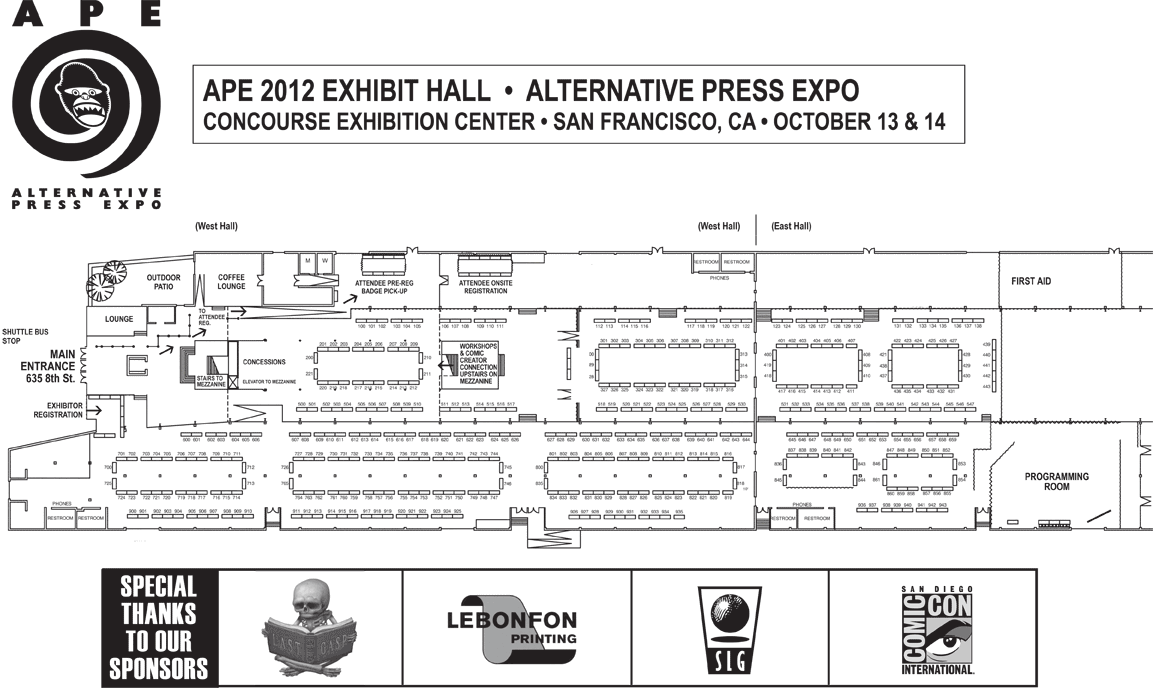 And here's the weeny little corner where Baggywrinkles Headquarters (that's myself and the incredible Mr. Sam Alden of Gingerland Comics) will be rockin' out at Table 718: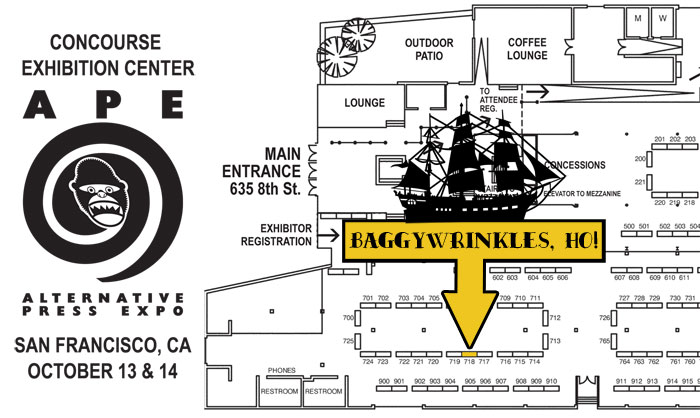 Speaking of which, Baggywrinkles #3 is OFFICIALLY COMPLETED!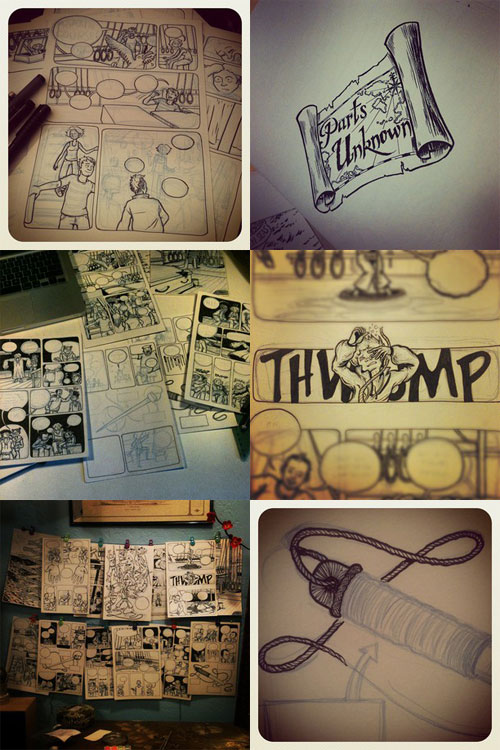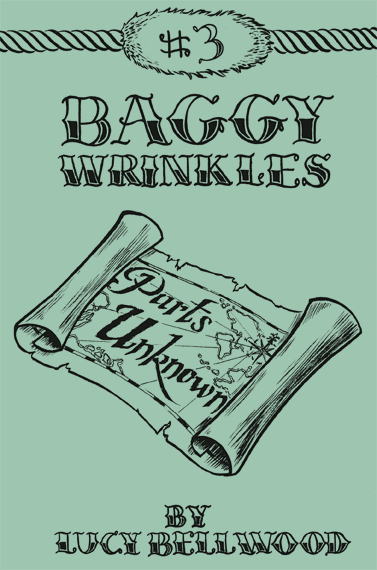 It was a crazy couple weeks in there, especially considering that I waded through a 100 degree fever and a debilitating neck injury while trying to ink the last 10 pages of the comic, but as my mother always said "You can't keep a good nautically-inclined cartoonist lady down."
So here it is! 20 pages of hand-sewn, lip-smackin' nautical comics goodness. I only printed a limited number for the show this weekend, so if you want one, be sure to stop by early. If I don't sell out, I'll be putting the remainder online in the store when I get back and start the full print run.
That's all for now, Baggies and Wrinklers. I can't wait to see some of you out this weekend!
Hugs and kisses,
Lucy