Big week, friends! While I'm still away doing Boat Stuff in Boston, my five-strip guest arc for Danielle Corsetto's delightful series Girls with Slingshots begins running TODAY. Check back on the GWS site each day this week to follow Hazel and Jamie in their quest for reasonable underwear. I promise it will be a thrilling ride.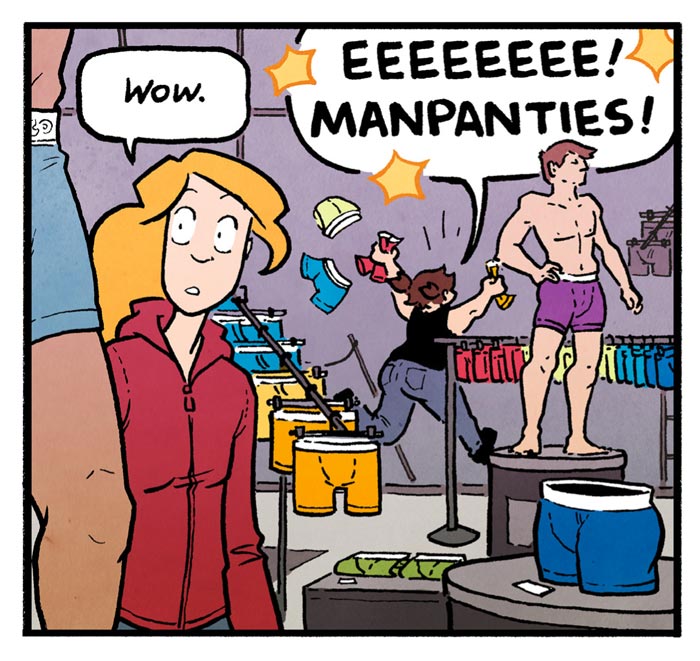 I'm also selling the original inked artwork from these five strips over in my store, so give 'em a look if you've been in the market for some Lucy Bellwood originals.
And if you want to come see myself, Danielle, and Erika Moen in the flesh, we'll be doing an event at Bridge City Comics in Portland this Saturday from 6pm – 9pm. I'm honored to get to sign alongside these rockstar dames, and Bridge City is one of my favorite comic shops in town, so get'cherself over there and say hello! Here's what we all look like in case you feel alarmed or confused.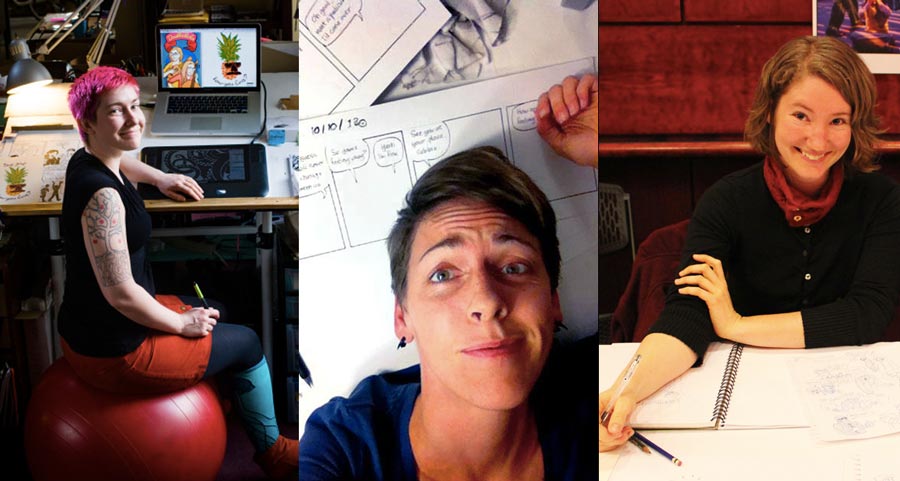 Enjoy the guest arc and I hope to see some of you on Saturday when I'm back from the East Coast!