More arts! A while back I did an illustration for folks over at the Reed College Annual Fund. They've just launched a fundraising campaign to get recently-graduated alumni to donate to the college. This is what I came up with for their branding: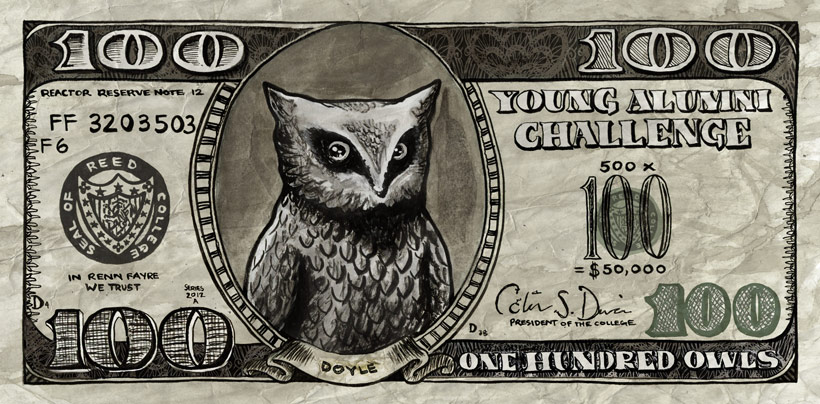 If you look closely in there you can spot a number of Reed-related gags (I think 6 in total). See if you can find them all!
Has this image compelled you to fling money at my alma mater? Great! You can check out the campaign here.
Stay tuned for some preview art from True Believer later this week as I wrestle with the second half of the inking process!