Put up my 2022 wall collage today.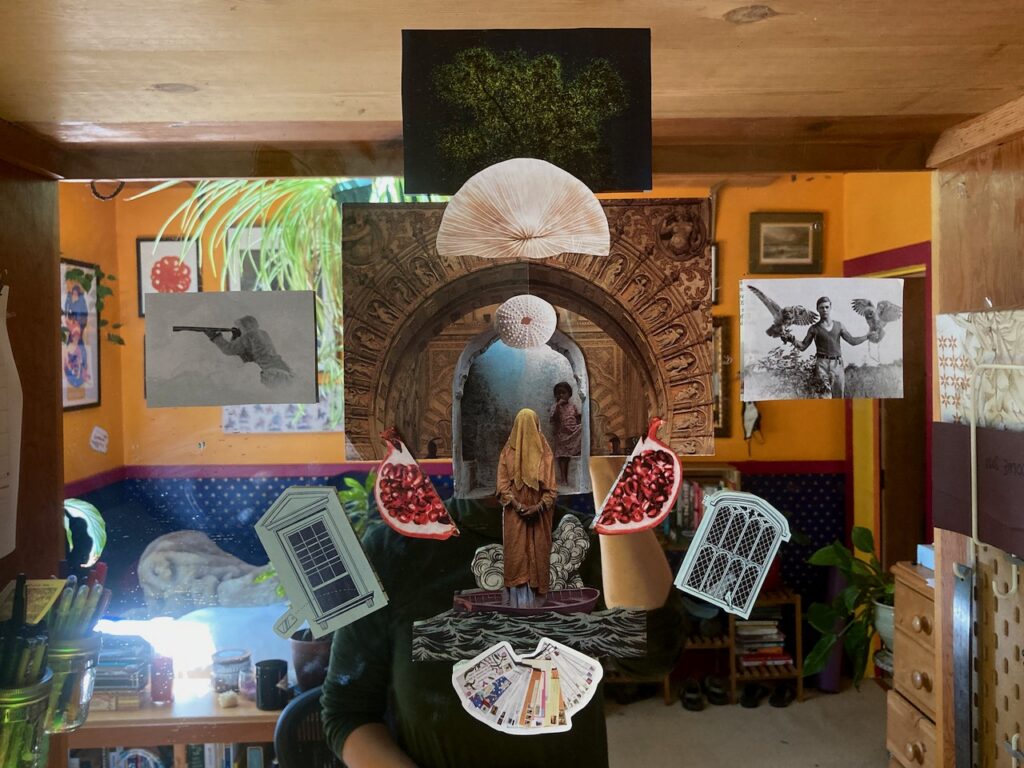 I've been taking these pieces out and shuffling them around my floor for months, stacking them this way and that way, leaving them awkwardly in the middle of the room for weeks before whisking them back to the box from whence they came. I kept chickening out about committing to a single composition to have up for the rest of the year. Something about the imagery I was choosing scared me.
I think it's about cycles and mortality and isolation. Writing letters to the underworld. I still don't know, but it's up.
2021 came down earlier this week.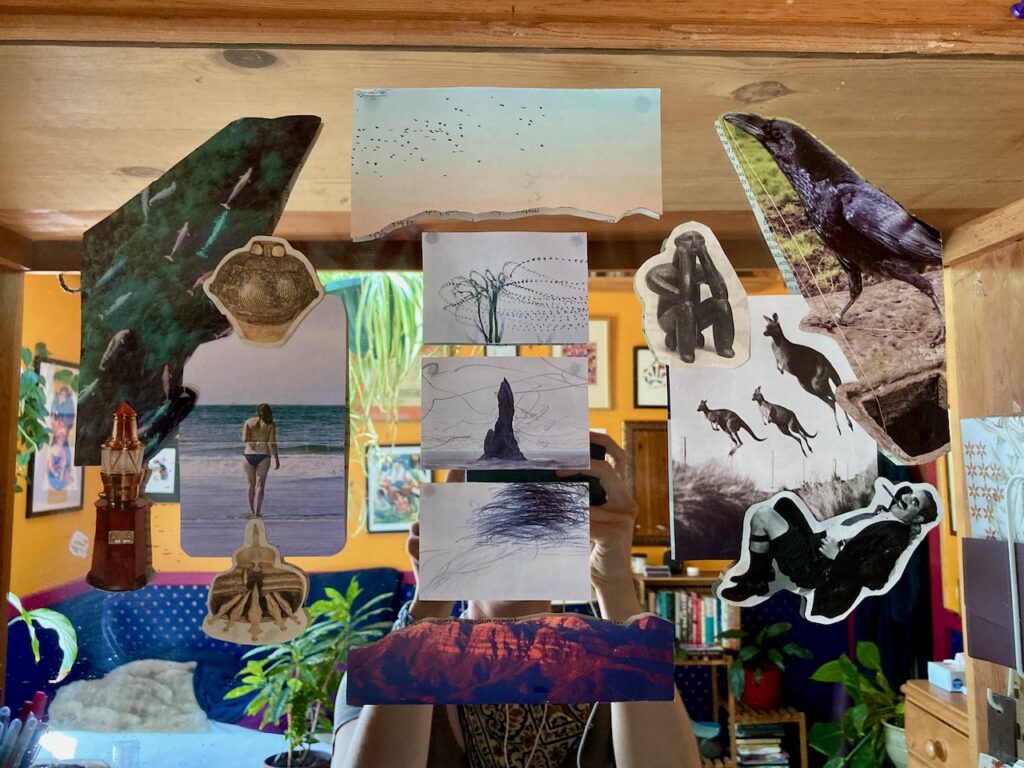 That year ended up being about multiplicity and sexuality and ingenuity. A sense of the absurd. Family coming in threes. The ocean as home. Situating myself in a flock. Returning to a primitive sense of belonging.
2020 was my first. Jocelyn put us up to it during Hi-Fi. I'm a wall maximalist, so the idea of putting imagery up wasn't really new, but she encouraged us to focus on images only. No words. This continues to appeal because I'm shifting my brain from thinking in words to thinking in pictures. Allowing the meaning of something to be layered and evolving over time.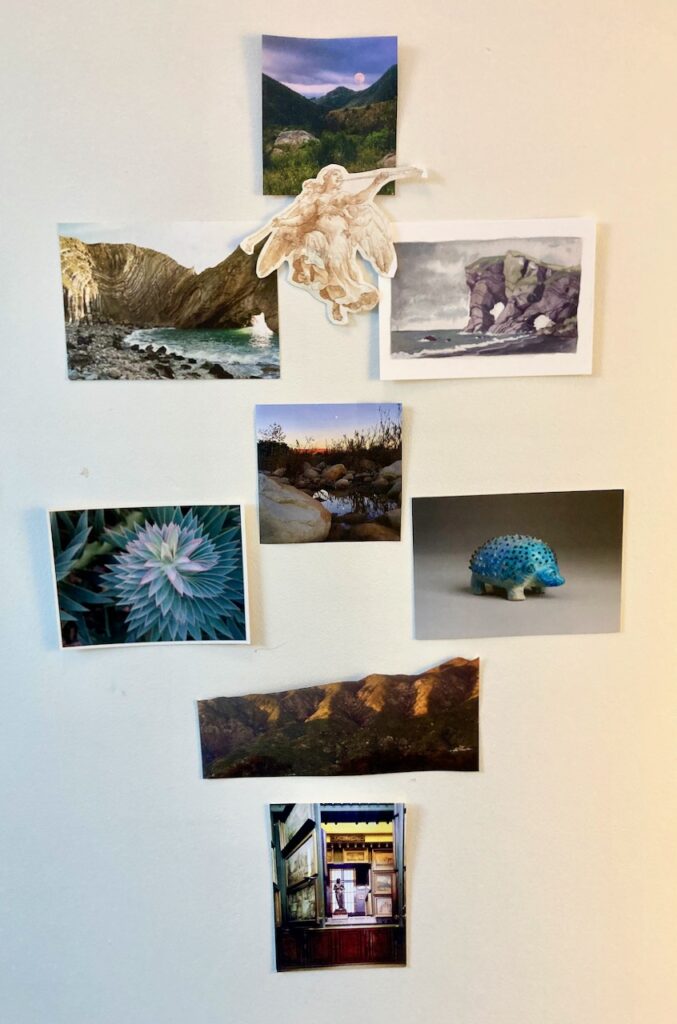 This first year felt very instinctual, since I had no idea how the exercise would unfold. I just went through my big shoe box of blank postcards (everyone has one of those, right?) and picked things that felt…something. Good. I don't know. And lo and behold I ended up with something that was saying, even before it was something I'd acknowledged consciously, "Time to move back to Ojai, you numbskull."
I mean, it was saying other stuff too. "It's okay to feel prickly for a while" "You're going through a tunnel" "Hey, there's a lady trapped in here who's great and you should probably set this other stuff aside so you can get to her," not to mention "GET IN THE SEA."
I was a really nice thing to have at my desk, because I could just space out and stare at it between bouts of answering emails or watching city council meetings or drawing or whatever else we were all doing on our laptops for so much of 2020. Like being in a gallery all the time.
The longer I looked at it, the more stuff seemed to come out.