Heads up, San Diego! I've got an extra-special workshop planned for my stop on your sunny shores next month, and I wanted to make sure you all had dibs on tickets. I'll be teaming up with San Diego Writers, Ink, a local literary organization, to teach a class on August 17th. Here's a little more info about the class:
Join cartoonist and educator Lucy Bellwood for a two-hour workshop about learning to live with our Inner Critics, hosted by San Diego Writers, Ink. Participants will use a mix of generative exercises and group discussion to get to grips with their anxieties and hangups about the creative process—no drawing ability required! Excellent for those battling Writer's Block, Imposter Syndrome, or a general, nagging sense of unease in their work.

Bellwood's classes have been described as "high-level professional group therapy for artists," and her candid talks about redefining success in creative fields have garnered thousands of views online. 100 Demon Dialogues, her latest book, is a collection of comics for anyone who's ever wanted to talk back to the little voice in their head that says "You're no good."
The workshop is $30 for SDWI members and $36 for non-members, and admission at either level includes a signed copy of 100 Demon Dialogues. You can register online via SDWI's website right here!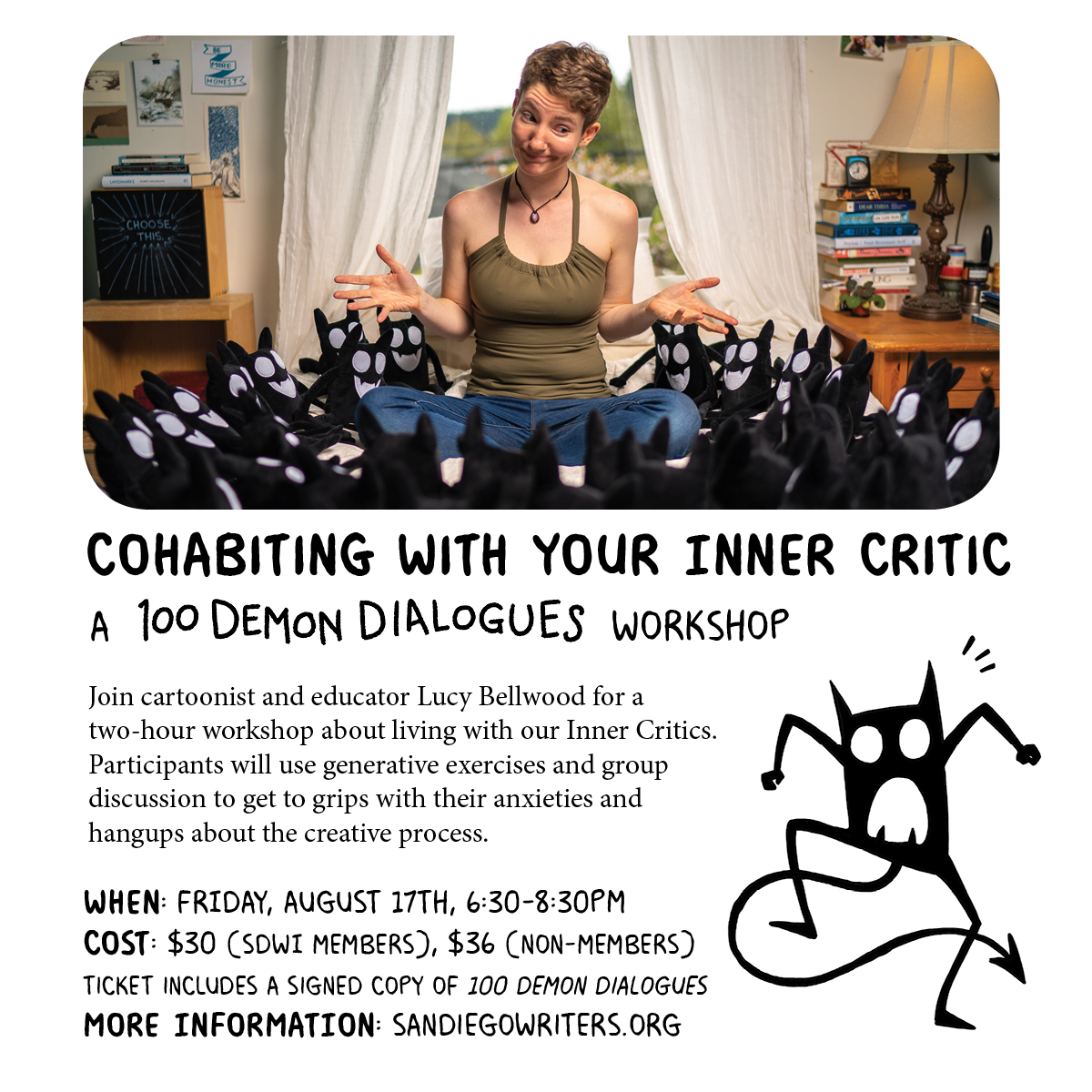 Can't make the class? Short on cash? I'll be doing a regular tour stop at a TBA venue on Thursday, August 16th as well. More info as soon as I get it confirmed!