You can purchase physical copies of many of the comics listed here via BuyOlympia. PDF editions of comics and sketchbooks are also available on Gumroad.
For free comics you can read online, scroll on down.
Nautical Comics
Pieces related to my love of ships and the sea.
Comics Journalism
Nonfiction work for various outlets.
Baggywrinkles
Baggywrinkles is an educational, autobiographical comic series designed to bring maritime history and culture to life. The series is now available in a full-color collected volume thanks to a smash-hit Kickstarter in 2015. These comics are all based around the time I spent crewing aboard the replica tall ship Lady Washington.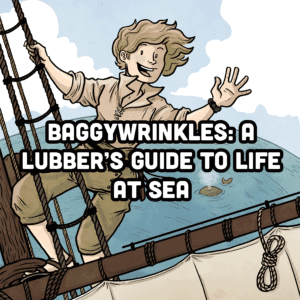 Autobio Comics
Assorted autobiographical stories from The Nib and other outlets.
Guest Comics
Guest Comics that I've completed for friends and fellow comics folk. Some NSFW content—you've been warned.
Anthology Contributions