Sound the trumpets, y'all. I'm taking my latest collection of comics, 100 Demon Dialogues, on the road for the next two months! This has been a whirlwind season of planning, and I'm so glad to be at the point where I get to share it with all of you.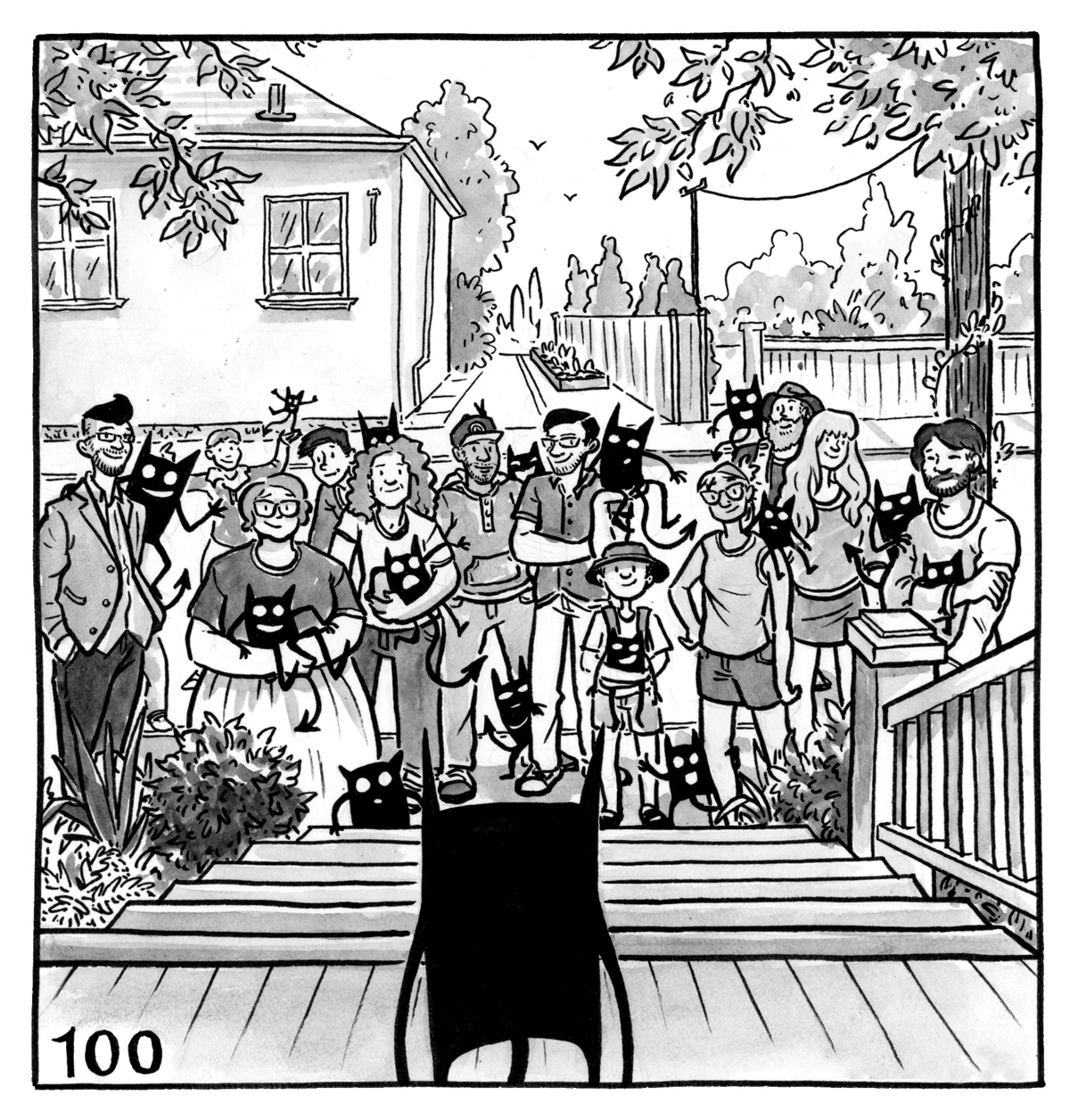 Here's the details for Leg 1 of the tour, including the hometown release party TONIGHT: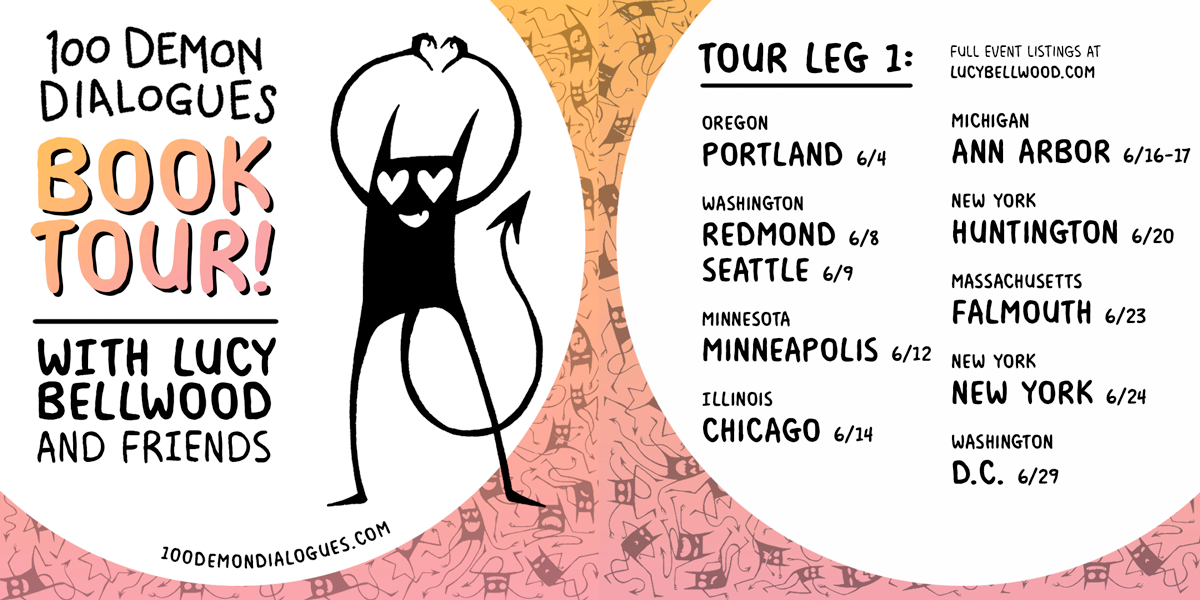 We're lining up Leg 2 right now, which will likely take me through Texas, New Mexico, Colorado, and allllllllll of California a little further into July and August. If you have friends in any of these cities and would be willing to pass event details along to them, I would be forever in your debt. All the tour stops are listed in this handy directory.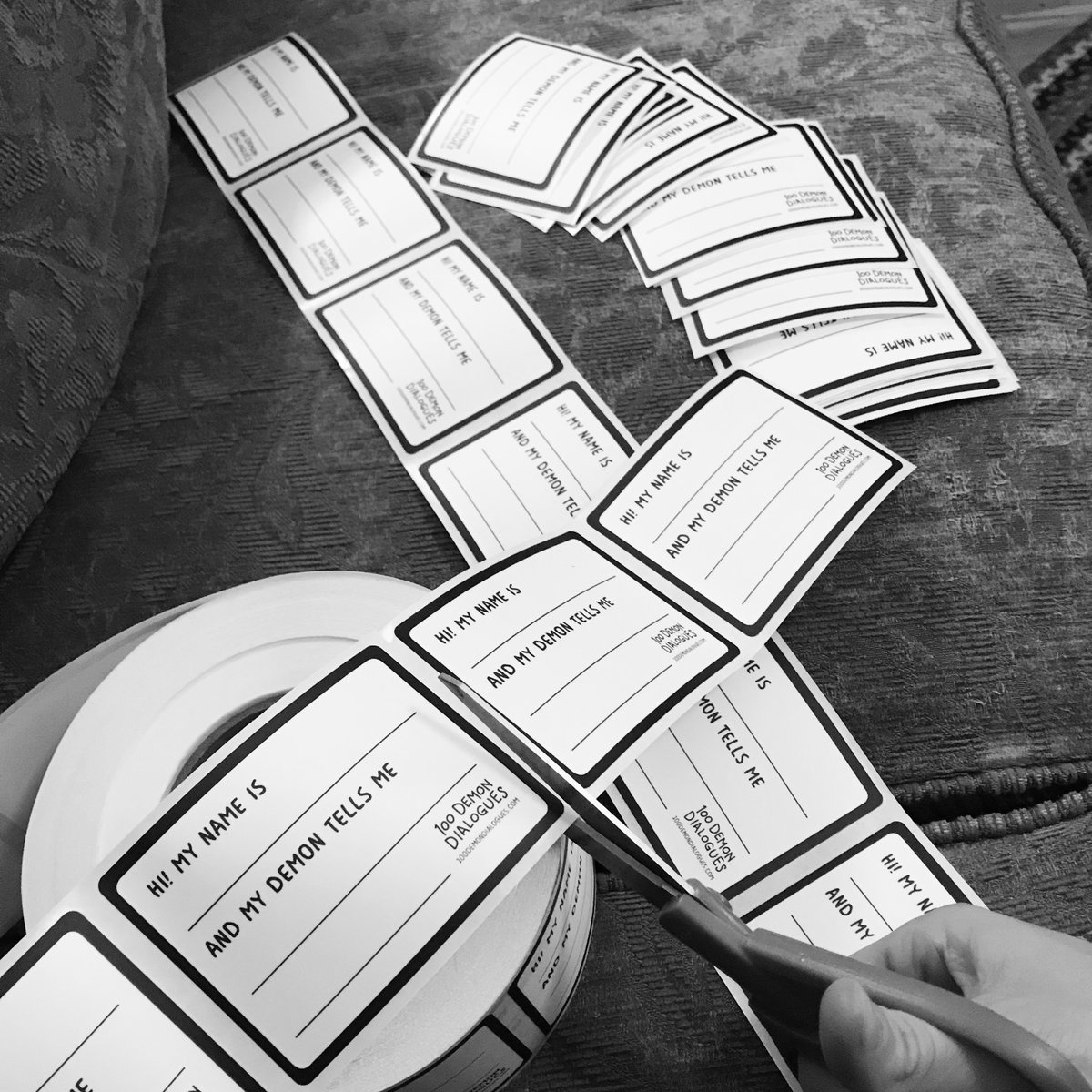 Aside from good hangouts and conversations with various creative luminaries, I bought a guest book to fill with these name tags at every tour stop. Also blank sheets for people's illustrations of their own demons (like the ones we had at the Kickstarter closing party):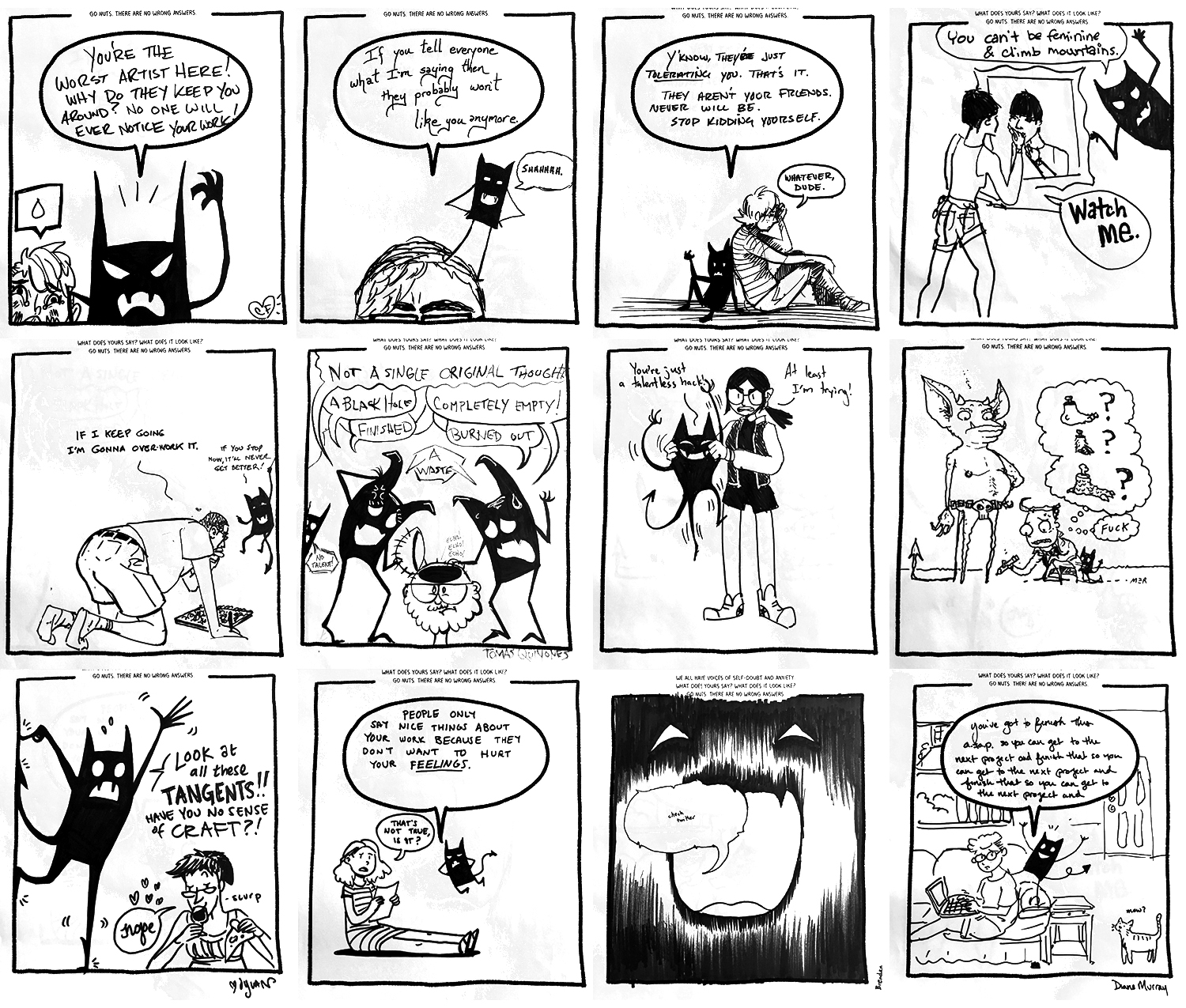 I'm really excited to see how this develops over the tour. I think it's going to be amazing.
Okay, that's it for me. SEE YOU TONIGHT IN PORTLAND! (And then everywhere else.)