I signed up for another one of Jocelyn's online classes last month, and so far I've found it incredibly helpful in finding my way back to bits of myself and my creative practice that have been occluded by caregiving. One of the exercises was a mind map exploring all the tools we use to access and interact with our creative selves. The four stages she suggests are Ritual, Connection, Collection, and Synthesis. Here's a big mess of ideas around those hubs: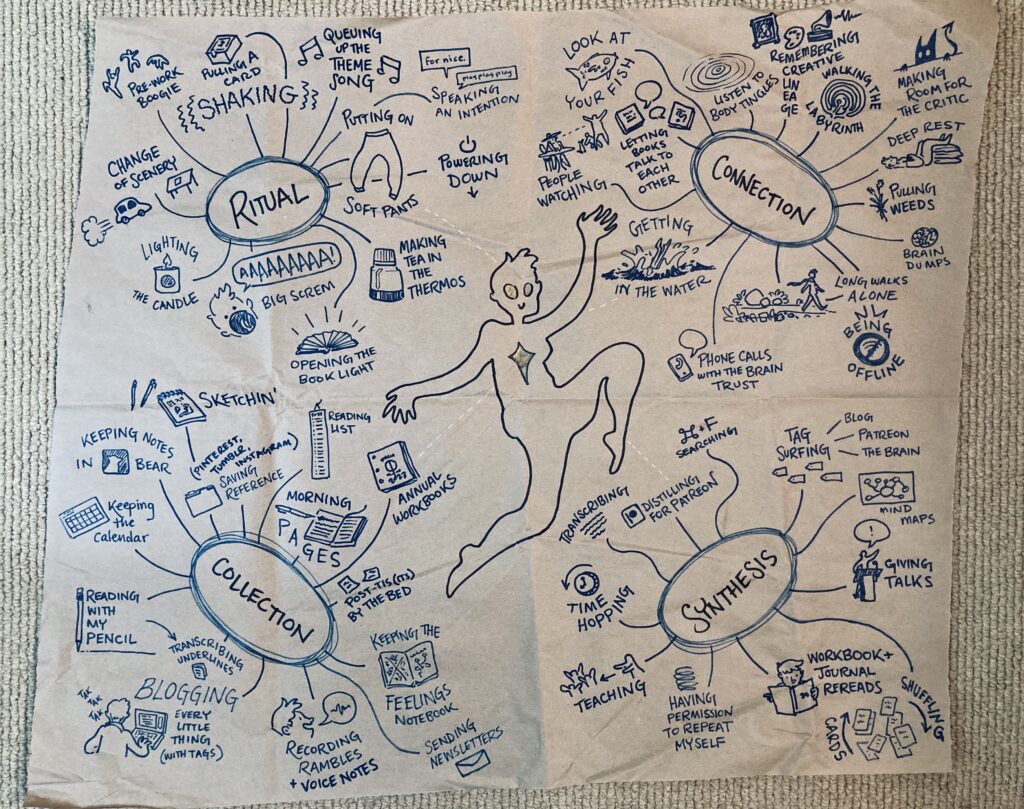 I love letting myself use little doodles to explore concepts like this. I think it started after Shay Mirk shared some More/Less lists they'd made for the year and inspired me to make my own. (Pretty sure I did one for 2022 as well but I can't find it so here's an old one.)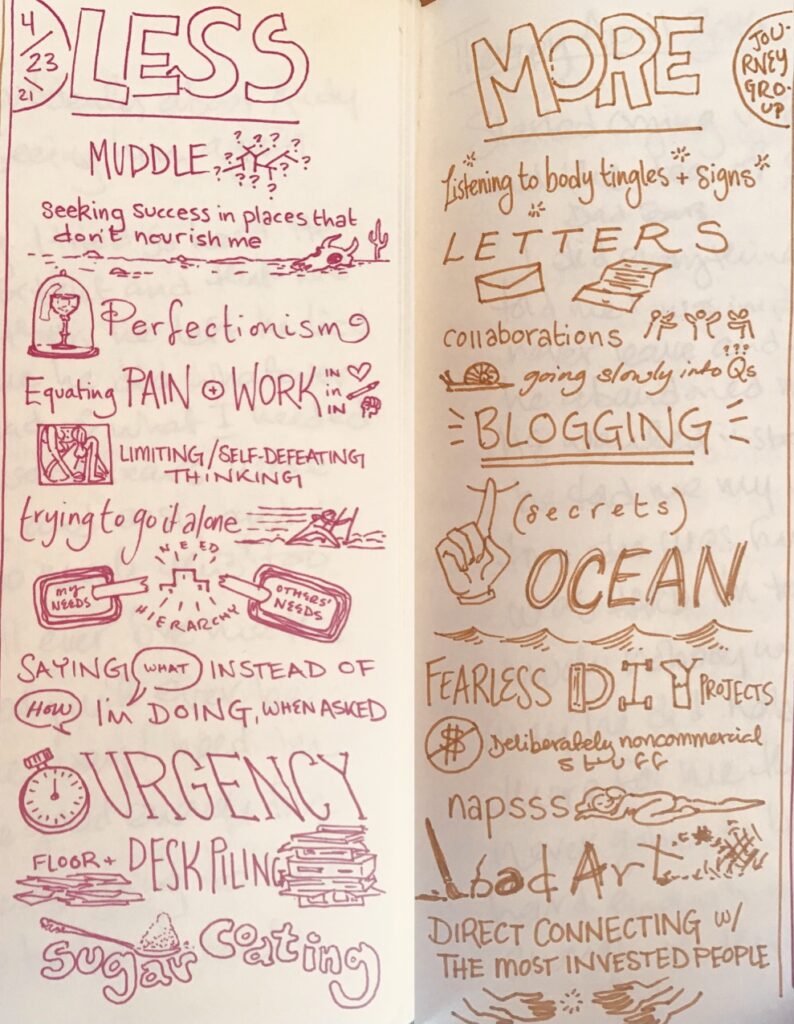 I see these inventories and remember that I have such a robust series of practices for doing what I do. I also see how the things I'm pursuing in my life right now have roots in this list from two years ago, which I love. It all takes such a long time.
I recorded a Ramble about all this the other night that I still haven't edited and uploaded to Patreon, but it's coming. Still circling the question of my job and what I think it is vs. what it actually is.