I'm Kickstarting a collection of my educational, autobiographical comics about working on 18th-century tall ships!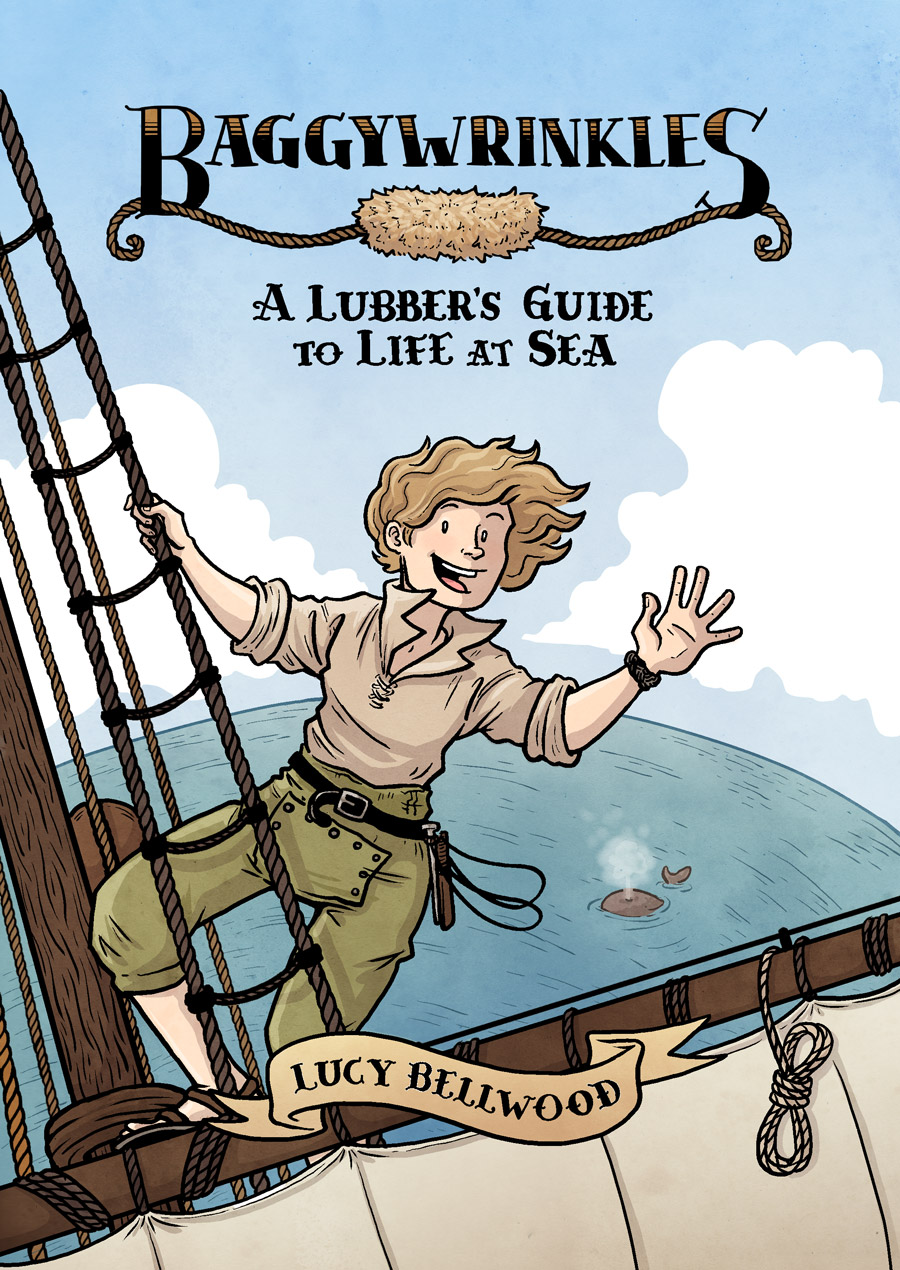 This book has been a long time coming, and I'm so excited to be funding it on Kickstarter with support from you, my awesome fans. The biggest news? If the campaign over-funds I'll be hiring Joey Weiser and Michele Chidester to color the WHOLE BOOK. Look at how cool this could be!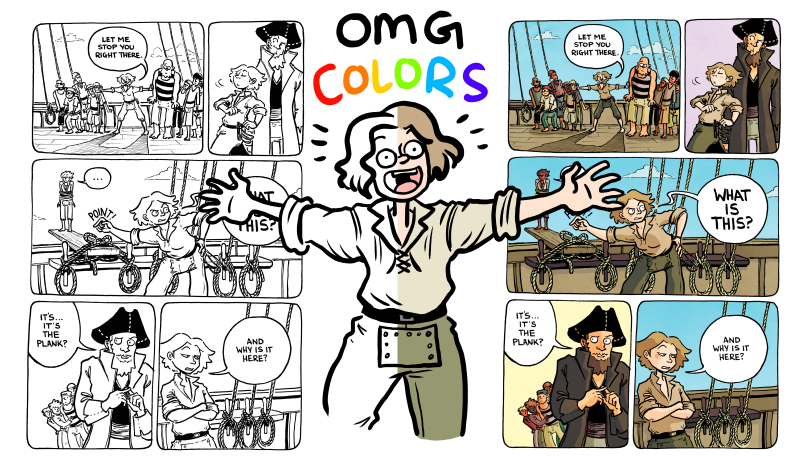 I can't believe it. So check out the campaign page for all the neat rewards you can bag—including fancy letterpress prints, PDF bundles of all my sketchbooks from the last year, original art from the comics, and more!
Want to read more? Check out this blog post or read the first five issues of Baggywrinkles right here.