Hi friends!
Just a quick note to say that I'll be stopping off in Berkeley, California this weekend for a Free Comic Book Day celebration on Saturday, May 6th at Tr!ckster, an amazing independent comic shop and art gallery. Here's the details: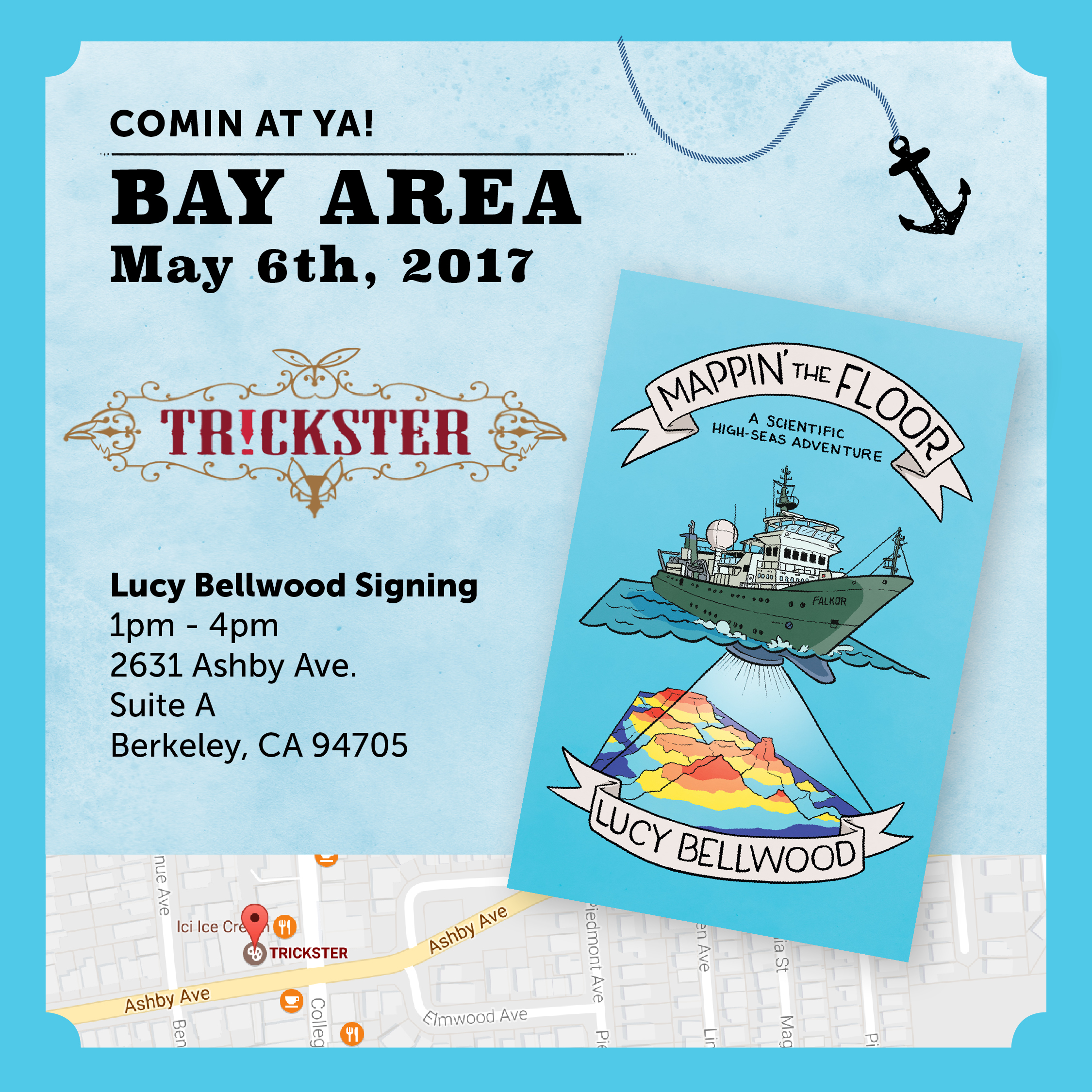 For the Free portion of Free Comic Book Day, I'll be giving away BRAND NEW minicomic copies of Mappin' the Floor, my oceanographic travelogue from a Pacific Ocean crossing with R/V Falkor and the Schmidt Ocean Institute! Supplies are limited, so these puppies will be first come, first serve.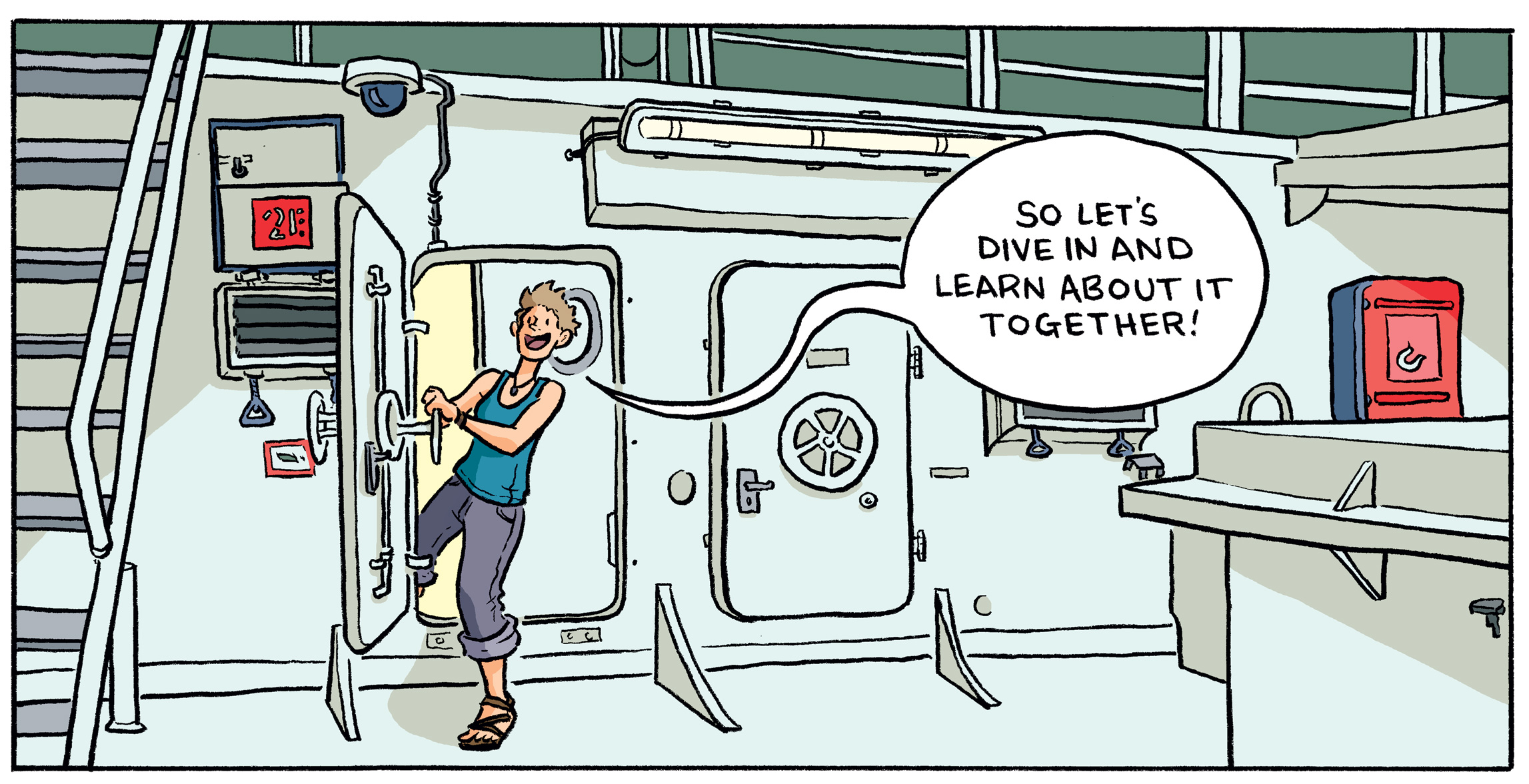 I'll also have copies of Baggywrinkles, A Life in Objects, and various adventurous travelogues for sale, plus my trusty squeaky shark for your squeaking pleasure. I hope to see you there! It should be a rollicking good time.