This is it, friends! My last convention of 2017! If you're in the D.C. area, come on out to Bethesda, MD for the Small Press Expo this Saturday and Sunday. SPX boasts an amazing roster of indie comics folks, and I'm so excited to be returning this year. I'll be camped out at Table K9-A alongside the team from Cartozia Tales. You can check out the full exhibitor list and floor map here.
I'm also appearing on a panel on Sunday at 12:30pm:
Balancing World-Building and Character In Kids' Comics

Laura Terry, Ben Sears, Janet Lee & Lucy Bellwood all create elaborate worlds for their colorful characters to dwell in. They will discuss how to balance the immersive quality of world-building with the development of character and story, particularly as it pertains to comics for kids.

Sunday, 12:30pm, White Flint Room
So what am I gonna have on hand? WELL.
I just picked up these extra shiny ✨new sketchbooks✨ from my time in Iceland. If you want 24 pages of watercolor studies, life drawing, and landscapes from two weeks in a totally unreal and gorgeous country, this is the book for you. (It's also available as a PDF if you swing that way.)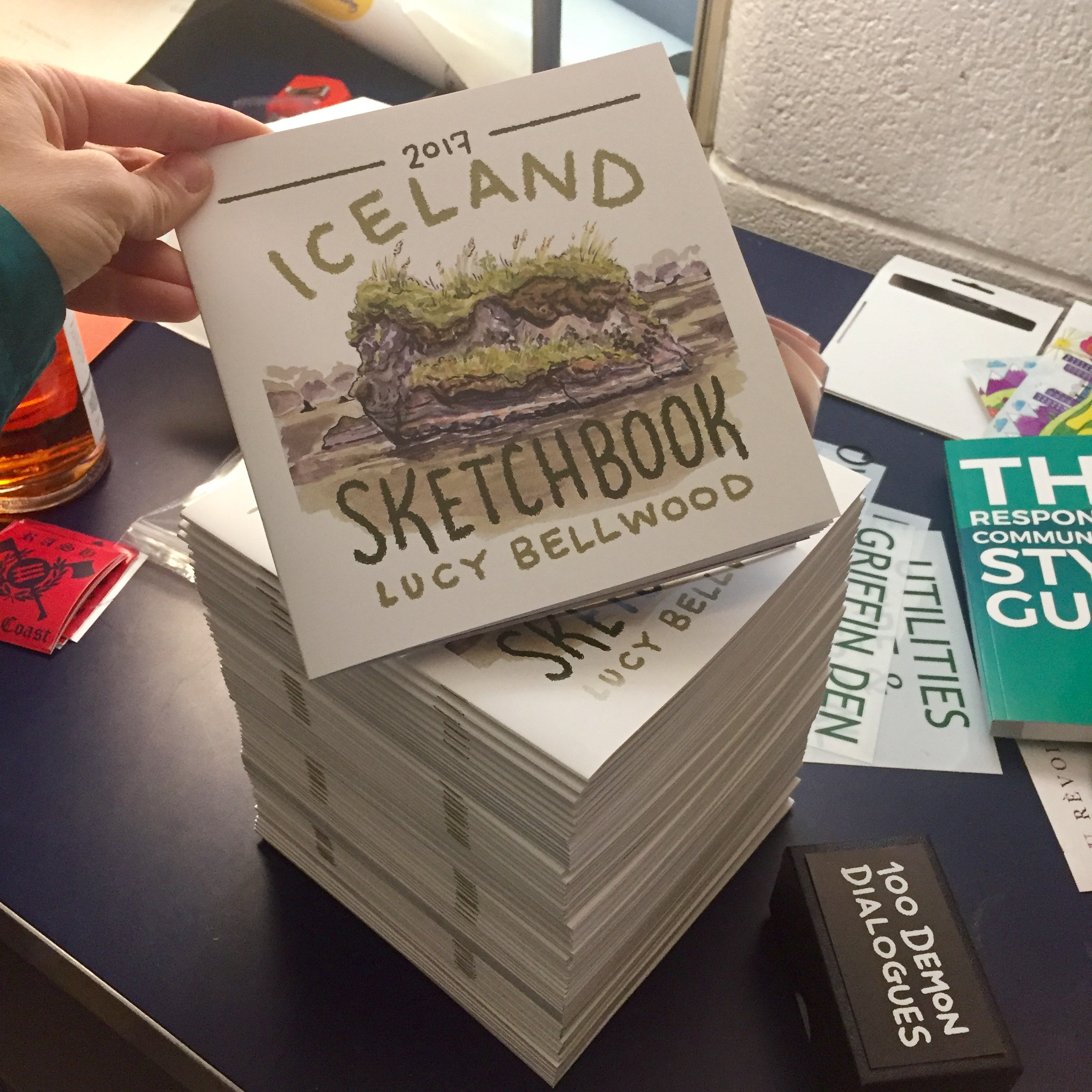 Here's a look at some of the artwork inside:
If you're not going to be at SPX, these books will go up for sale in my online shop around the end of the month. You can keep an eye out on Twitter or sign up for my monthly email newsletter to get the drop on that.
I'll also have a limited selection of miniprints from the 100 Demon Dialogues series, and the plush prototype for folks to get a handle on.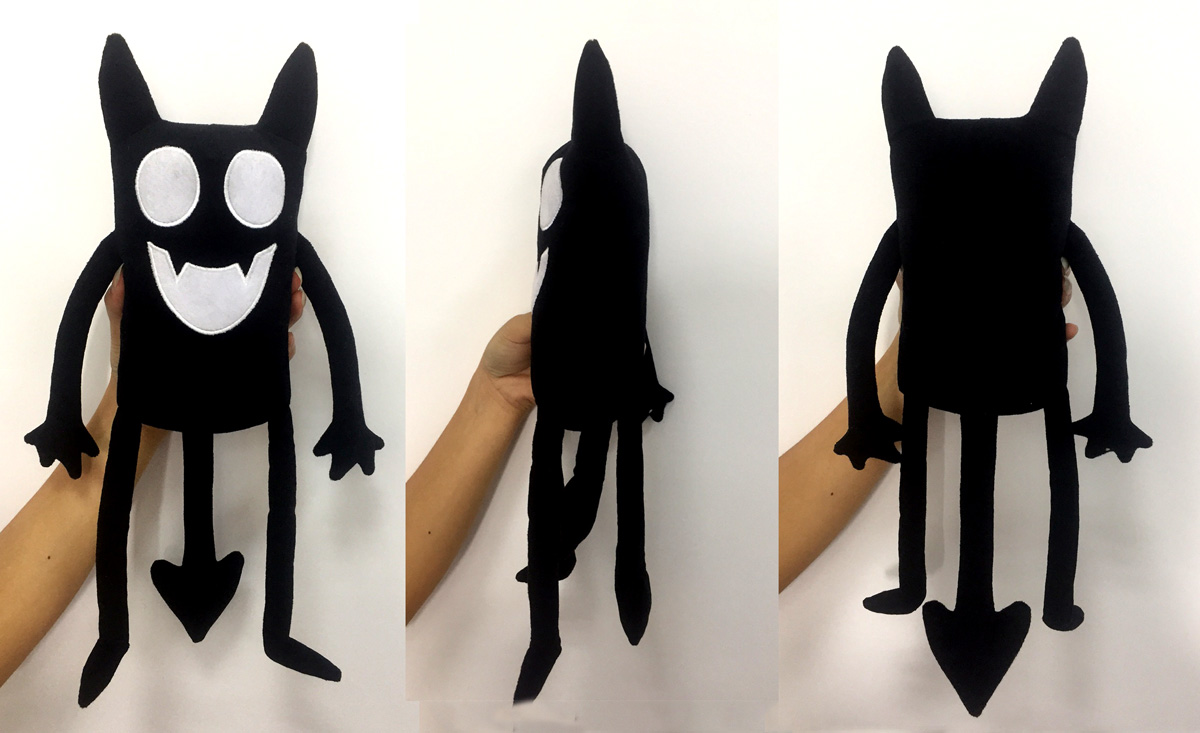 If you missed your chance to order a book or a plush toy through the Kickstarter campaign, there's now a pre-order store where you can do all of that! No deadlines needed. Just for kicks, here's a look at the letterpress print design I'm working on for the campaign: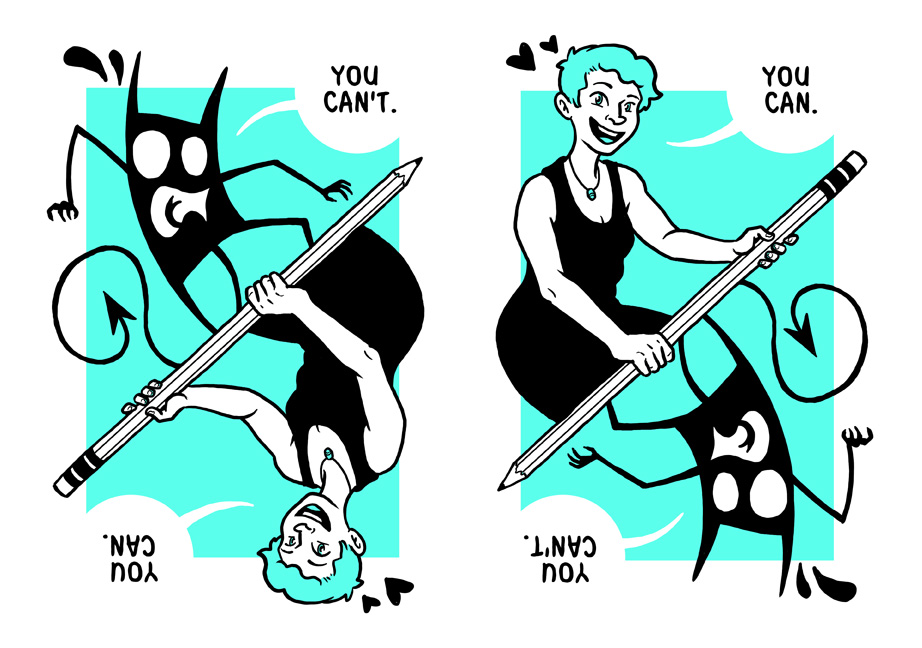 In addition to these new treats, I'll have gold foil box sets of my first 100 Day Project, A Life in Objects, which sold out in record time at last year's SPX. (Don't worry, I'm bringing a lot more this year!)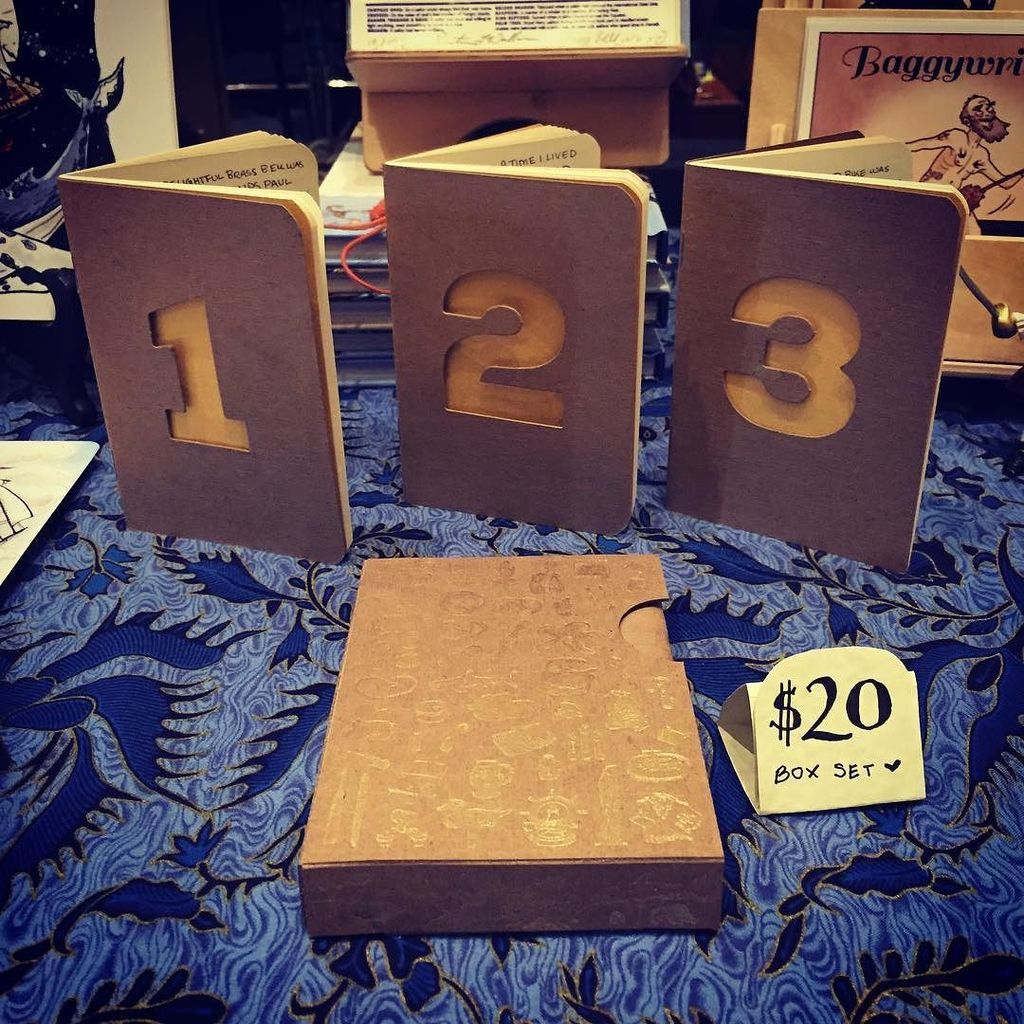 I'll also have assorted travelogue minicomics and softcover copies of Baggywrinkles, if you somehow don't own a copy yet. PHEW. Lots of goodies. Oh! AND. I'm also giving away copies of Mappin' the Floor, the comic that came out of my three-week stint in the Pacific aboard R/V Falkor. Learn some stuff about oceanography in 12 bright and charming pages—fo' FREE.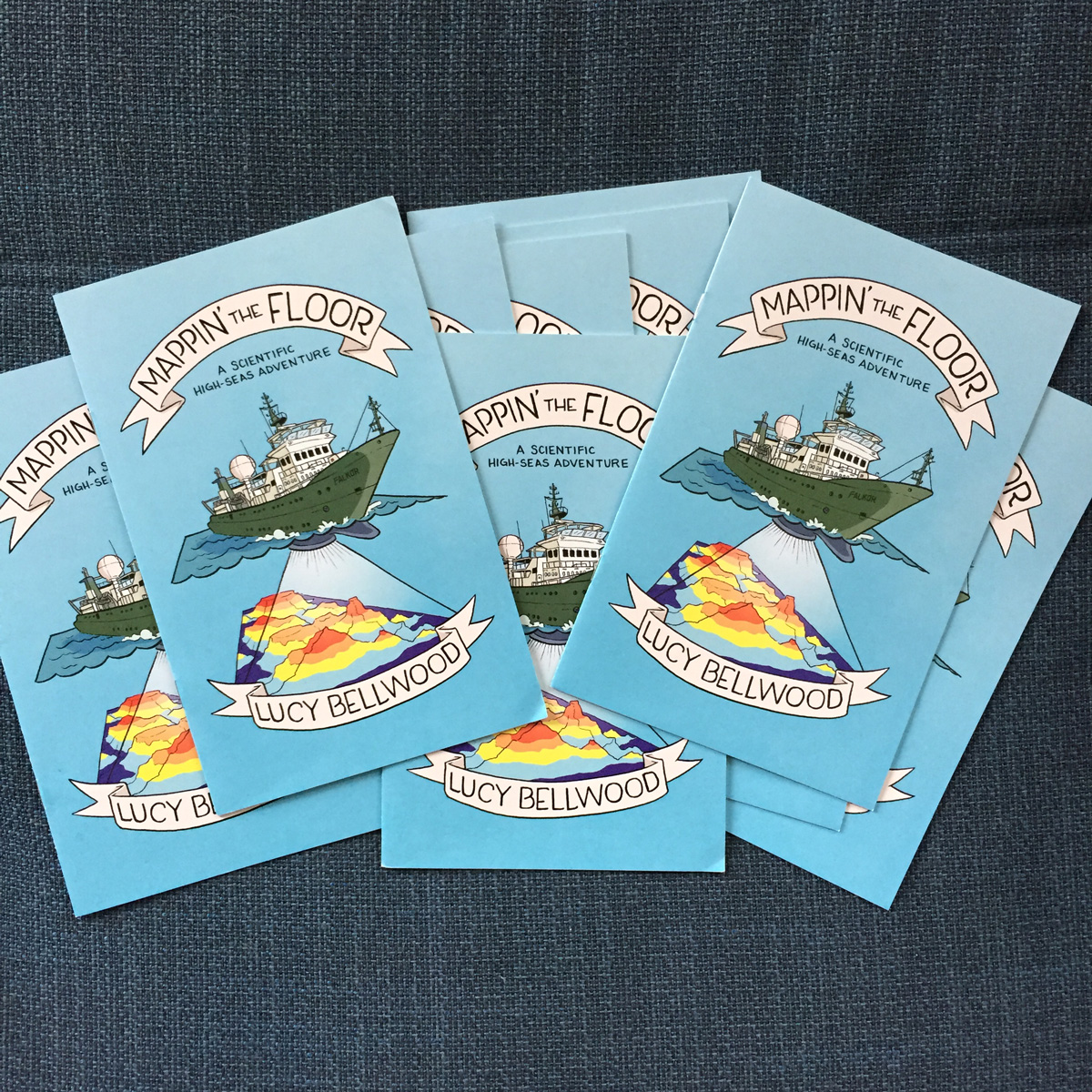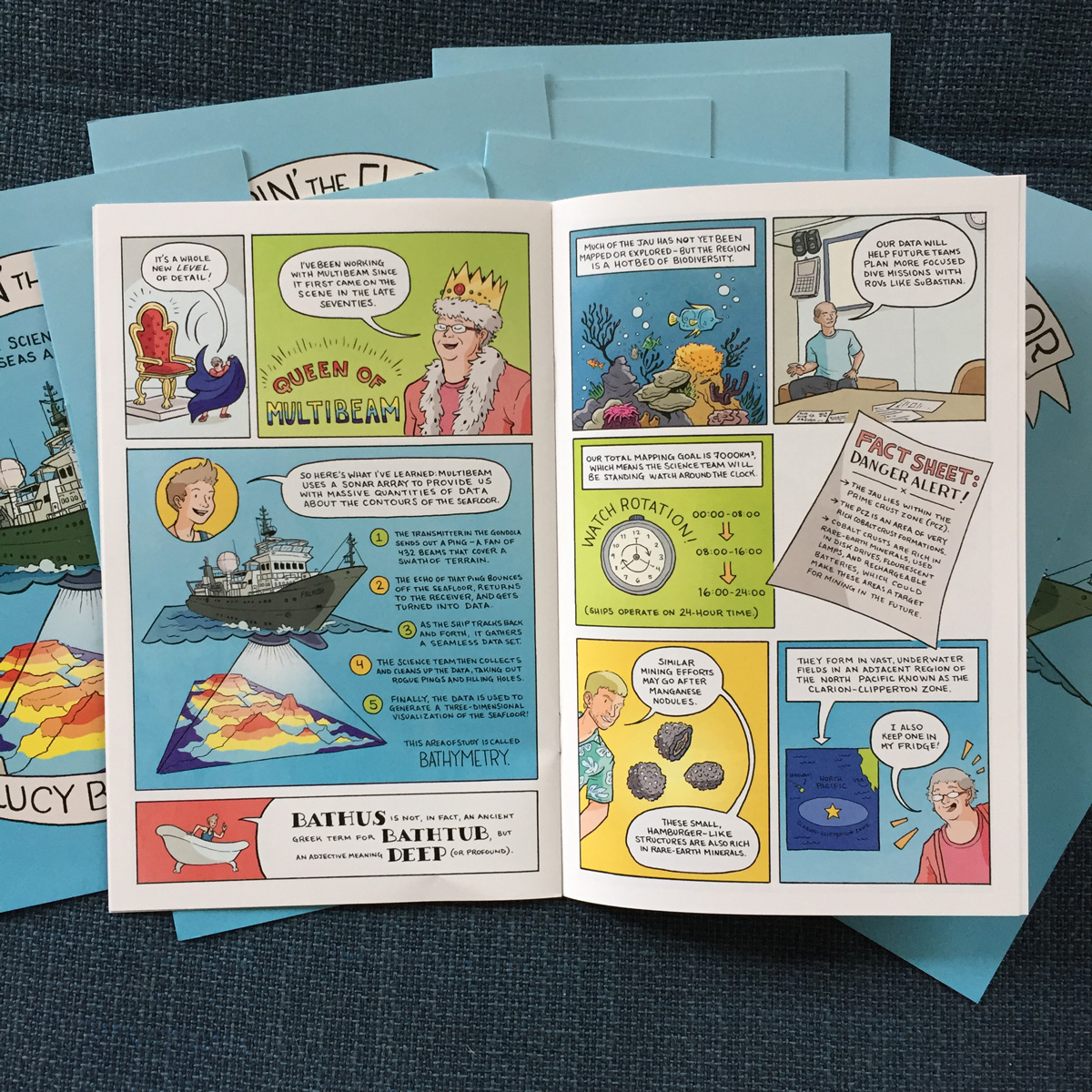 Okay, I think that's legitimately it from me. SEE YOU AT THE SHOW!