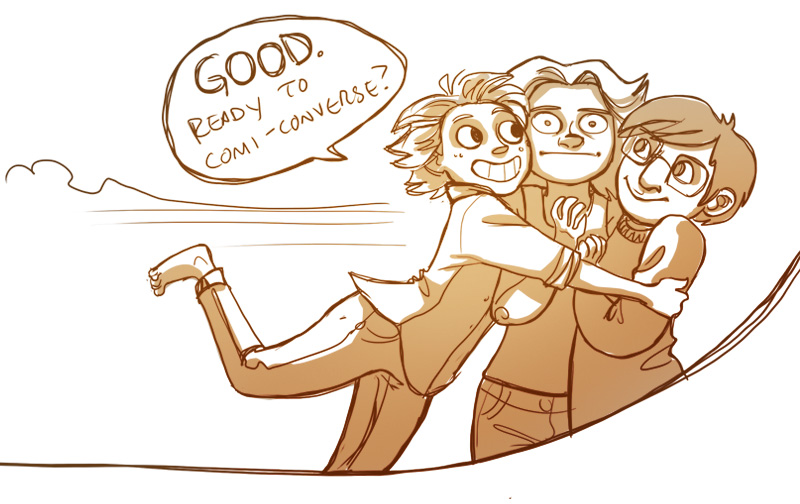 Many, many moons ago I was lamenting the fact that I am peripheral friends with a lot of incredible lady cartoonists, but haven't had the chance to hang out with them as much as I'd like. Scanning my bookshelf in a sulk, I happened upon my copy of Drawn To You, a charming conversation comic project put together by Erika Moen and Lucy Knisley. Inspired by their model of passing a comic back and forth, trading panels and getting themselves into artistic scrapes, I broached the idea to Bridget Underwood and Carolyn Nowak.
Since then, we've been swapping a Photoshop document around as and when we're able, which has led to the start of a great side project. (Carolyn and Bridget are also both super-pro digital creators, so it's been a perfect challenge to work digital from start to finish.)
Last night the official Party on Paper blog came into the world, so now we have a place to post all our latest panels and collaborations.
Won't you follow us?