April has 58 days after which it can't go on. And so on.
There's a Pandemic sentiment if ever I heard one.
This essay was the first thing I ever read by Mary Ruefle. It led me to fall instantly and completely in love with her writing. I looked it up today for the umpteenth time because today was a crying day and I needed the comfort of looking at her April Cryalog from 1998.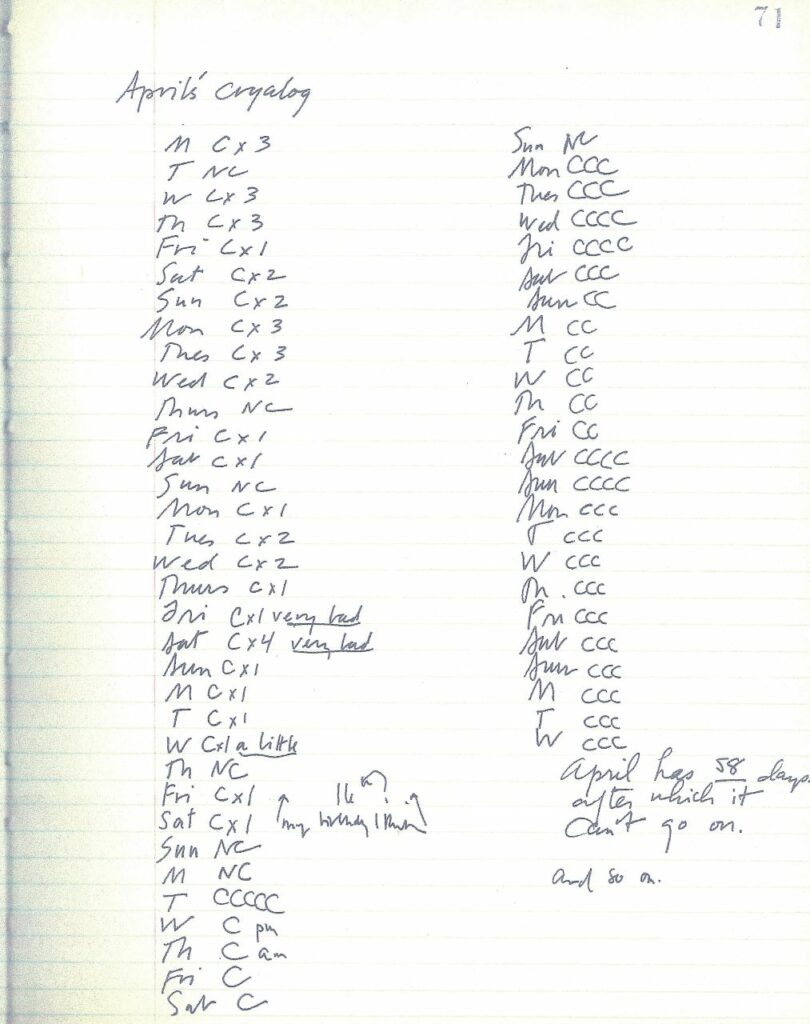 I think about these pages constantly. They're perfect. Absurd and reassuring and daunting and mundane all at once. A record of the the lunar cycles of emotion that govern how we intersect with friends, lovers, parents, strangers. I gave up trying to blog every time I got in the sea or the river and now I just make a little notation on my calendar—a tiny wave. Maybe that's a Cryalog too.
Anyway, remember:
Happy old age is coming on bare feet, bringing with it grace and gentle words, and ways which grim youth have never known.