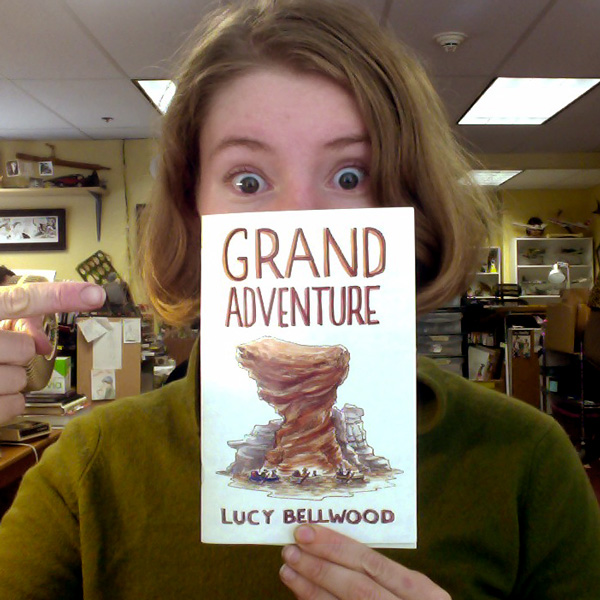 The wait is over! I stopped by ColorHaus this morning to check out the proofs for Grand Adventure, and I can safely say these comics are going to rock your socks off. The printers have done a fantastic job replicating the watercolor and picking out papers that really make the art shine. Couldn't be happier.
If you haven't heard, Grand Adventure is my daily diary comic from a three-week rafting trip through the entirety of the Grand Canyon. I recounted the day's activities each night we were on the river, generally painting the pages before breakfast the following morning. It was a once-in-a-lifetime kind of trip, and I'm really happy I decided to document it like this.
I'll begin shipping copies of the comic November 7th, but you can pre-order one today to beat the rush. Have at 'em!