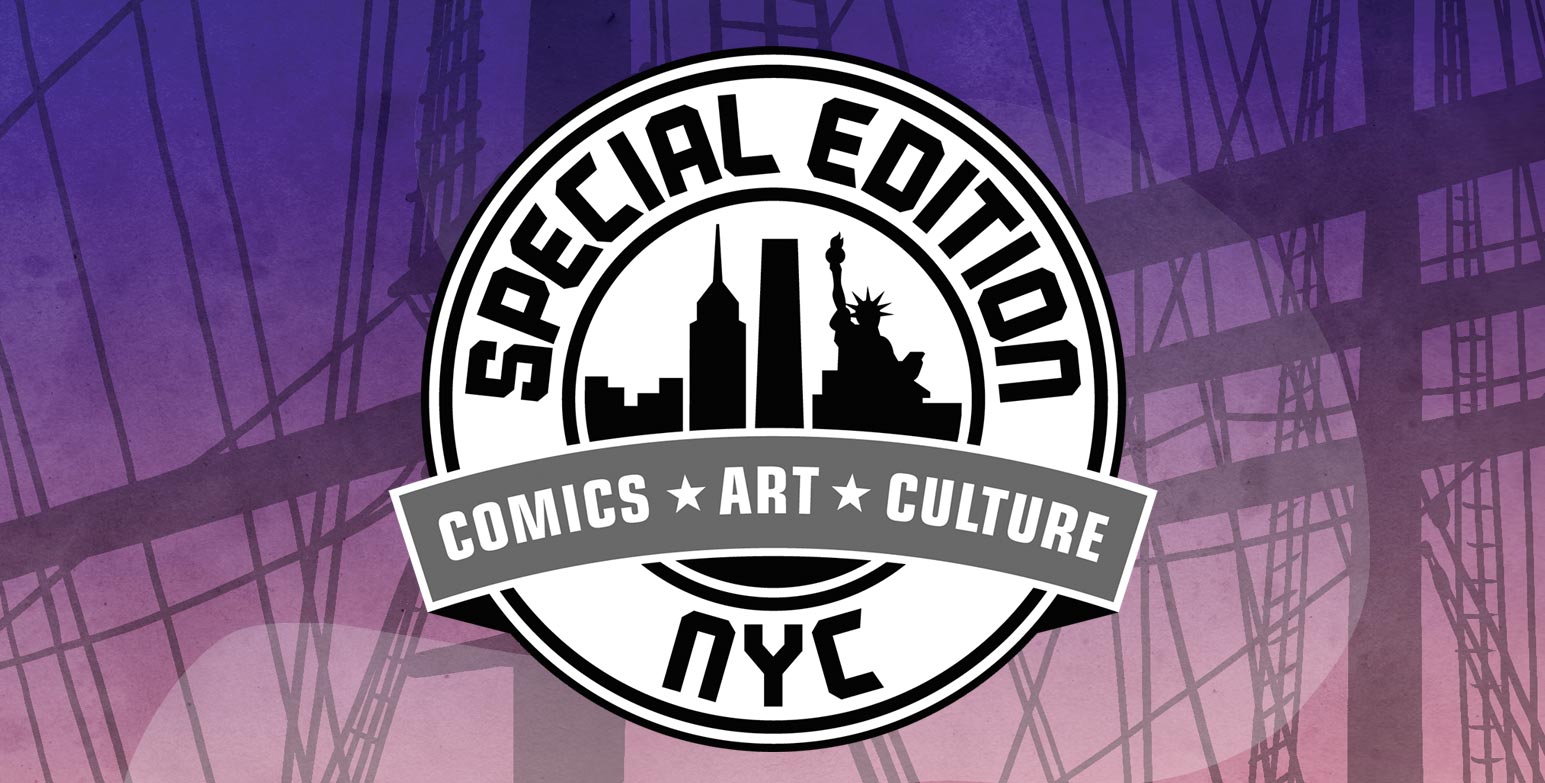 Greetings, East Coasters! I'm heading to your fine shores this weekend (June 6th & 7th) for Special Edition: New York, a comics-centric show from the folks who bring you New York Comic Con. I'll be in Artist Alley at Table H3. There's a great line-up of creators attending, and I'm really excited to do my first-ever show in New York (and stick around for a few days to explore the city). I even designed one of the show badges!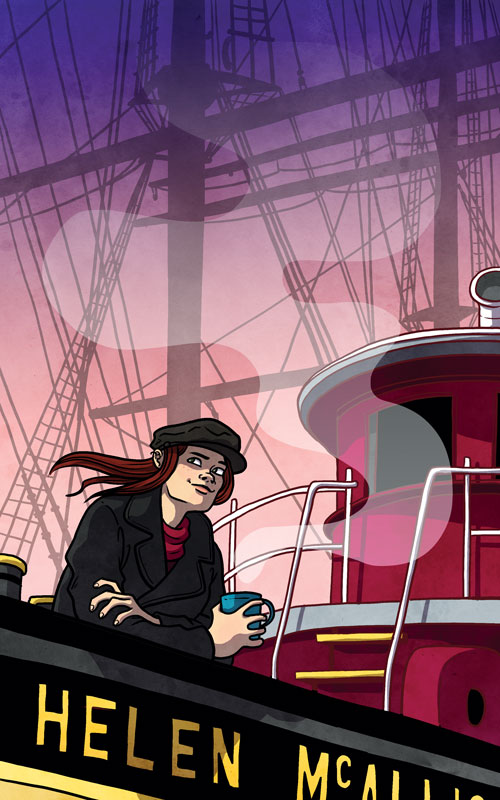 Our pieces needed to include a New York landmark, so of course I chose the South Street Seaport Museum, home of the tall ship Peking. I can't wait to visit and see her in person—did you know she's featured on one of my super fancy nautical postcards? She's also the subject of Irving Johnson's incredible film "Around Cape Horn", which is a must-see for anyone interested in tall ship culture.
I'll be bringing loads of great comics, including the first six issues of Cartozia Tales! These award-winning all-ages adventure comics are generally only available by mail subscription, so be sure to stop by and pick up some signed copies in person—I'll even have sticker sheets and paper dolls. Here's a selection of pages I've been drawing for the series: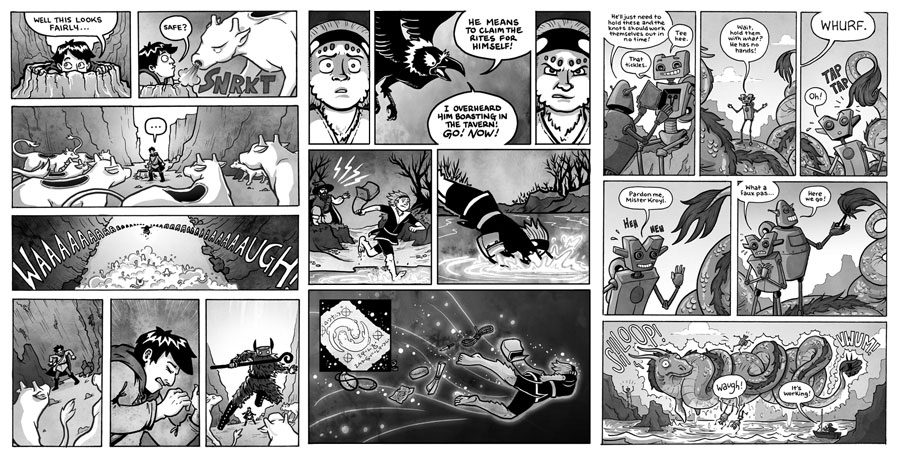 If you want to learn more about Cartozia, there's some really fun behind-the-scenes stuff happening on our Tumblr this week. Take a peek!
I'll also be running an iteration of the ever-popular Freelance Like a Rockstar panel on Saturday from 3:45 to 4:45pm in Theater 2. Come learn about freelance career secrets from me, Ron Chan, Cat Farris, Molly Ostertag, and Katie Lane. I'm really thrilled with this line-up—lots of experienced folks who can share valuable advice and answer your burning questions. More details here.
I think that's it from me—hope to see you in the Big Apple!