The time has come for me to fly away for my FINAL convention of 2016!

This has been a very, very busy year indeed, but I'm planning to go out with a bang at the wonderful Thought Bubble Festival November 5th and 6th in Leeds. If you're a UK reader, now's your chance to get Baggywrinkles, A Life in Objects, Bombshells, Irene #6, and all my minicomics without having to pay those pesky international shipping fees!
I'll be away in the UK for two weeks total, mostly seeing family and friends since I don't get to come out very often, but I might see about staging another sketch crawl while I'm in London. Drop me a line on Twitter if you're interested.
Here's a map of the Royal Armouries Hall (one of the show's three exhibition spaces), where I'll be exhibiting at Table 67. There's also a load of other wonderful creators in the same hall. I've taken the liberty of pointing out some of my favorites on the map below.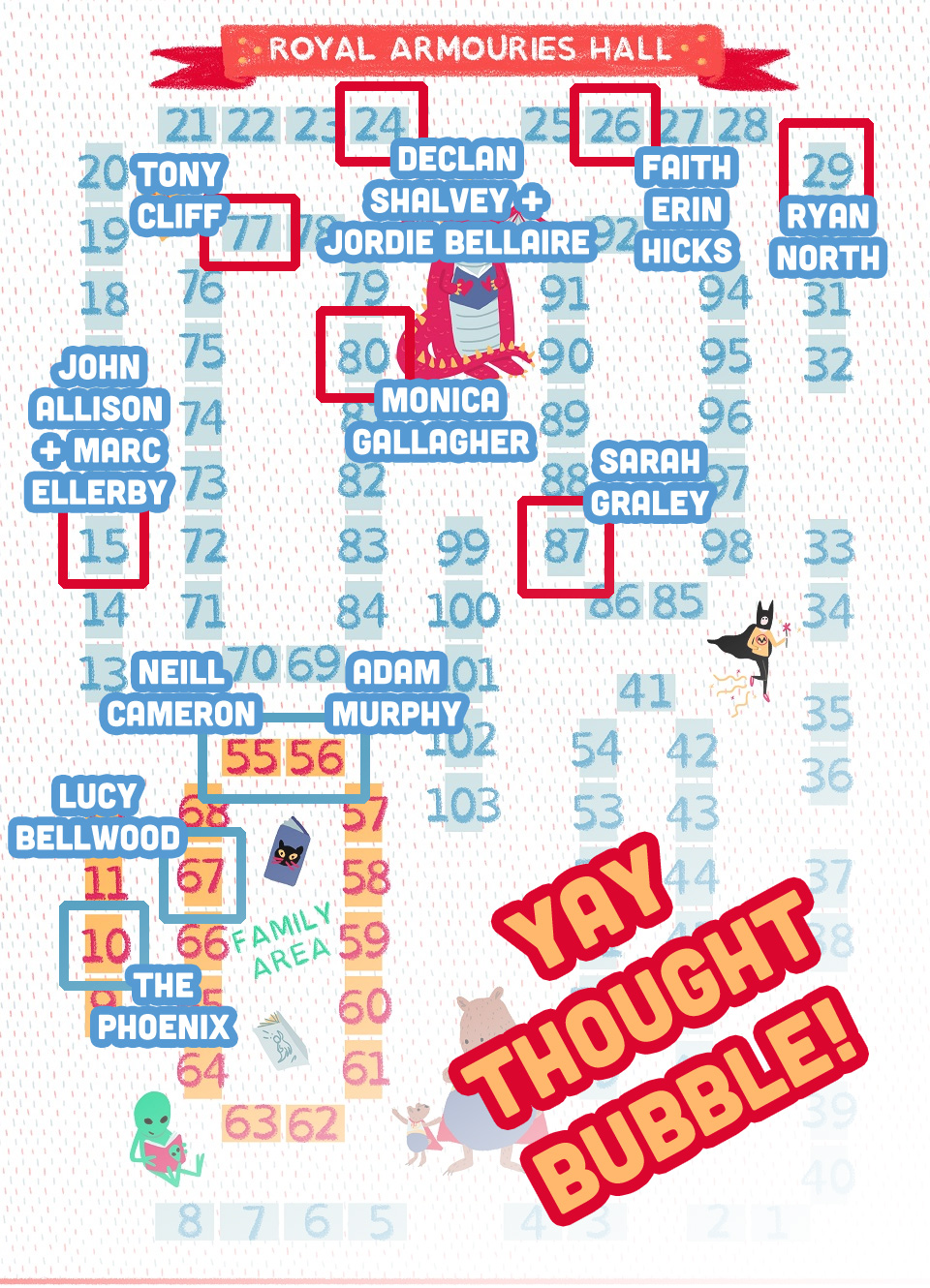 I'll also be on a Sunday panel with the great Dan Berry (whose podcast I had a really amazing time guesting on here) talking about MONEY IN COMICS. I've got a lot to say about this one.

If you're coming out, be sure to let me know! I had a great time at Thought Bubble two years ago, and I really can't wait to see everyone again. Tickets for the convention are available right here.
As for all you American pals, I'll see you at the end of November!