Hi everyone!
Big news this week: I'm heading to New York for my first-ever appearance at the MoCCA Arts Festival this Saturday and Sunday.
You can find me in the Second Floor Lounge with the gang from Patreon, hawking copies of Baggywrinkles, gold-foil box sets from my 2016 100-Day Project, minicomic travelogues, and assorted treats. I'll look something like this: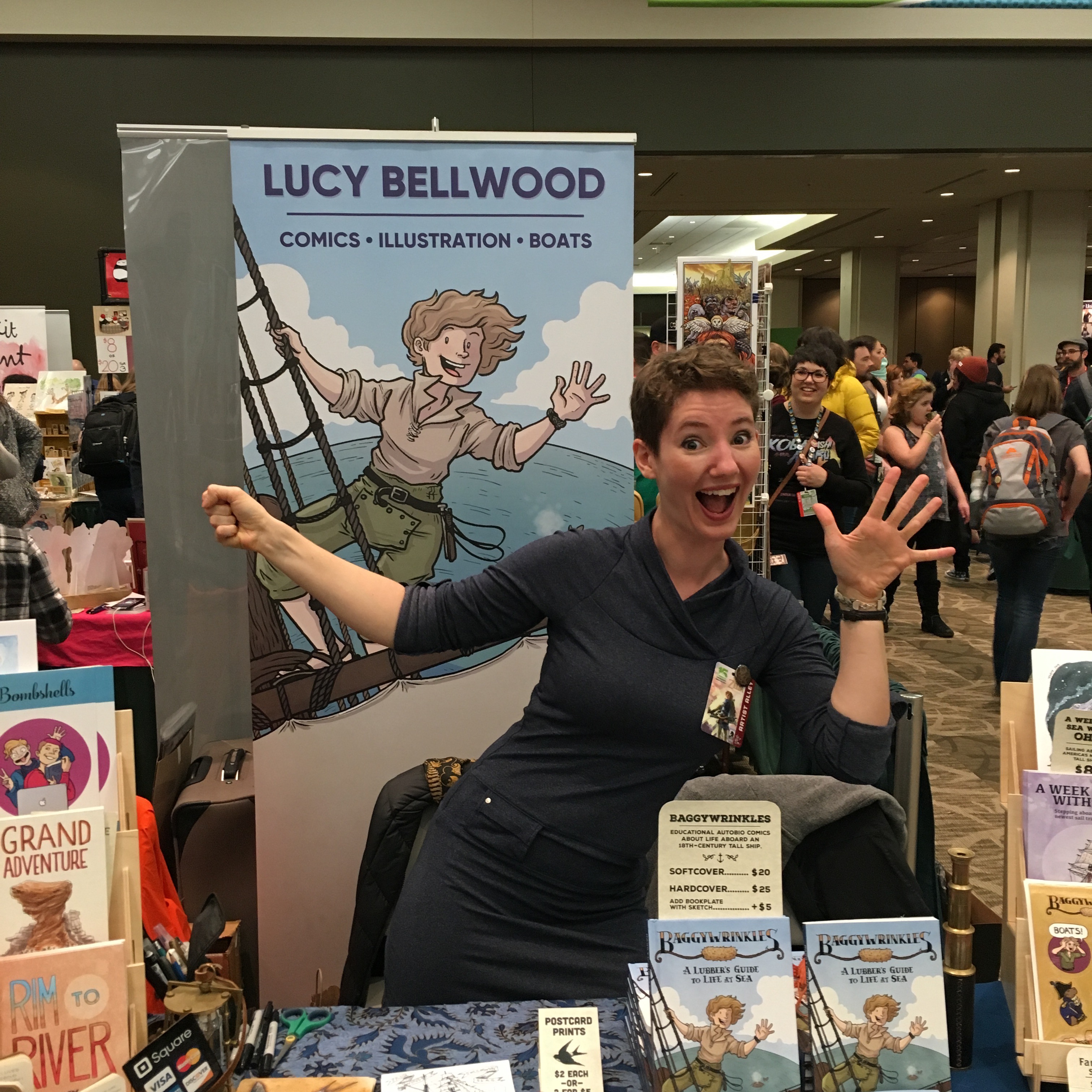 If you're planning on stopping by, do come say hello. I'd love to see you.