It's that time of year, friends! I'm dusting off my tally sheets and readying my show banner for the first major convention of 2017: Emerald City Comic Con!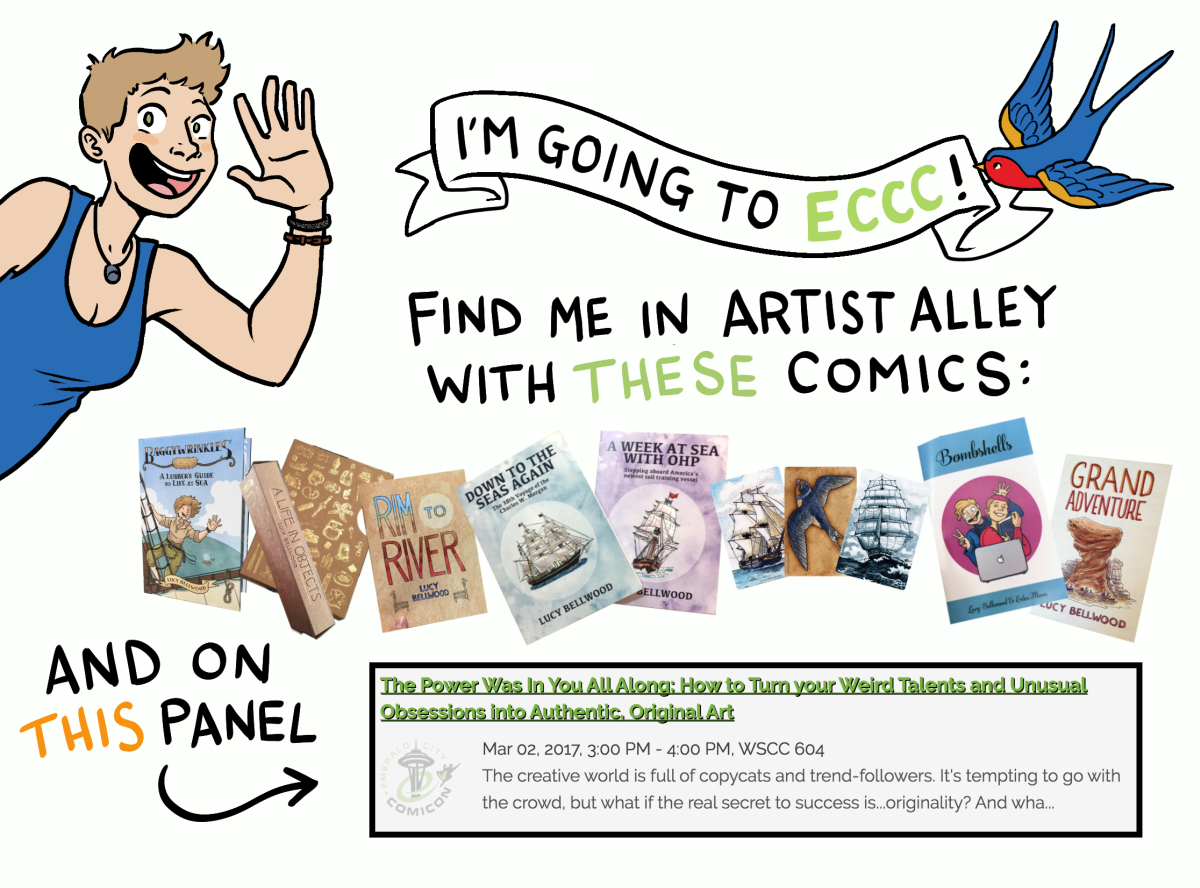 A couple important notes:
My table location has changed this year. If you're used to finding Periscope Studio (now Helioscope) in a block by the men's restrooms in the farthest exhibition hall, CHANGE YOUR MAPS. We are now tabling upstairs in the new and improved Artist Alley section! The ECCC team (last I'd checked) were still updating their guest listings, so if you get lost and want to locate us, just look up Helioscope on the artist listings. If you search by my name, it might not show up.
Show hours are Thursday (2pm-7pm), Friday (10am-7pm), Saturday (10am-7pm), and Sunday (10am-5pm, though it's likely I'll have to leave a little early. If you're only coming Sunday, stop by before 1pm!).
Here's a map to help orient yourselves: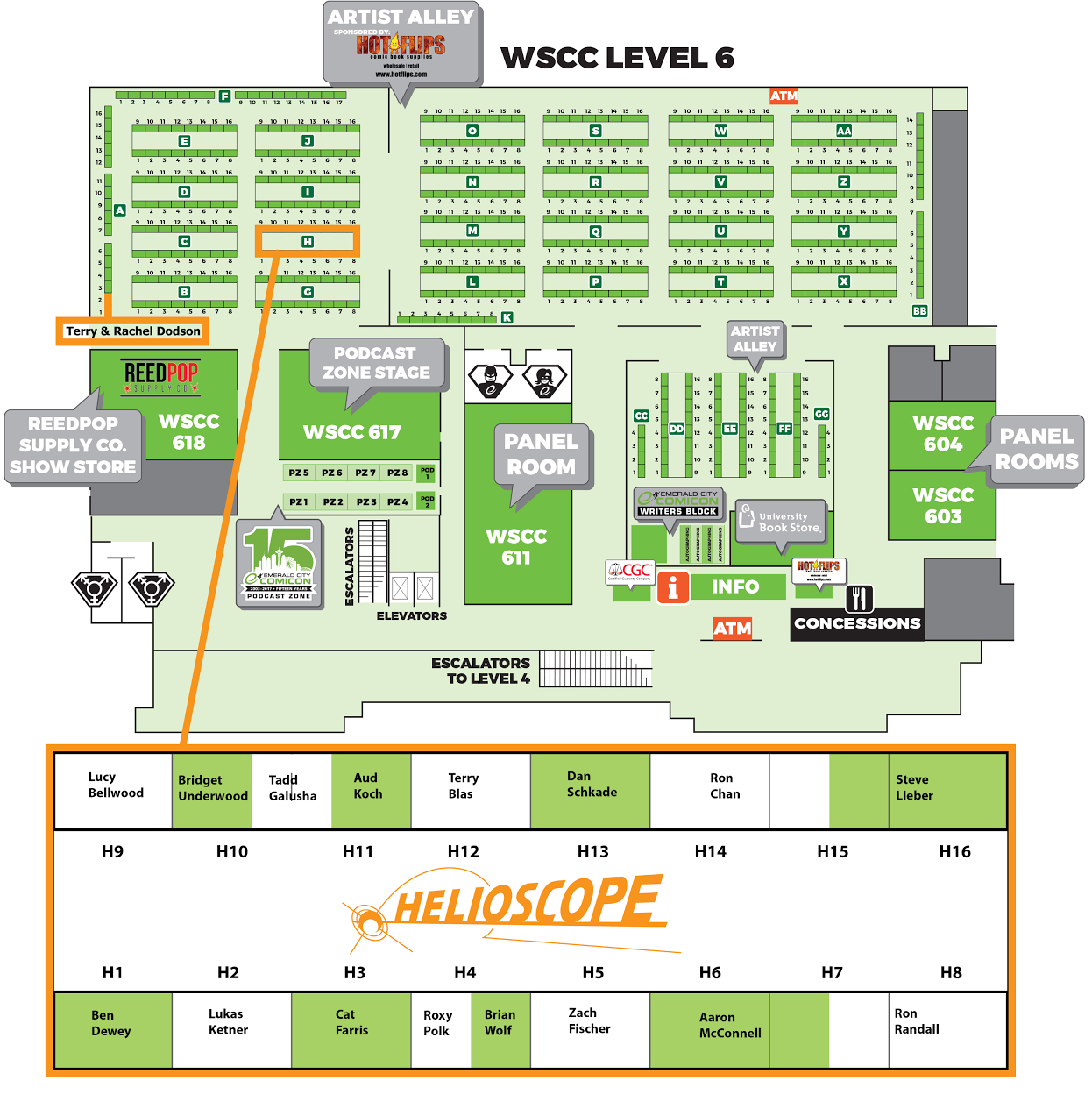 I'll also be appearing on a panel with my lovely friends Dylan Meconis, Kory Bing, and David Malki ! all about turning your weird passions and outlandish interests into viable creative careers. That'll be happening Thursday afternoon (3pm-4pm) in WSCC 604. Can't make the show? Never fear—I'll be recording the panel and adding it to my growing library of educational resources on SoundCloud. Oh did I mention we're gonna be giving away FABULOUS PRIZES? We're gonna be giving away FABULOUS PRIZES.
Speaking of fabulous prizes:
I've printed up a special run of ashcan minis from my latest adventure, an oceanographic research trip across the Pacific Ocean. If you're among the first 25 people to stop by my table and mention this post, you'll get one for free!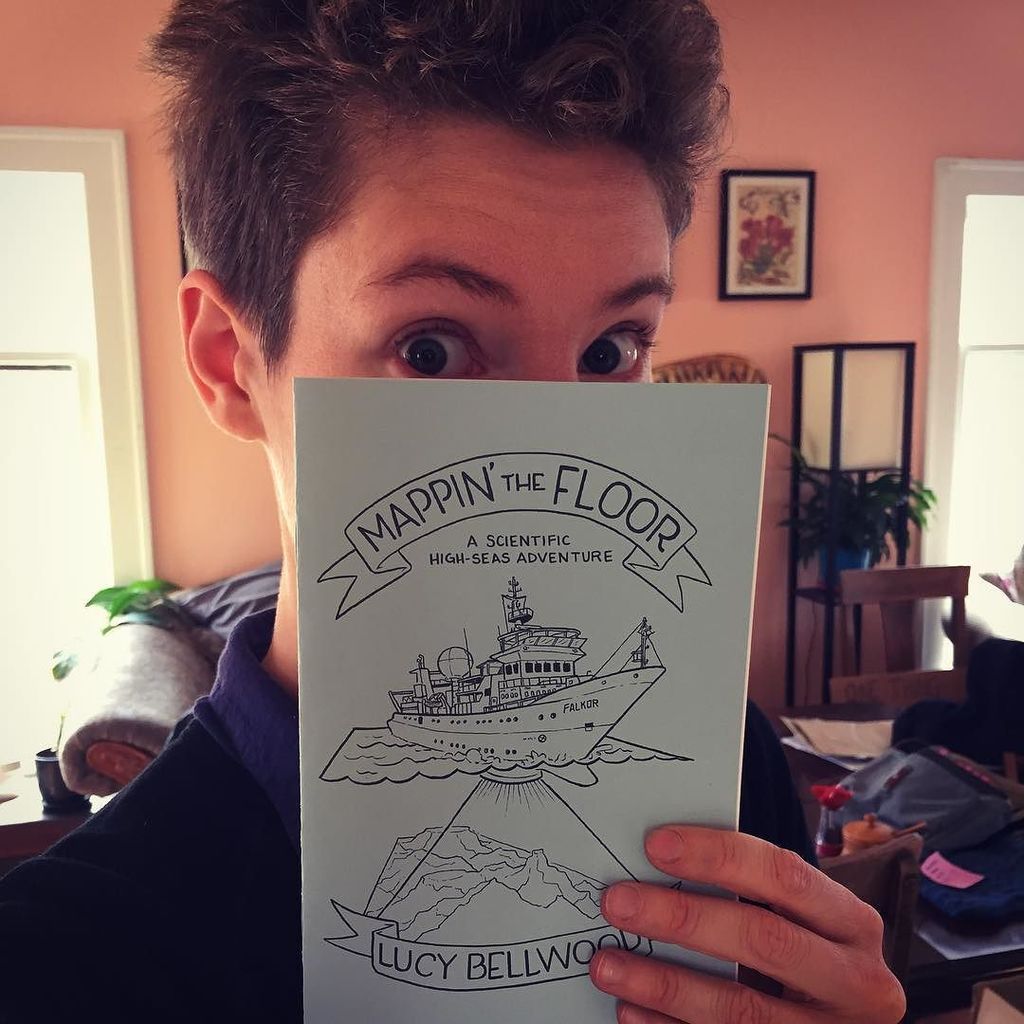 If you don't make the giveaway, never fear. I've got rockstar colorist Joey Weiser (remember the great work he did on Baggywrinkles?) turning these pages into full-color gems. Here's a sneak peek: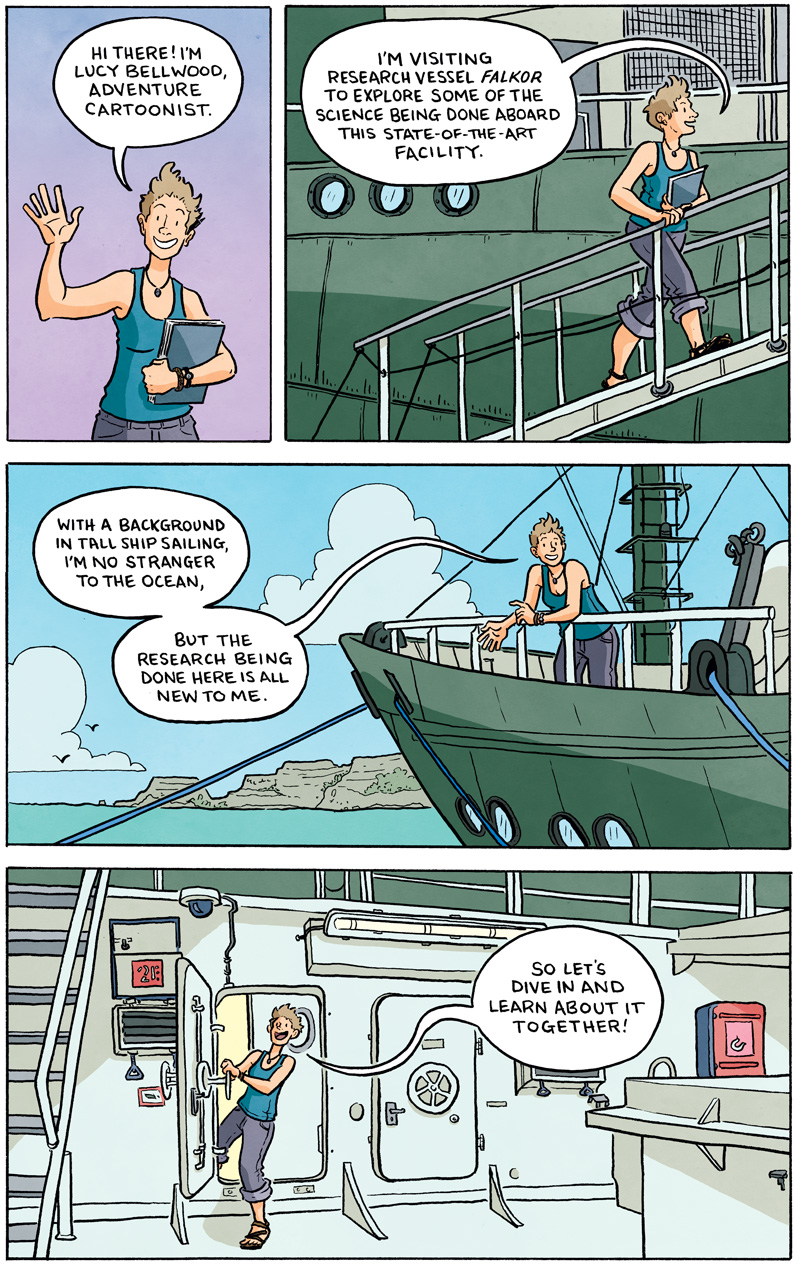 I CAN'T EVEN TELL YOU HOW EXCITED I AM SO HERE IS KERMIT INSTEAD: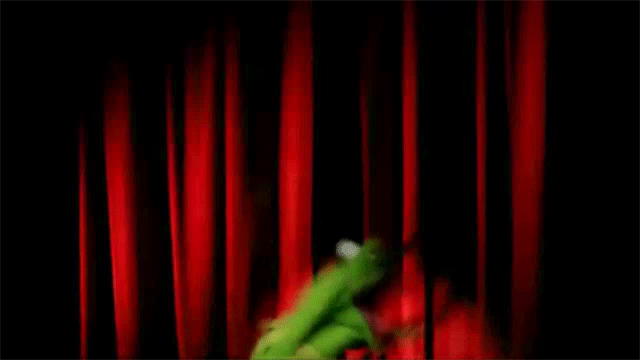 LET'S DO THIS! SEE YOU ON THE SHOW FLOOR!
<3
Lucy