Hello everyone!
Still recovering from Emerald City over here, but I'm excited to say that I'm well into inking my story for Symbolia Magazine, which will basically be my full-time job for the next few weeks. Things will be quiet while I'm working on that, but afterwards it'll be on to Baggywrinkles #4 and beyond! I'll post previews as I can.
In other news, blogger Greg Burgas picked up a copy of True Believer at the convention, and was kind enough to give it a very thorough review on Comic Book Resources this week. Here's a teaser:
"[Death can] become hackneyed, the way a writer approaches it, but Bellwood manages to let the emotions come out without going too far and getting into mawkishness […] As we move through the book, it becomes more intense and more personal, in a way that grabs the reader and doesn't let go […] 'True Believer' is an intense work that has a lot going on in it, and Bellwood transitions easily between many different moods."
What a guy! You can read the whole thing here.
For those of you who stopped by, thanks for saying hello! To those who couldn't make it, never fear. I'll be at tabling at the Stumptown Comics Fest next month with all these goodies and more.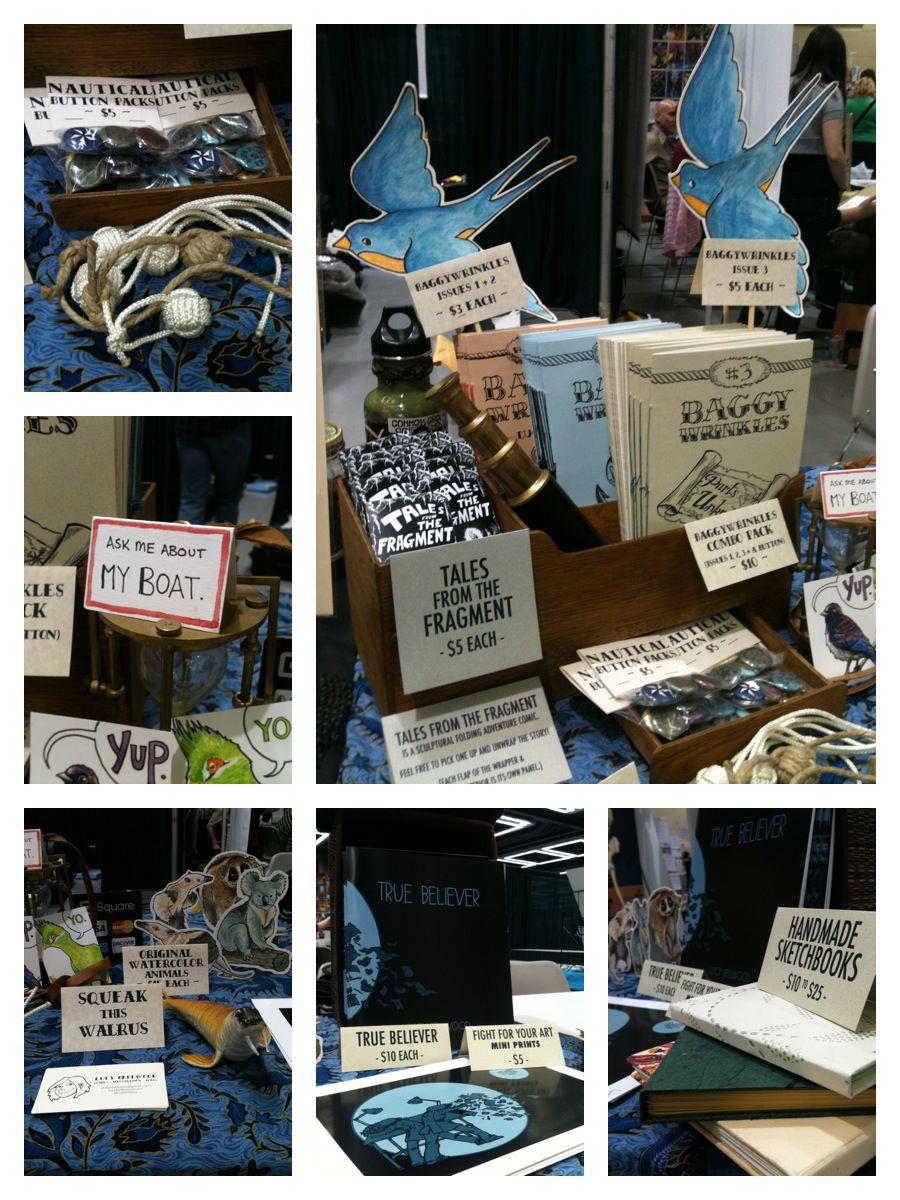 When we met, Greg was also quite taken with the table's squeaky walrus, so here's the ridiculous photo he took of my cheesiest convention face.
Aaaaand finally, Grace Allison did a wonderful marker coloring demo at Periscope yesterday, so here's the portrait I whipped up to practice on (we only had super skinny scraps of Bristol. Can you tell?).

Until next time, friends!