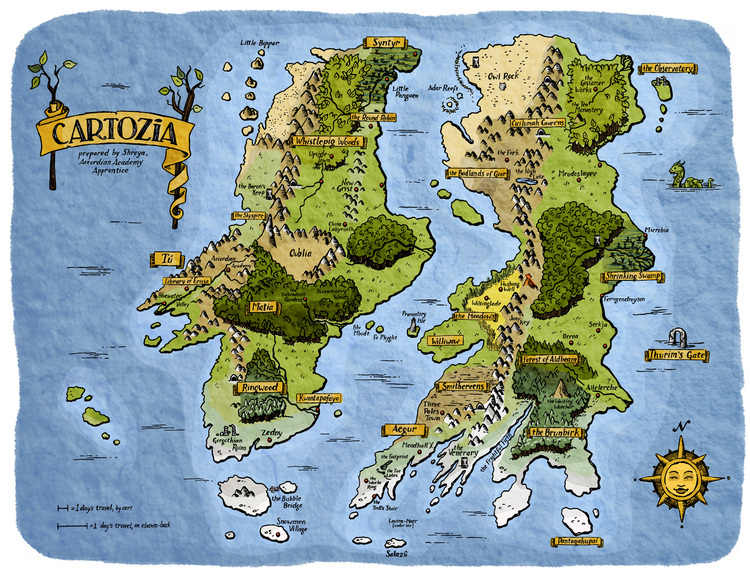 As if there weren't enough stuff already going on this week, the official announcement for Cartozia Tales has just gone live! Seven core cartoonists (and several special guests) have been hard at work creating the world you see here over the past few months, and soon we'll be releasing the first issue of our brand-new, all-ages fantasy series set therein.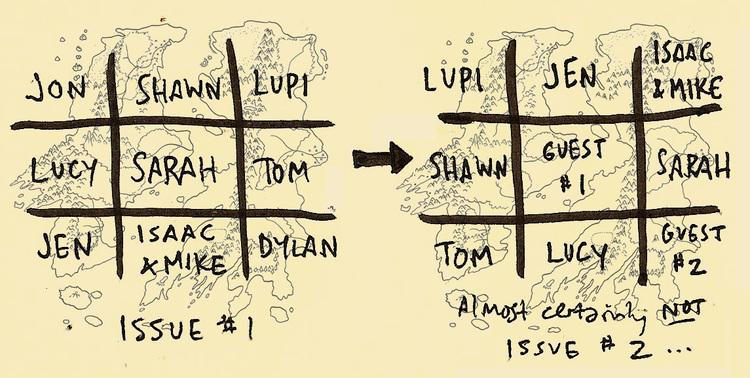 The stories are divided up into map quadrants and shared randomly among contributors, so each issue will pair artists with new environments and characters. I'm very excited to be working alongside creators like Dylan Horrocks, Jen Vaughn, Isaac Cates, Sarah Becan and many others. My story for issue one should be finished before the week is out — here are some preliminary sketches: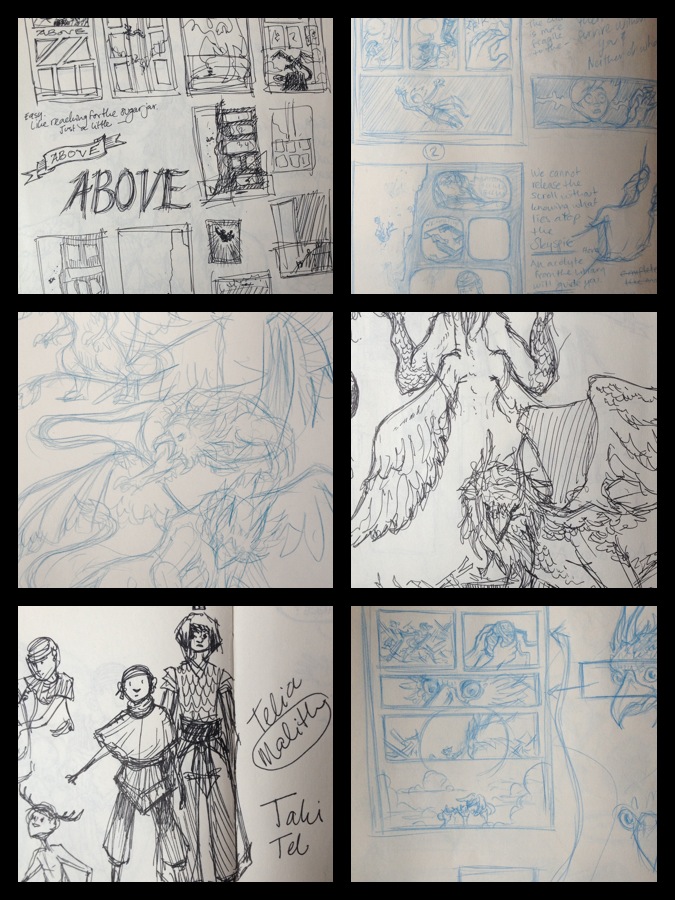 I'll share more sneak previews as and when I can. In the meantime, consider signing up as a regular subscriber to receive the first ten issues and help guarantee the continuation of the project.
See you in Cartozia!