So some of you may have heard of this fancy new service called…

In a nutshell, Patreon is a platform that allows fans to directly support creators they love on an ongoing basis. As a full-time freelancer, a ton of my time and energy goes into taking client work that will help me pay my bills and keep a roof over my head. Because of this, my passion projects often end up on the back burner — which bothers me because I'm sure those projects are exactly the kind of content that led you to me in the first place, and it's the kind of content that I would really love to be pumping out for your enjoyment every month. Fortunately, Patreon has an answer to this conundrum. Here's my project video to tell you a little about how it works:
If you aren't able to watch the video right now, here's the gist:
On my page you can pledge to send an amount of money my way every 30 days — it could be fifty cents, it could be forty bucks — and in exchange you get access to sweet behind-the-scenes action, special PDF downloads, or even a handwritten postcard from me every month. This ongoing support allows me to devote more time to creating the comics I want to share with you the most, and hopefully gives you a neat opportunity to see what my process is like from the back end.
Sound interesting? Then…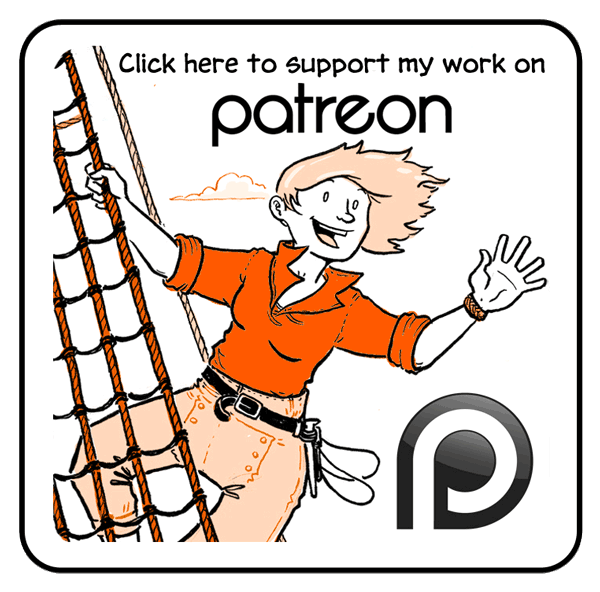 I am super excited about the possibilities of this platform, and I'm really eager to start sharing parts of my process that I generally don't talk about online through the Patrons-Only Process Blog. If you enjoy my work and would like to see more of it in the future, check out the page! I would love to hear what you think of it.
Thank you so much, everyone!