Those of you following me on social media may've noticed a new series of drawings going up over the last couple weeks! I'm participating in The 100 Day Project, which comes to us via Elle Luna and The Great Discontent. The premise of this project is simple: make something every day for 100 days. That's all. Could be anything; a written word, a cake, a joke, a drawing, a button. I've actually been pitching it as a do anything for 100 days project—so one could even eat an apple a day or something similarly arbitrary. I think it's the regularity of the ritual that's important. There's also value in creating something small every day and using the exercise to break down our inhibitions around perfection, but regularity breeds ritual, and ritual can take many forms.
Anyway, I've opted to use up the many, many Scout Books and Field Notes sketchbooks I've been accumulating from various events by chronicling 100 objects in my possession with words and pictures.
The format involves a drawing, however crude, and as much context about the item as I can cram on the page. It started here: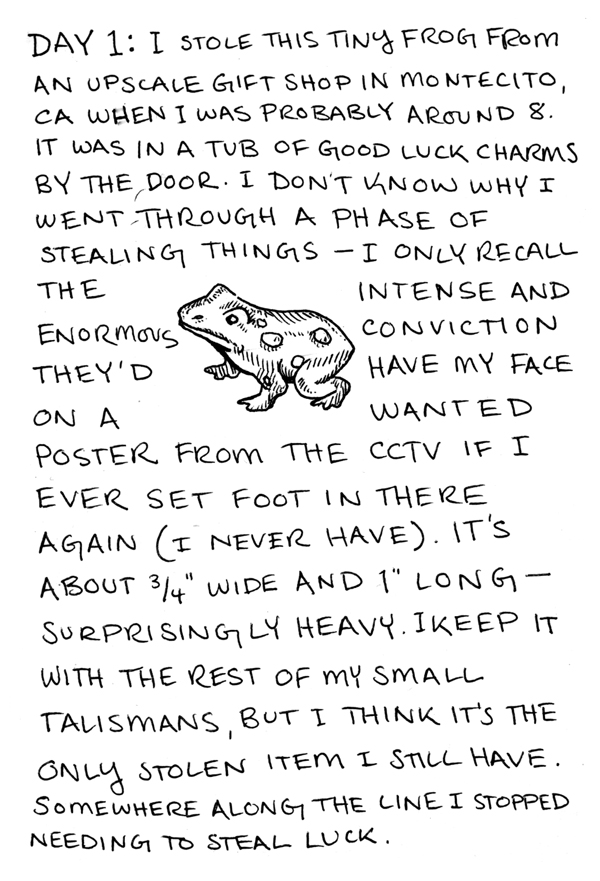 And has continued apace for the last couple weeks.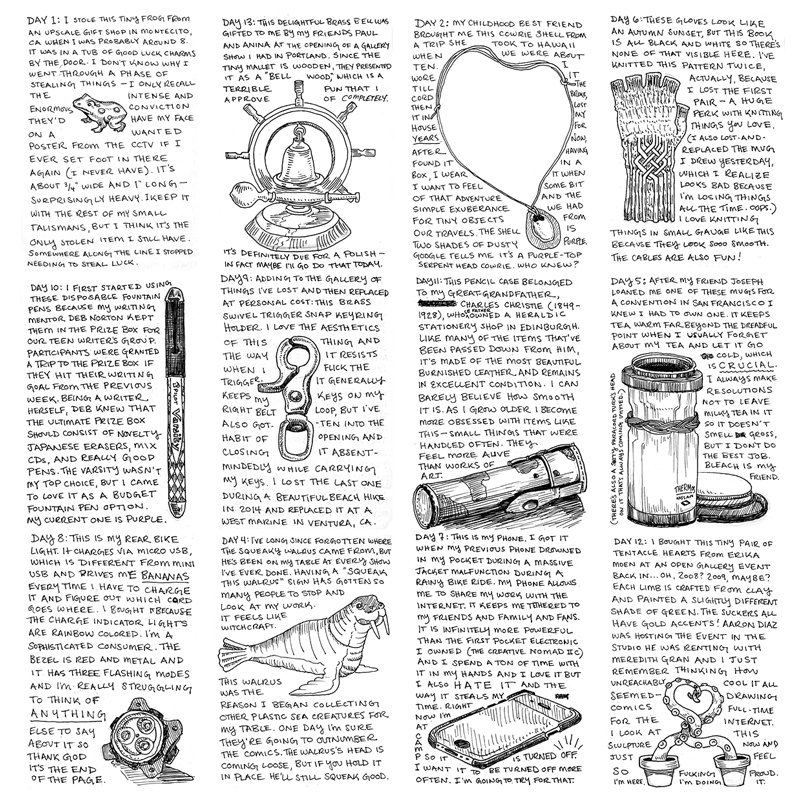 I love projects like this that require relatively little commitment on the day-to-day, but add up to something vast over time. I'm really excited to see where this goes. If you'd like to follow along, take a peek at my Instagram page or follow along on Twitter.