Hey Portland friends!
Just a courtesy notice that I'll be tabling at Rose City Comic Con this weekend and celebrating the print debut of my newest comic, Rim to River!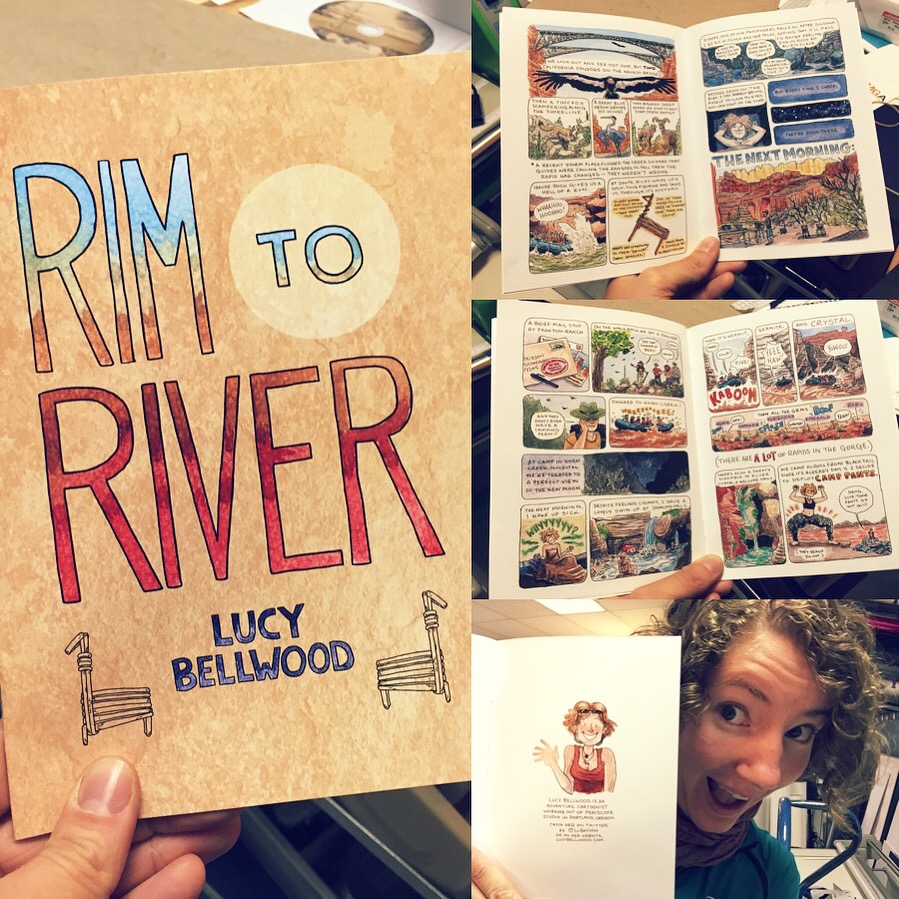 If you want to try before you buy, you can even read the whole thing online right here. I'm so thrilled with how these puppies came out. Come snag one for yourself! Here's the details of where you can find me and the rest of my compatriots from Periscope Studio: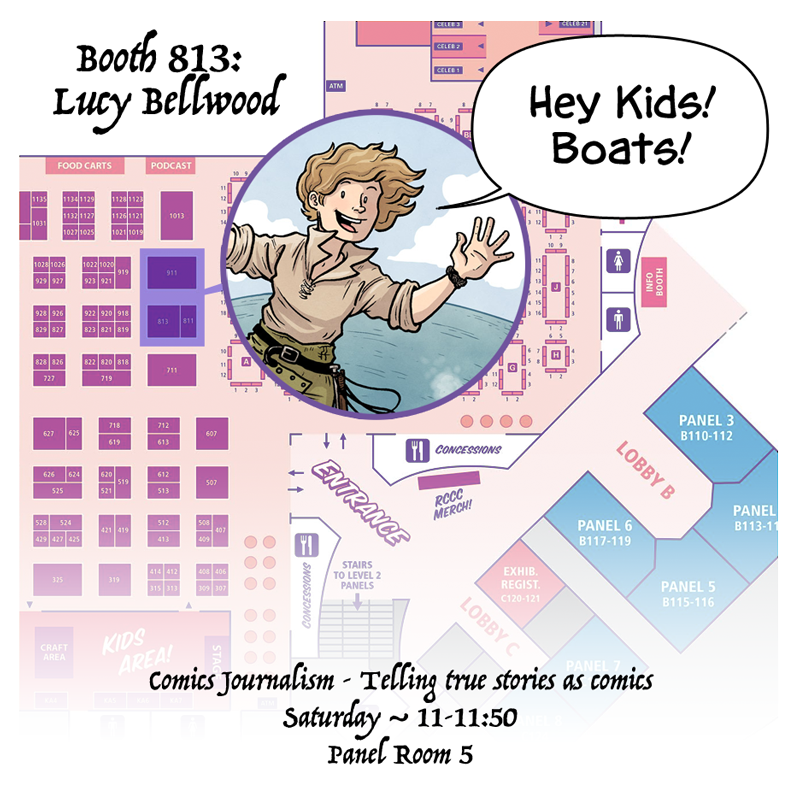 As you can see here, I'll also be appearing on the Comics Journalism panel on Saturday morning at 11am in Room 5. Should be some good discussion around bringing real-world stories to life on the page. More details on the Rose City Comic Con site. Hope to see you there!