Hi friends!
Keeping you all updated with a few more confirmed tour stops on the great 100 Demon Dialogues Summer Experience.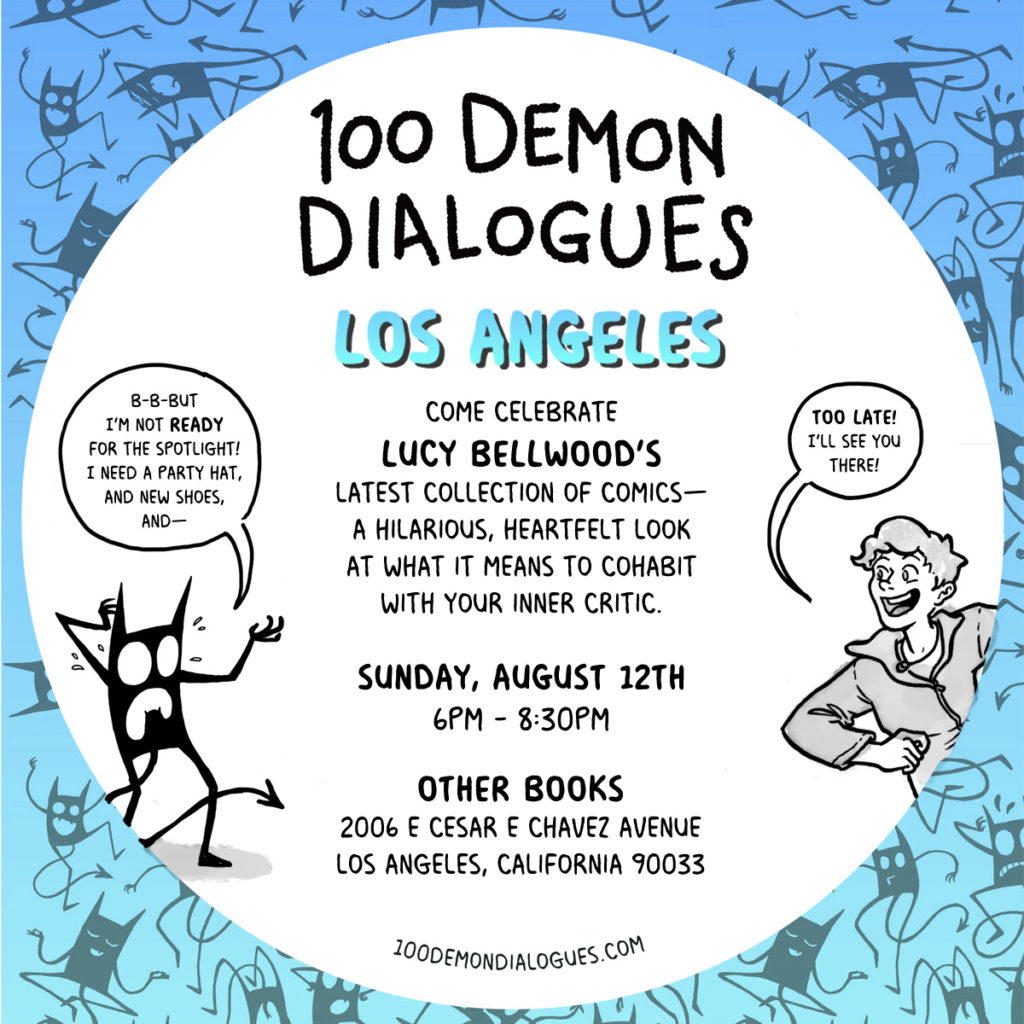 Catch me this Sunday (August 12th) at 6pm at Other Books in Los Angeles for an intimate chat about the creation of 100 Demon Dialogues. Other Books is a wonderful shop in Boyle Heights that specializes in underrepresented voices and exploring notions of "the Other" in literature. They've got loads of zines, small press books, and rare finds. I think it'll be a lovely night. RSVP here.
Looking ahead: I'm headed south to SAN DIEGO for not one, but TWO events later next week.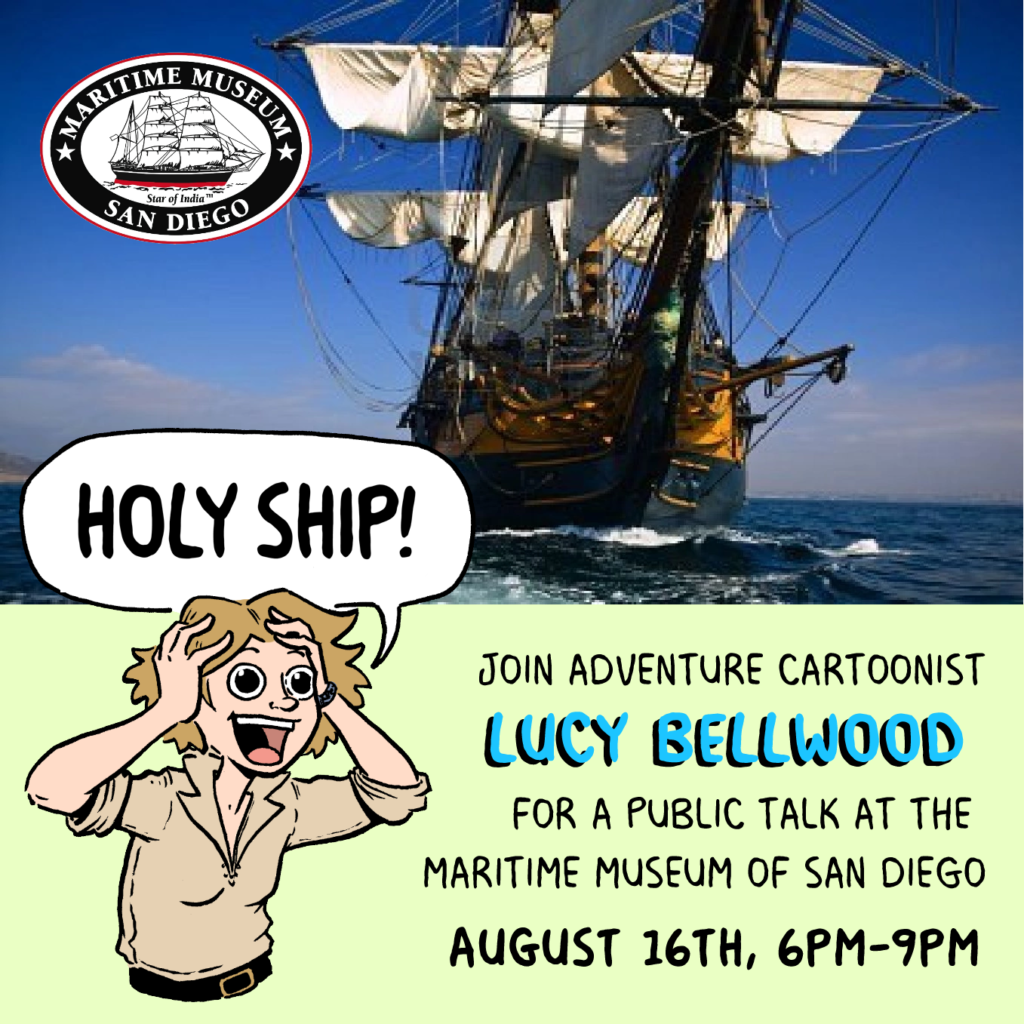 On Thursday, August 16th, I'm fulfilling a long-time dream of appearing at the Maritime Museum of San Diego for a free signing in the gift shop at 6pm, followed by a lecture inside the museum ON A REAL BOAT! Admission is $18 for adults (various discounts available) and gives you free reign of the many amazing vessels and exhibits until 9pm. Well worth the price of admission, I promise.
This tour stop will be more nautically-themed, since I haven't been down to San Diego since Baggywrinkles came out. Expect discussion of scurvy, maritime history, and what I got up to when I crossed the Pacific Ocean on R/V Falkor. It's gonna be GREAT.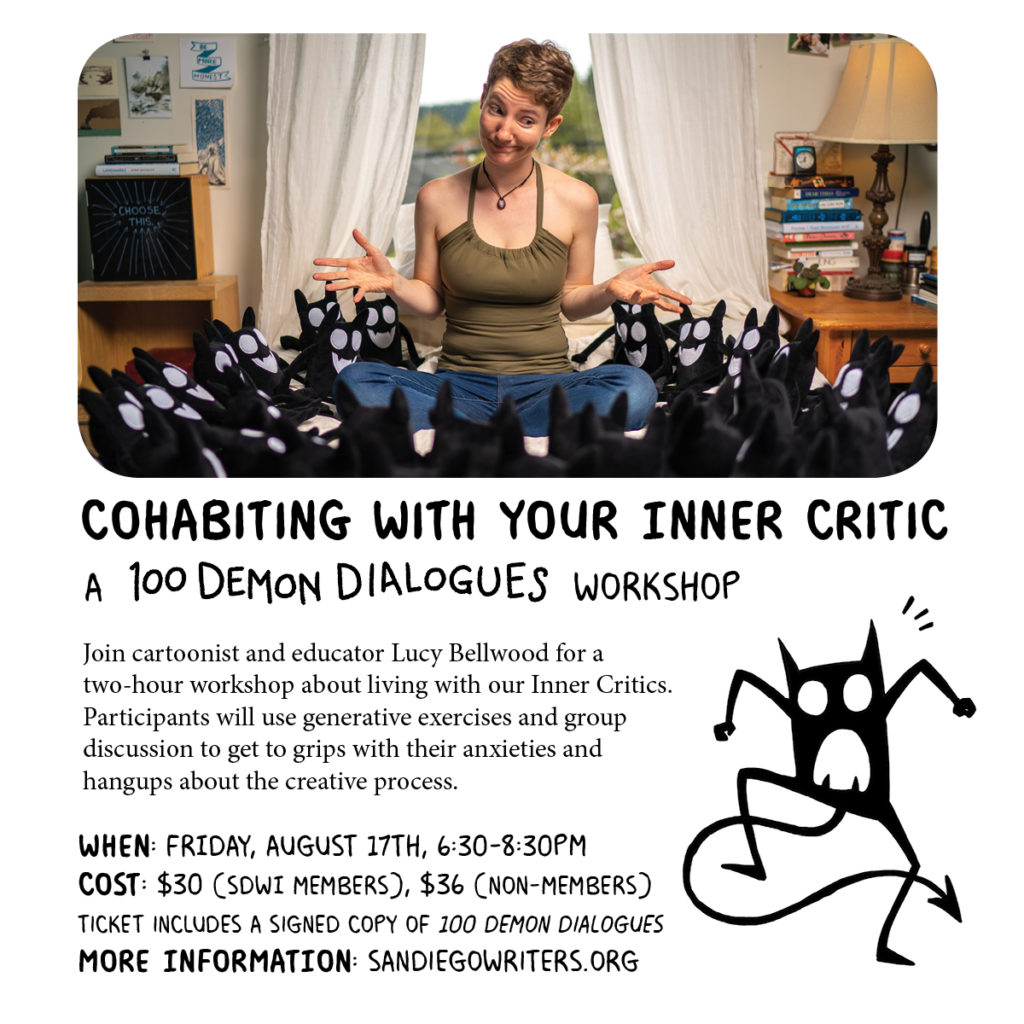 Then on Friday, August 17th, I'll be at San Diego Writers, Ink with my "Cohabiting with your Inner Critic" workshop. Learn more about that in this blog post or just snag tickets here.
Looking ahead, we've got stops in Austin, Boulder, England, and Cambridge (MA):
It's ALL HAPPENING! Hope to see you on the road.