[I'm going to start cross-posting the weird captain's log audio updates I've been doing on Patreon for the last couple years here on my blog. If you'd like to take a spin through the whole archive, I've made a page for every past episode here.]
Okay, so! A Ramble. Typically when I share these on Patreon I try to keep it simple and just throw up a list of links to things I talked about, in case folks want to follow up and read what I'm reading. I still don't know how to approach the practice here. Ironically, this particular Ramble is about the relative ease of talking compared to writing for me, and how the pressure to "get it right" in text is so much stronger.
I recognize that this is probably diametrically opposed to how a lot of people feel about any kind of public (or semi-public) speaking, but I think by talking, and my best thinking-talking usually happens when I'm addressing people who get it. Sometimes this is specific friends for specific projects, but there's a reason this practice came into being on Patreon. My Patrons have bought into the weird, non-transactional structure I've built for my page, which means they're probably the people I trust the most with an imperfect, non-linear audio snapshot of whatever I'm thinking about at the time.
On a practical note: I talk so much faster than I write. My guess is that a transcription of each Ramble would feel like an insurmountable slog to read through, but as a 20-minute audio snippet it's a relatively small ask. You can do other stuff while consuming it, which I know people do because they comment and tell me about it! How lovely to imagine a friend or stranger doing dishes or puttering in the garden while we spend twenty asynchronous minutes together. It's the best.
Every Ramble also comes paired with a photo I took while recording it. This started because I was too lazy to draw a cover for the first one, but it's become a really important part of the process. It creates a visual touchstone that reminds me of the season and the weather and the moment when I was thinking these thoughts. Seeing them all together feels like a form of cyclical time travel.
Anyway, here's today's: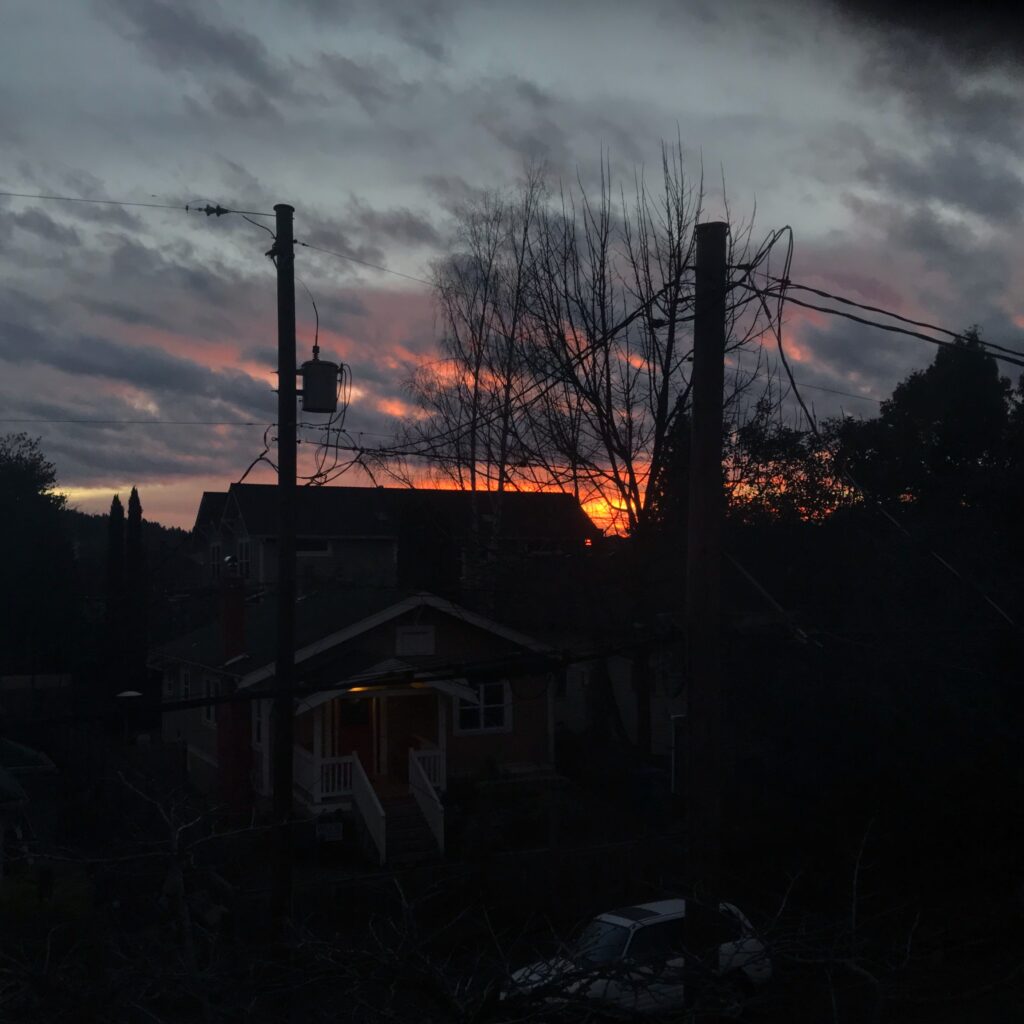 This Ramble felt like going to therapy on a week where I think nothing in particular's been going on, but find myself reckoning with the unseen weight of countless stressors from the last three days alone within five minutes of opening my mouth. Except I should replace "stressors" with "stuff I've been thinking about while reading Ursula K. Le Guin's Always Coming Home" to paint a more accurate picture.
And because I do think it helps, here's that list of links to things mentioned:
So that's that. These come out roughly every 2-3 weeks, or as the mood strikes. Don't set your watch by it.