Really exciting news this week: Waterlogged, the 200-page anthology of nautical comics I contributed to last year, is finally going to print!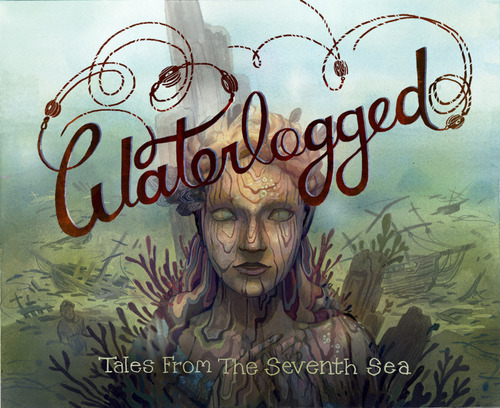 If you read this blog, I assume you share some of my enthusiasm for all things oceanic, so this is probably the collection for you. The stories cover everything from pirates and sailors to nautical mythology enthusiasts, plus the book itself promises to be gorgeous — I mean, just look at that cover illustration by Laura Bifano.
If you want a taste of the goods, you can read "Navy Ink", the story I contributed in collaboration with Shannon Campbell, right here on my site. Just click the image below!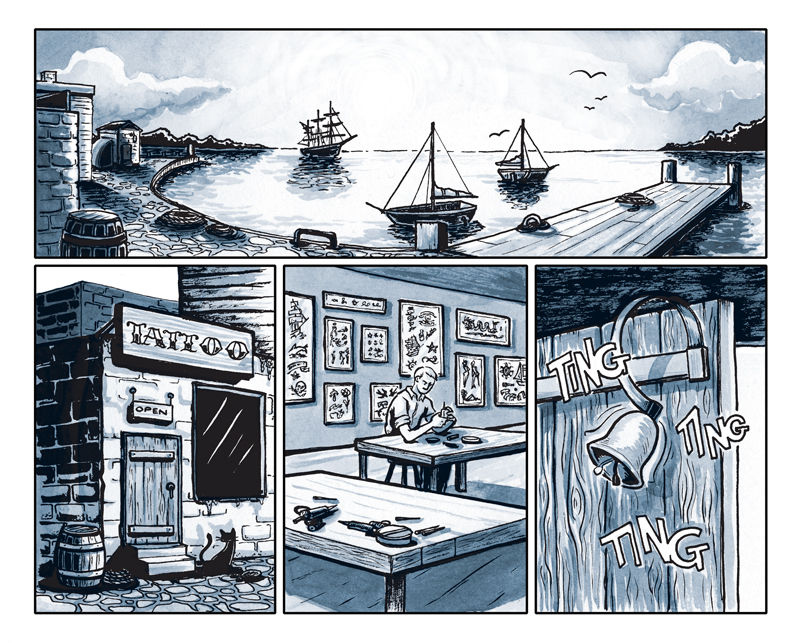 I was also thrilled when Cloudscape, the organization behind the anthology, asked me to do some chapter heading illustrations in the style of old tattoos. Here's a selection:
They've launched an IndieGoGo campaign (with a super delightful video, I might add) and are hoping to have copies out by July. Unfortunately this means that I won't have the book at my table for most conventions this season, but the sooner the campaign reaches its goal, the faster things will happen. To that end, check it out! Throw in some cash! Get amazing comics in return!
Relevant to that: if you're interested in receiving a SUPER AFFORDABLE custom avatar commission from me, check out the Siren's Avatar tier, where you can request a portrait commission from an artist of your choice. I've only made myself available for five slots, so hop on it if you're interested. Other reward tiers include e-books, signed editions of the anthology, exclusive prints, and a jumbo pack of comics from all 30 contributors.
Phew, so that's the biggest news this week. More to come soon!