I had a ton of fun wrapping up these watercolor paintings for my top-tier backers on the Baggywrinkles Kickstarter last week. Here's a look at the final lineup of paintings: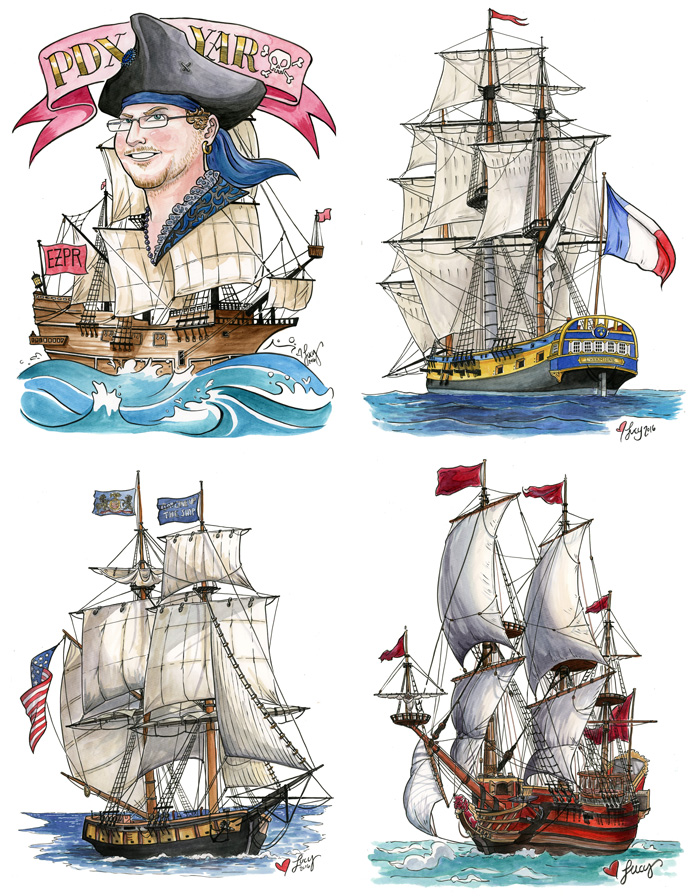 Clockwise from upper left, we've got El Galeon (hiding behind PDX YAR's First Mate), L'Hermione, Brig Niagara, and Kalmar Nyckel (in disguise under a different paint job, for reasons outlined in this Tumblr post).
In the process of getting all of these done, I learned a bunch about making time-lapse videos, which you can check out below:
And if you're curious about the tools used for these projects, here's a sneak peek at a post I put up for my supporters on Patreon all about my watercoloring setup: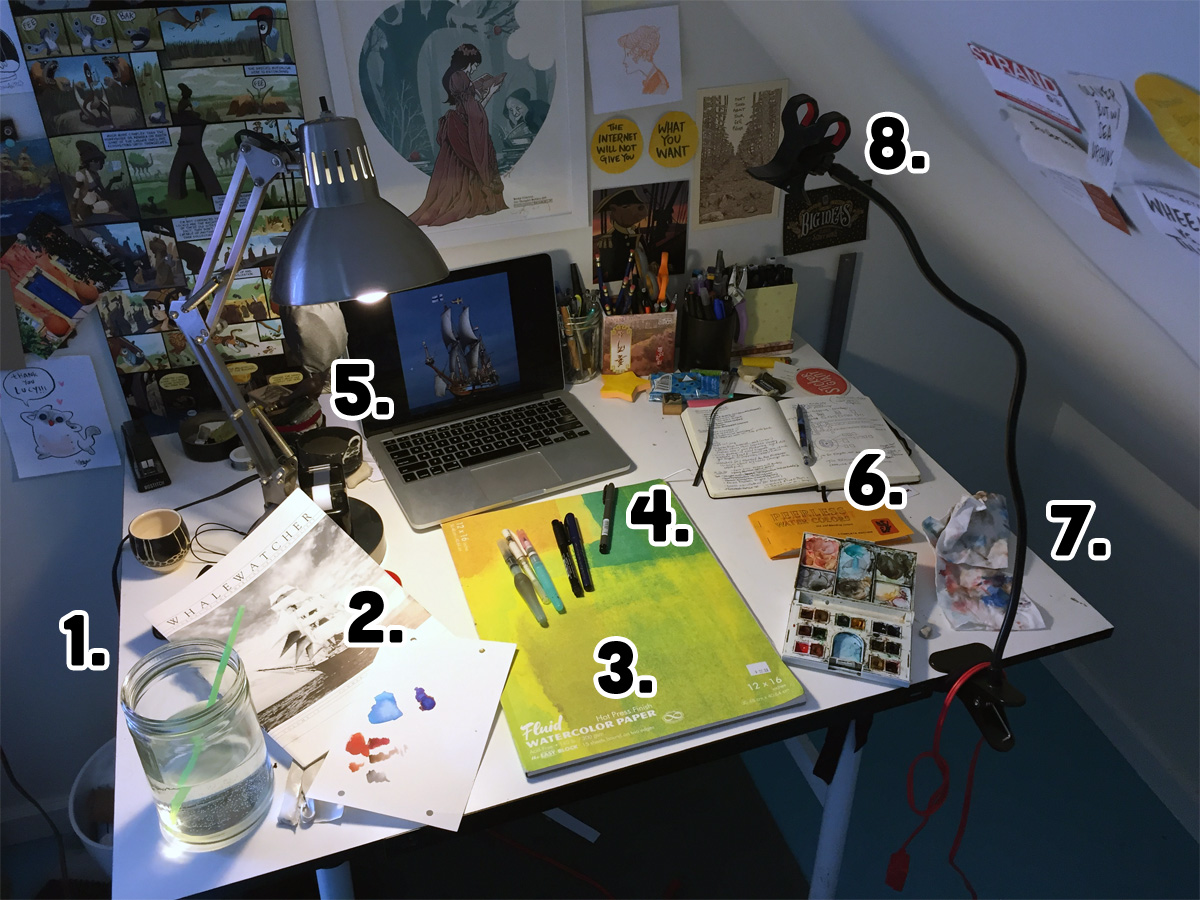 I put up an informative essay each month about some aspect of my creative process, along with a load of other content for folks to read/watch/listen to/generally enjoy. I serious adore Patreon as a platform for making more of this work possible, so if you haven't already checked it out, go take a peek! (There's a lot of free stuff there, too, if you don't want to commit to chucking some money my way each month.)
More news coming next week! Stay tuned.