Got to sit in on a dress rehearsal for Trek in the Park a few nights ago. Look at these COSTUMES!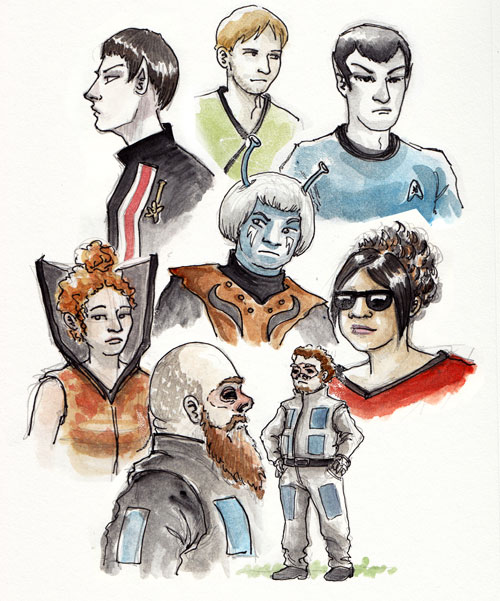 For those who don't know, Portland is awesome enough to have a theater company devoted to re-enacting classic Trek episodes in various parks every summer. This year the crew tackles Journey to Babel, a tense, diplomatic drama with lots of explosions and shouting.
Shows run Saturdays and Sundays for the rest of the month at Cathedral Park in St. John's. They're free to the public, but make sure you get there well in advance of the 5pm showtime to bag prime seats. For more info, click through to the Atomic Arts website!