Art's been on hiatus since I injured my neck last week (boo!), but here's a commission I did recently to keep you occupied.
Matt was one of my Kickstarter backers, and I was thrilled when he contacted me about doing a portrait to commemorate his first wedding anniversary. These two apparently cook up a storm together, though their kitchen parameters may leave something to be desired. By the end of the painting process, I felt disproportionately happy for them. There's something about drawing people that makes you get to know them better.
Still learning my way around watercolor scanning, so I apologize for the overly-garish yellow in this version!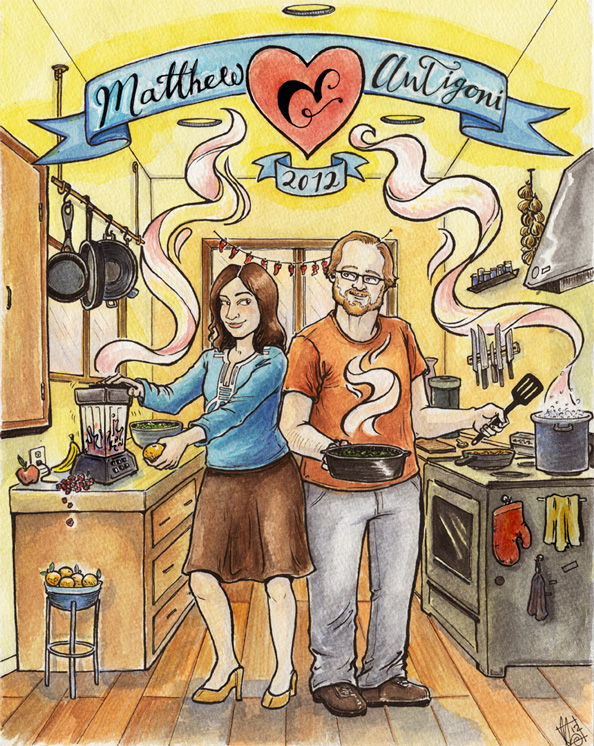 Hopefully I'll be showering you all with new comics in the next few weeks!