Those of you following me elsewhere on the Internet have probably already seen this year's 31 Days, 31 Outfits challenge, but I finally got 'em all scanned and uploaded into a tiny army, so I figured it was time for an official post. If you'd like to compare notes with 2014's 31 Outfits, you can take a peek at those right here.
(The Goblin Interlude was brought to you by Evan Dahm and Goblin Week.)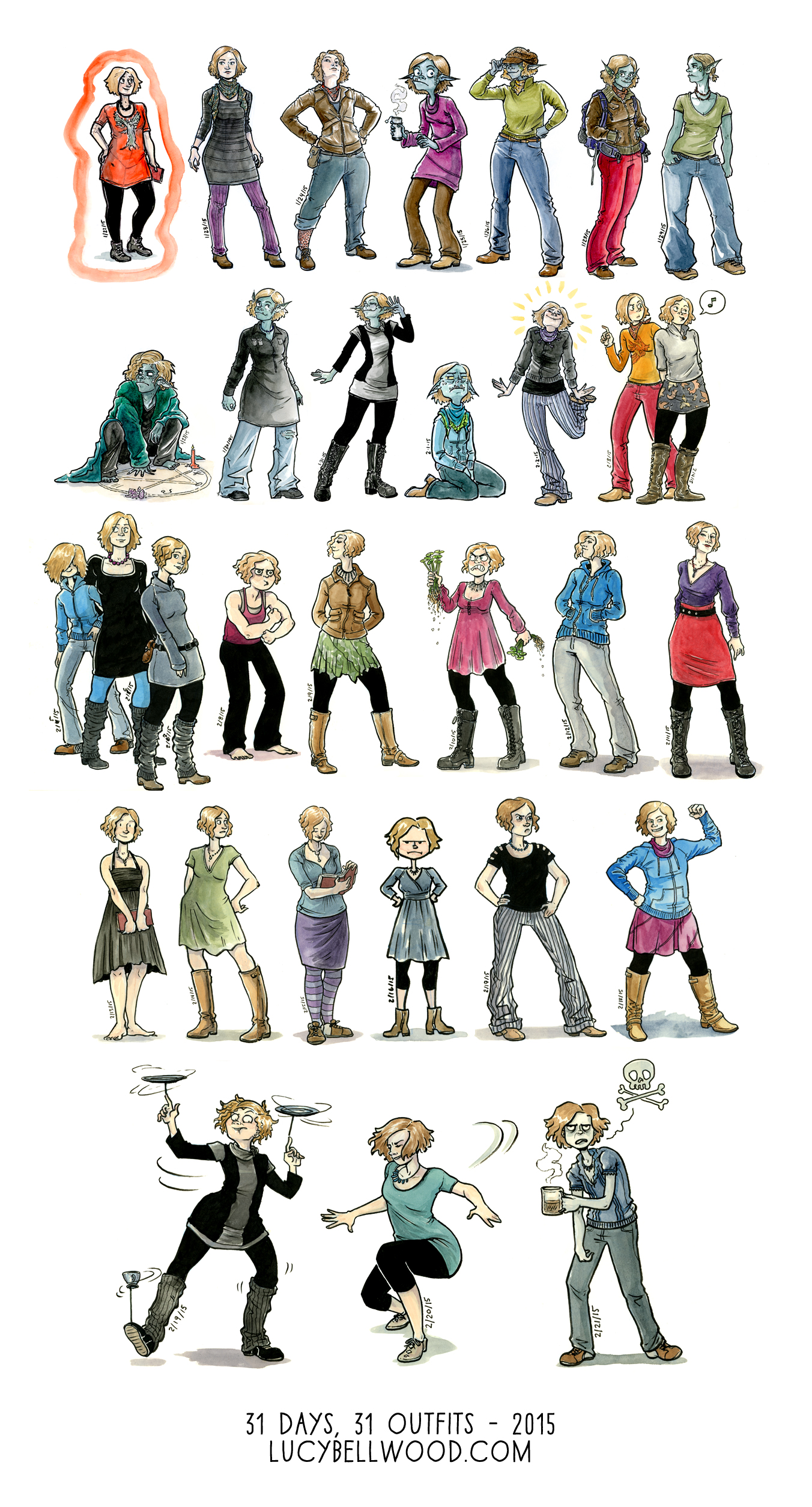 I hadn't intended to make this an annual thing, but it's been really fun both times and I dig getting to see my progress year-to-year, so I guess I'll be seeing you with another batch of these in 2016!