If all this Baggywrinkles news has you itching to read the book before it officially hits shelves on September 9th, I have excellent news: the book is now available on ComiXology!


Big thanks to the team at ComiXology Submit for getting the book up and running on the site, and for giving it pride of place in the Indie New Releases section. We also got a lovely shout-out on Dave Carter's Digital Comics Picks of the Week feature, alongside fabulous titles like Lumberjanes, Island, The Fix, and Howard the Duck! Thanks, Dave.
Buy the ebook edition here.
The Baggywrinkles East Coast Book Tour is still going strong, with three stops left on the docket. Here's a reminder of those dates: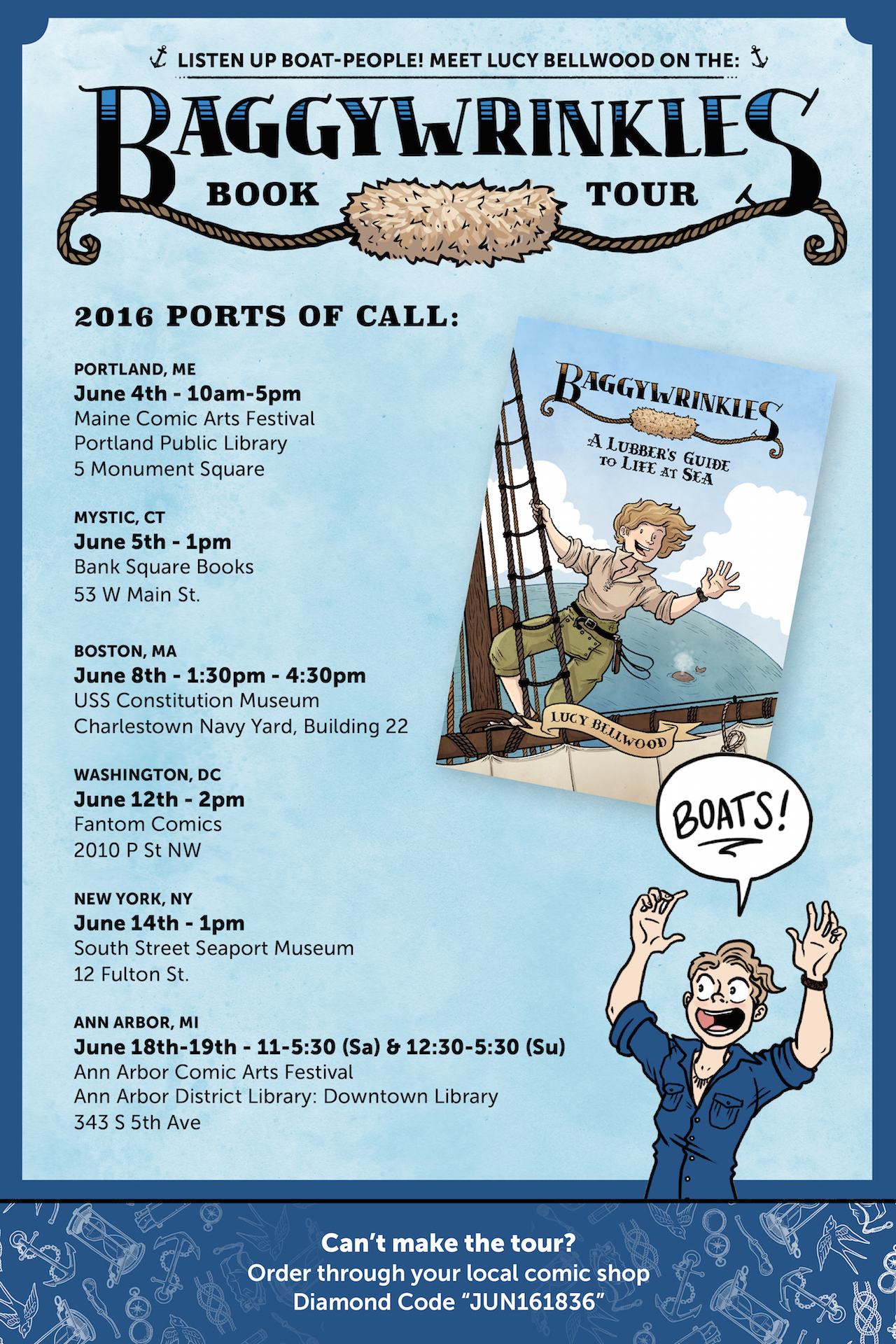 If you're planning on heading to New York or D.C., be sure to RSVP and invite your friends on Facebook. Here's the event page for Fantom Comics in D.C., and here's the one for the South Street Seaport Museum in New York!
See you soon,
Lucy