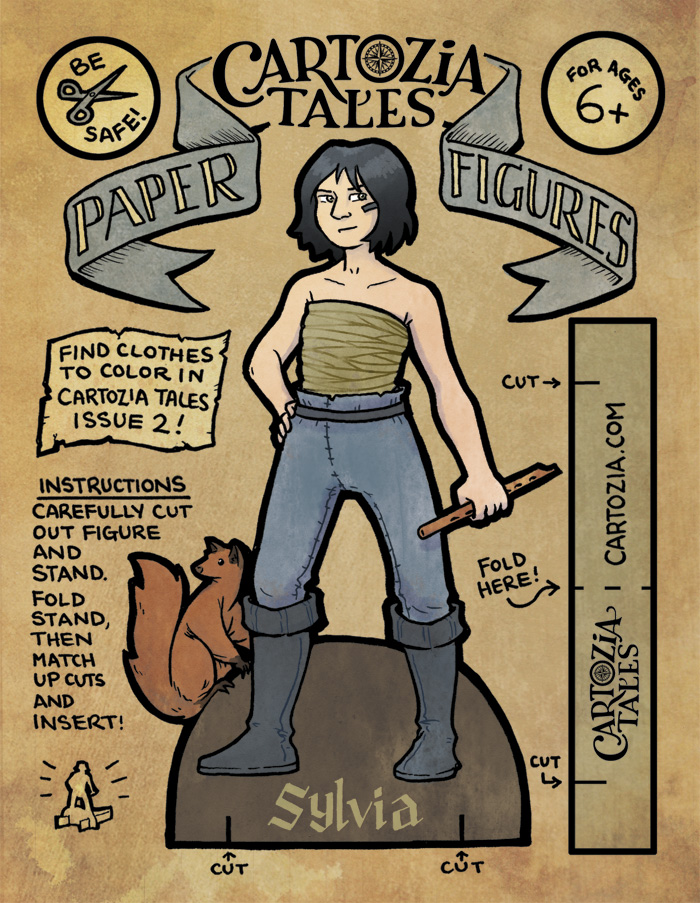 YOU GUYS LIKE PAPER DOLLS? I DO.
These are some fancy postcards that will come bundled with the second issue of Cartozia Tales. They'll be fully sendable, so you can either cut 'em out or mail 'em to friends. The paper will be nice and sturdy, and the figures each have outfits that you can color and cut out yourself from the centerfold of the second issue. If you don't want to cut up your precious comic, we'll even offer PDFs of the outfits so you can make as many as you like!
Sarah Becan created Reshii (who's one of the characters I'll be working with in Issue 2), and Jen Vaughn is responsible for Sylvia.
In the meantime, as I mentioned yesterday, Issue 1 is available for pre-order at a dollar off the regular price until it starts shipping on August 1st!
SO MUCH EXCITING CARTOZIA NEWS!