As you've probably all noticed, this month's Inktober challenge has morphed into something of a themed exercise for me. I've been illustrating my horrible little self-doubt demon in his many forms, trying to name some of the fears and anxieties that everyone deals with (in one form or another) when they sit down to make work. Here's a selection from the first half of the month.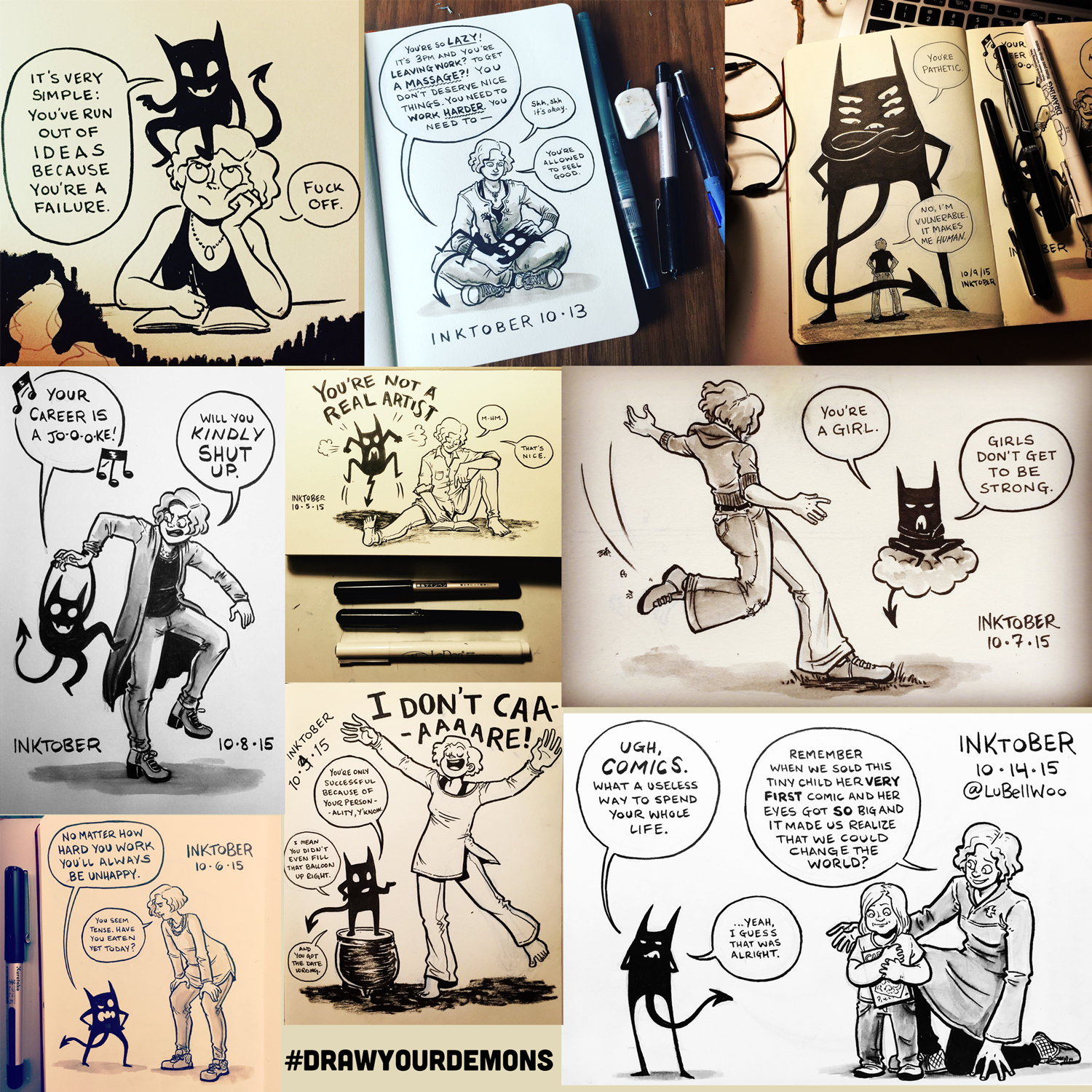 If you'd like to join in, please do! I'm trying to keep an eye on the #drawyourdemons hashtag and I'd love to see what your little jerks say and how you respond to them.
This character came out back in 2012 when I was stuck in an art rut. A bit of digging in the Ancient Bellwood Archives revealed the original: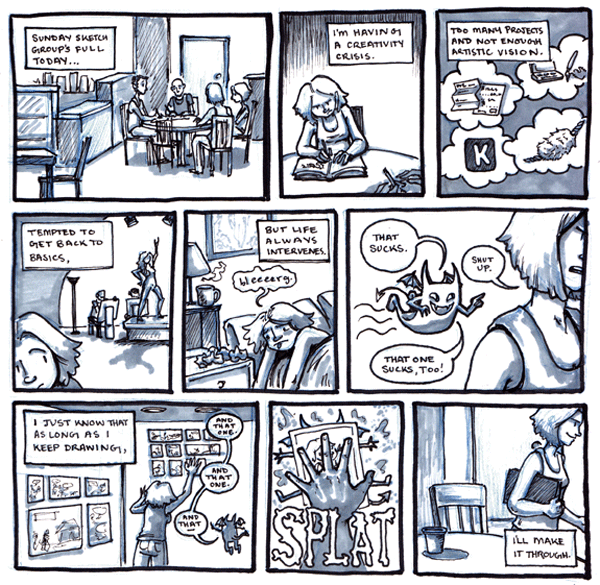 Followed by this additional doodle: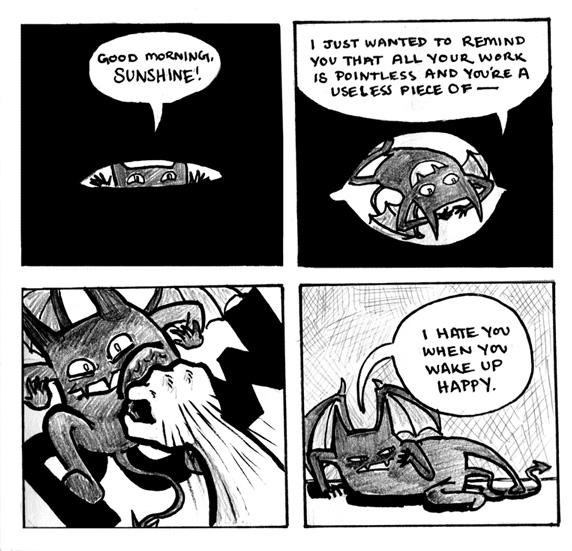 (I can also guarantee the little bastard's been plaguing me since long before I started making comics about him.)
Anyway, I'm contemplating putting all these illustrations together in a little minicomic when the month is done. If you'd like in on that, keep an eye out on Twitter. Happy Inktober!