Busy times, everyone! I've got a recap of the last couple weeks (including the awesomeness that was VanCAF) up over on the Kickstarter blog, and since I'll be bum deep in fulfilling rewards for the next lifetime I'm going to let that speak for itself for now.
In the meantime I've been buzzing around Portland getting my draw on — most recently with the excellent folks at Live Wire! Radio, who were kind enough to invite me over to live sketch one of their shows. For those of you unfamiliar with Live Wire!, they make audio-based delights to enrich the mind and tickle the fancy of any discerning radio listener. I strongly suggest you check them out. This particular taping featured rock star guests like Lizz Winstead, Ted Rall, Daniel H. Wilson, Mike Russell, Star Anna, and Kasey Anderson, as well as Faces For Radio Theater, the house team of actors and entertainers responsible for keeping things real on stage. And here, in all their messy glory from my much-the-worse-for-wear sketchbook, they are!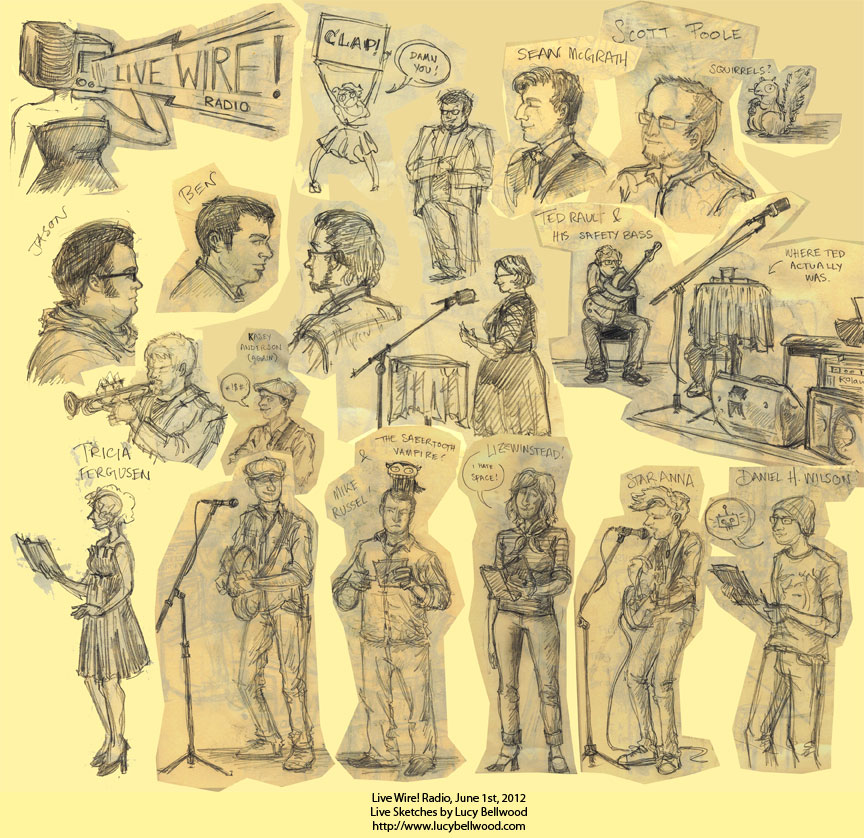 Sadly, this was the last show of the season, but I'm looking forward to more of these in September. Keep an eye out!
I'll leave you all with a couple Vancouver-themed pages from my sketchbook…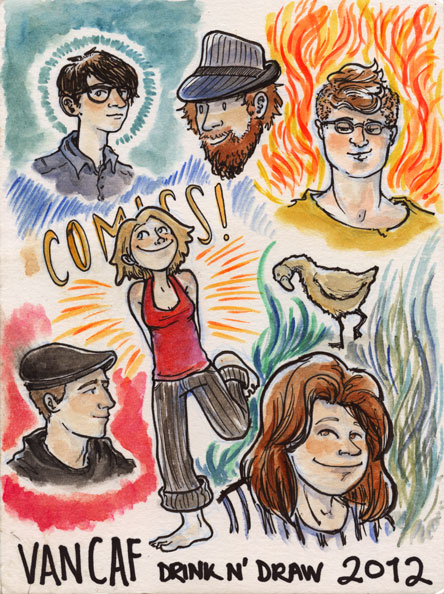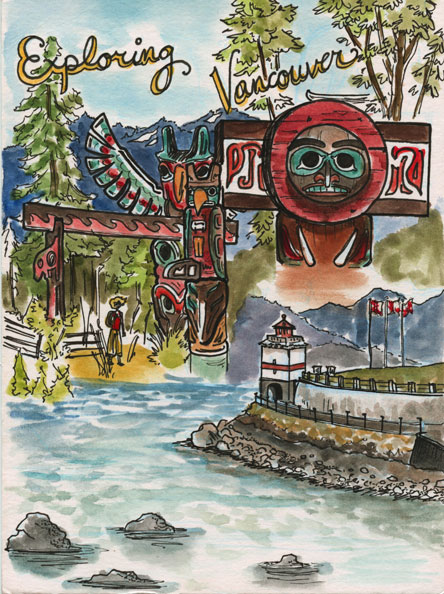 Until next time!