The semester is almost over, which means it's time to throw the fruits of my classtime labor up on the Internet for all to see. I was feeling frustrated with my ability to capture good likenesses of people, so for the last three months I've been drawing students from two of my conferences at Reed. Here's the compiled batch of them.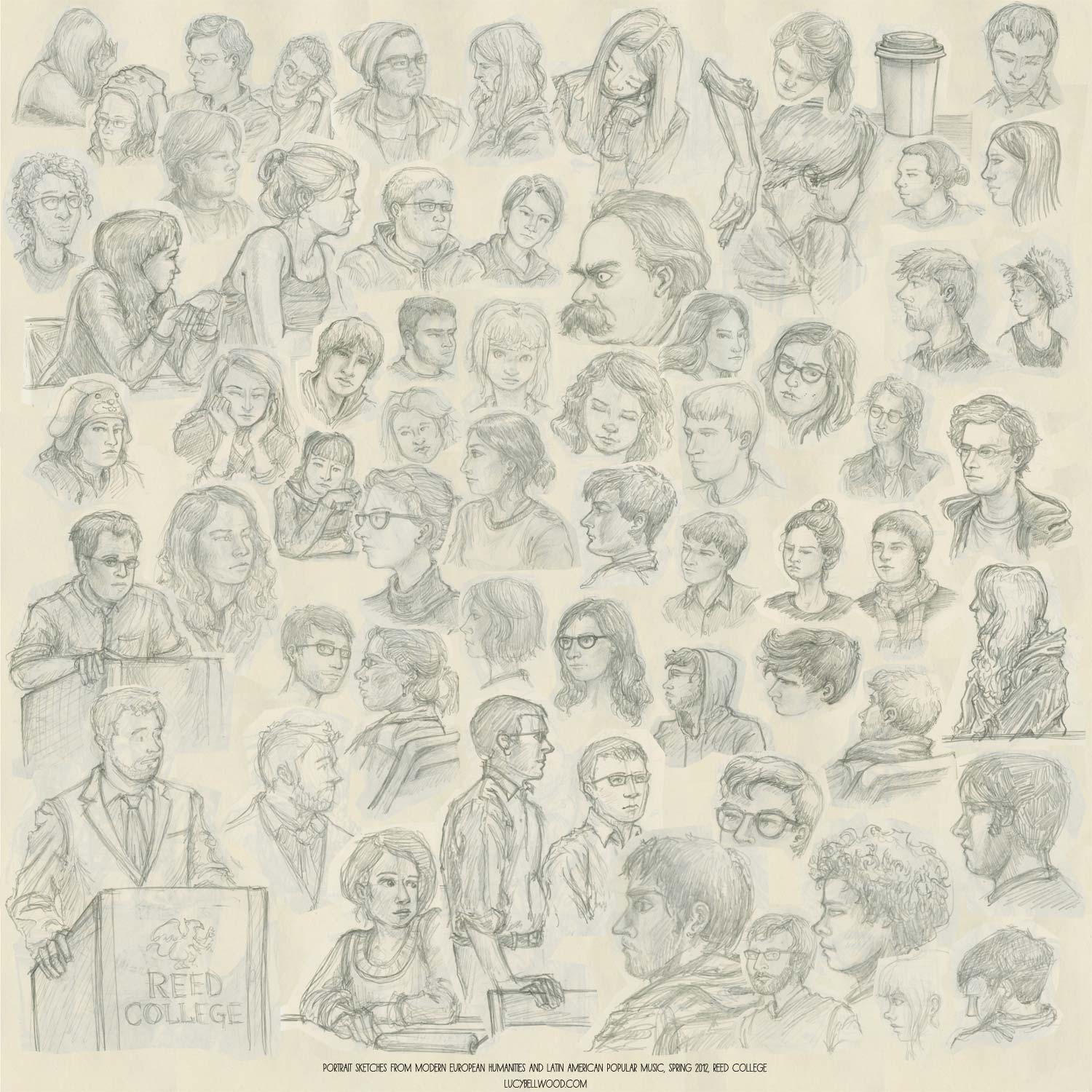 In other news, for those of you following the progress of the Kickstarter campaign, things have gone through the roof. We hit our fundraising goal in just FIVE HOURS, and then kept on climbing.
With such extraordinary results, I've had to rethink my goals for the campaign. It's looking like the excess funds will go towards a brand new, long-form project, which is really thrilling. Expect an update on that soon.
For now, to everyone who has spread the word, chipped in, and helped fuel the stratospheric success of this project:
I can't thank you enough. Let's make the remaining time even more amazing.