Ladies and Gents, the True Believer Kickstarter Page is Officially LIVE!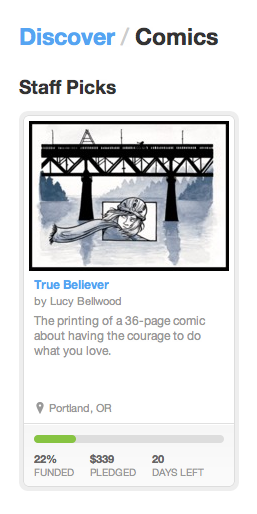 I have been overwhelmed by the support and enthusiasm I've received from you all so far, and now it's time to translate that hype into action. Check out the campaign, make a pledge (even $1 helps, and nets you a shoutout right here on the blog!), or, if you're down and out, simply share the project with friends. You can talk about it, Tweet it, Tumblr it — whatever floats your boat. The more people we can reach, the less everyone needs to chip in in order for us to make it over the $1,500 mark.
Thank you all so much. I can't wait to see where this goes.