Hey everyone!
I've got a lot of art lined up to start posting here this week, but before we get to that I wanted to let you all know that my new storefront is officially online! This means True Believer is now available to the general public, t-shirts are up for pre-order (probably ready within the next two weeks), and all my other comics are back in stock. Ready to start loading up on goodies? Then point your browsers to

And since I can't leave you with no art at all in this post, here's a quick comic from yesterday about my fraught artistic process.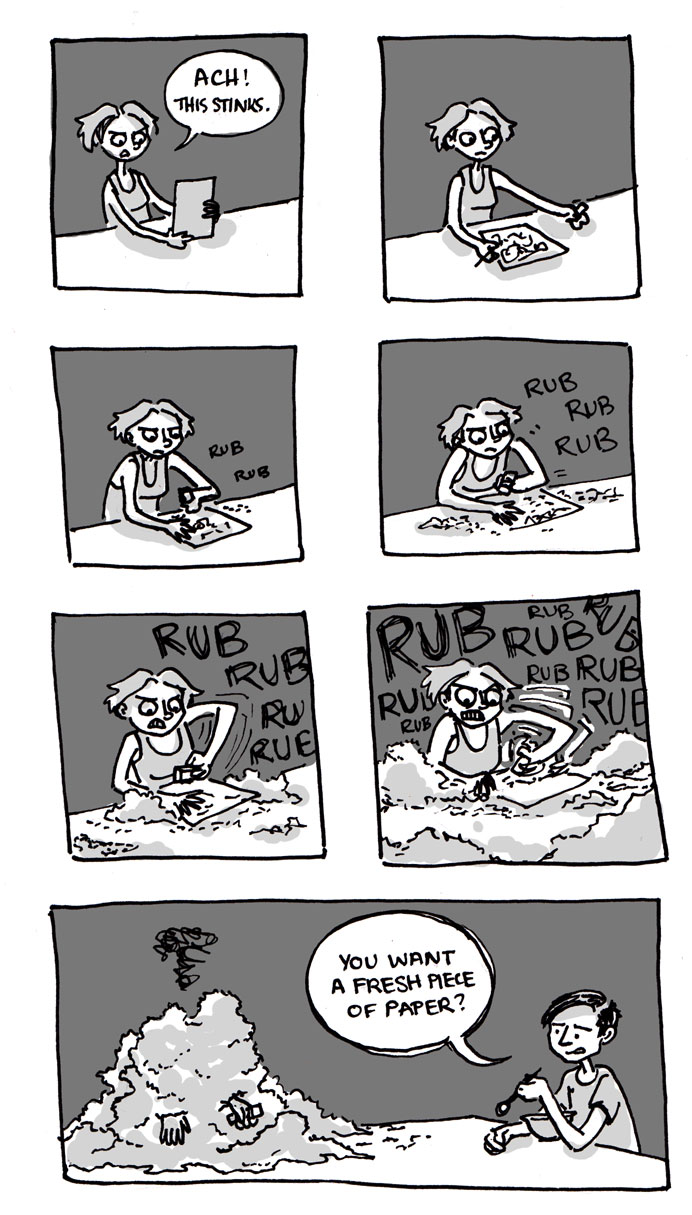 Stay tuned for more!