I know, I know. I said this was going to be done long ago, but the wait is finally over! You can now purchase Baggywrinkles-related buttons to confirm your place at the head of the seafaring cartoonists' community.
Choose three buttons from the image below and they will miraculously appear on your doorstep in short order.
Want the entire range? Go for The Whole Shebang and get yourself a free doodle with your purchase.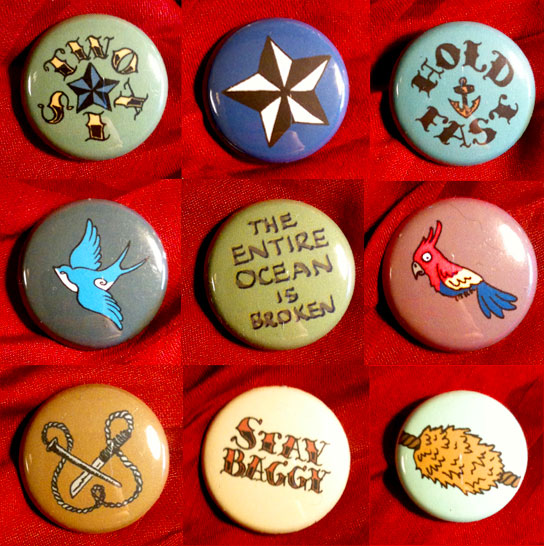 Single Button Pack (3 buttons)…$2.00 + Shipping
[There'll be a field where you can specify which buttons you'd like before you complete checkout!]
The Whole Shebang (9 buttons and a doodle)…$5.00 + Shipping