I've put a new comic up this month! To fight off the winter chill, here's a travelogue from my week of sailing aboard the Oliver Hazard Perry back in August/September.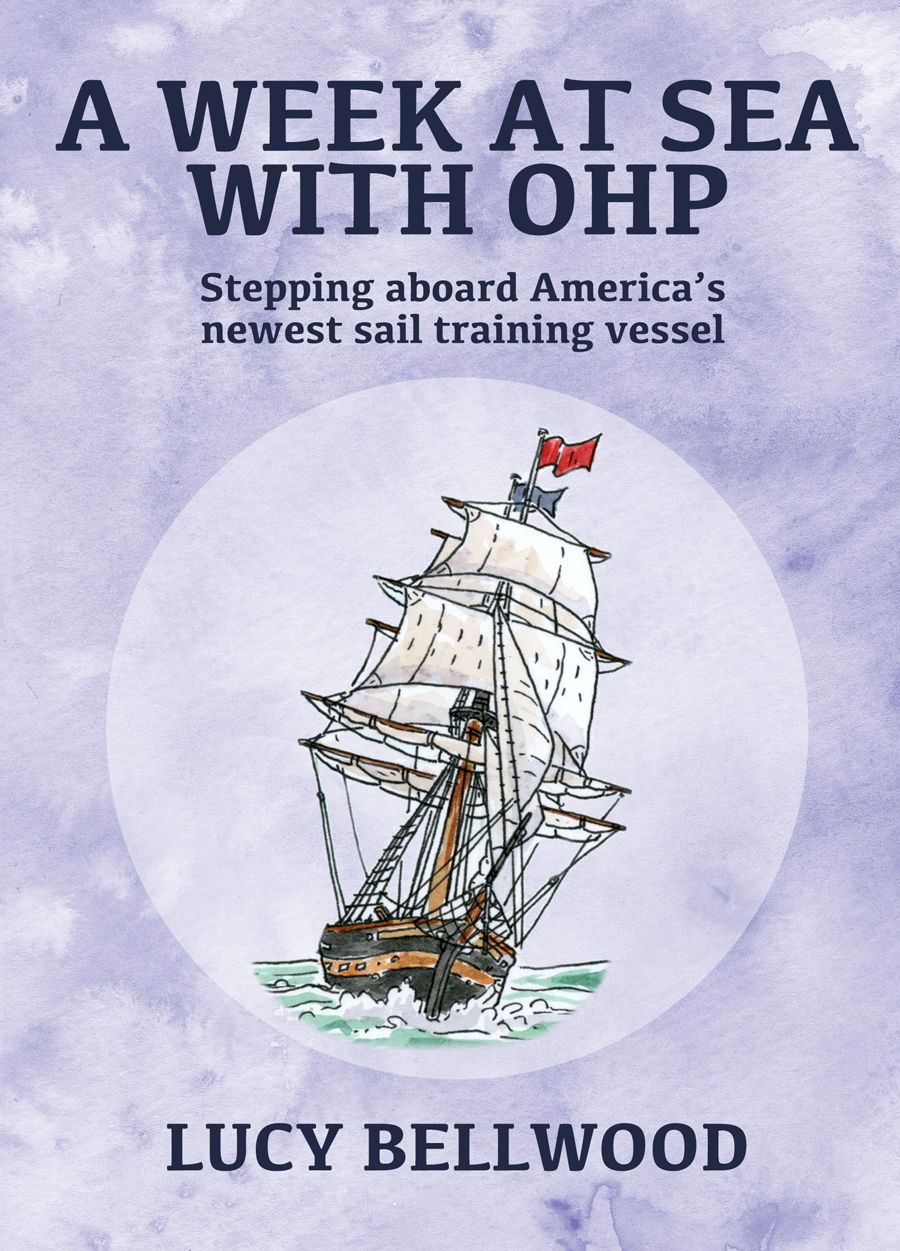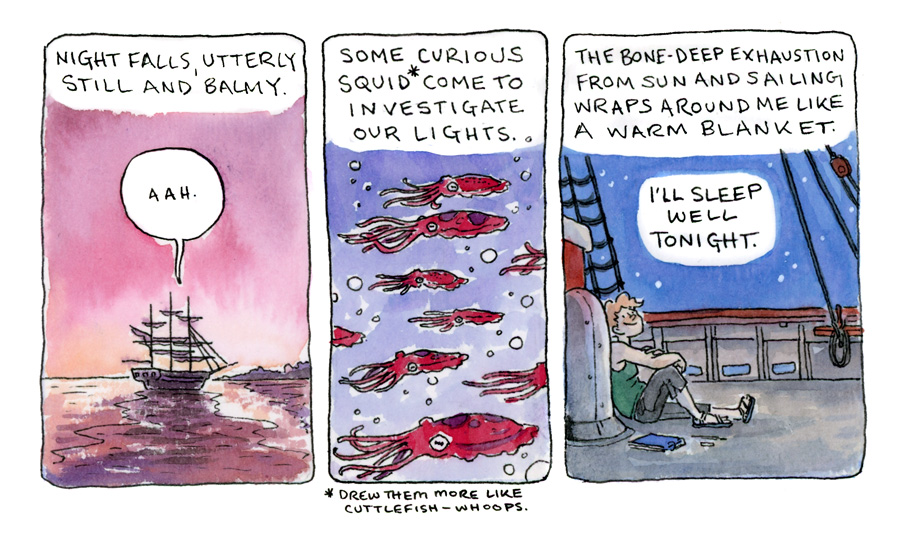 This trip with OHP was a great opportunity to refine my practice of joining organizations as an embedded cartoonist, merging the duties of a deckhand (line handling, climbing aloft, maintenance, etc.), educator (teaching classes on scurvy and nautical trivia with Baggywrinkles as my de facto textbook), and artist (frantically sketching the students and their activities at every turn). Each trip I take I feel like I'm getting a better handle on this format, and how best to adapt it to different kinds of experiences.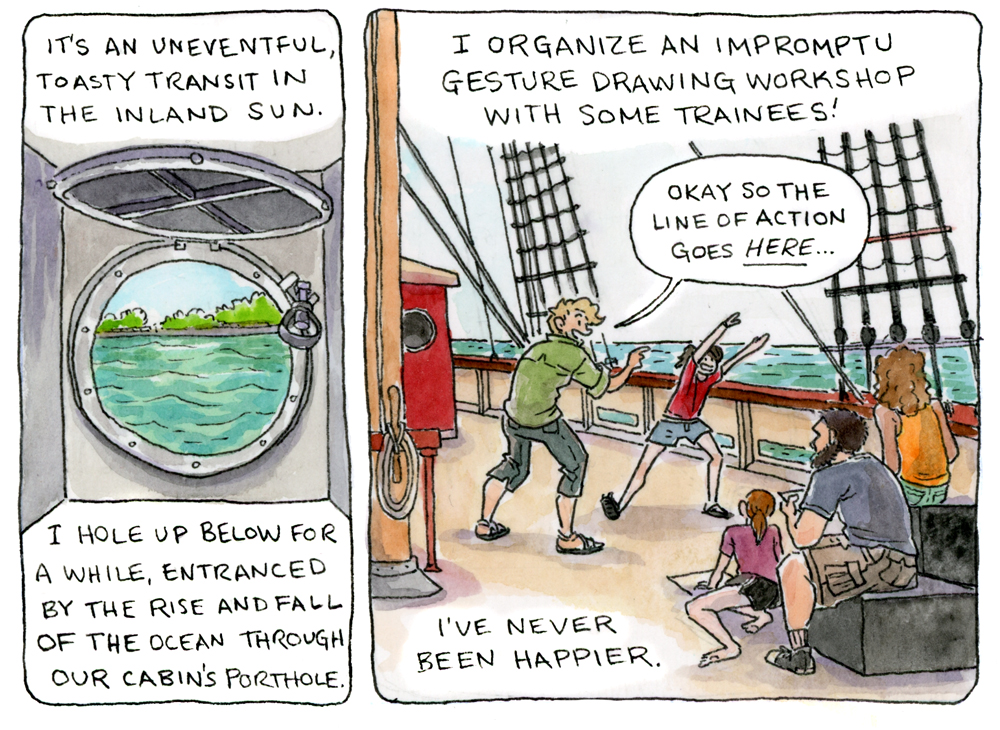 You can read the whole comic online right here, or purchase a copy in print via my store.
While I completed all the artwork during my time aboard, getting the scanning, cleanup, and formatting squared away in-between all my traveling from August to November proved tricky, hence the lengthy lagtime. I'm thrilled to finally have it all put together. Here's a look at the trip in photos: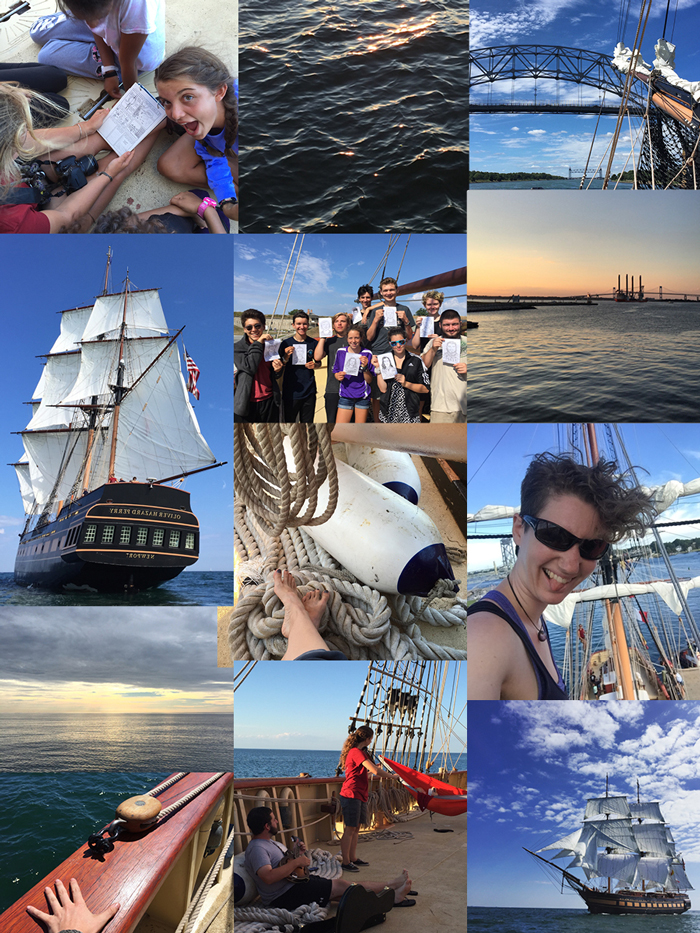 The Oliver Hazard Perry is America's newest sail training vessel. You can learn more about her and her programs at OHPRI.org.
Big thanks to my supporters on Patreon for making this comic possible! If you want to join them and get a behind-the-scenes look at these pieces as they come together, head on over here.