A couple months ago I was delighted to receive an email from Glenn Fleishman, who some of you might remember as the fella who interviewed me for The New Disruptors earlier this year, asking if I wanted to work on an article about an imaginary friend for his publication The Magazine.
I love the idea of imaginary friends, even if I never had one of my own as a child, and as soon as I received the list of this friend's characteristics from writer Lisa Schmeiser I knew this was going to be a lot of fun. You should really just go ahead and read her essay, which does a far better job of explaining Black Hand than I ever could.
But since this is a blog about my creative stuff I thought you guys might like to see a little step-by-step process of the creation of this piece. The graphic below was created for one of my weekly Patreon Process Posts, which I put up every Friday with updates on my current projects and behind-the-scenes info on how I get stuff done. If you dig it, why not subscribe? It only costs $2 a month, and helps ensure the creation of bigger, better comics just for you!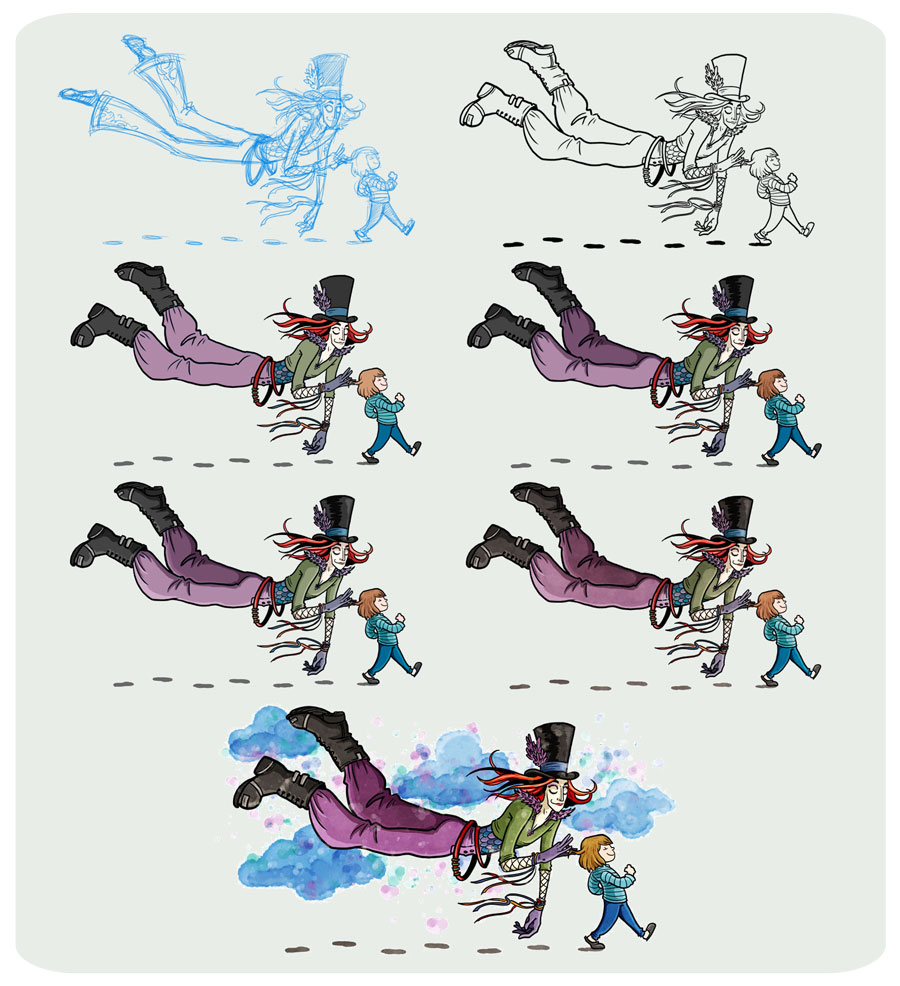 I created this piece start-to-finish in Manga Studio 5EX. You can see my initial sketch with the pencil tool, which actually went through three versions. First I'd given Black Hand these loopy bellbottoms, but Glenn asked for something a little more like Morpheus from Sandman, so I added bulky Goth boots and snugged up the pants—tight jeans or flowy sweats. We ended up going for the latter.
After the sketch was approved I went in with the Hairpin Sable inker and laid down some lines. Glenn wanted a psychedelic, dream-like color scheme, so after blocking in some bright colors with the fill tool I added shadows (on a separate layer set to Multiply) and highlights (on a separate layer set to Screen) before going in with a watercolor brush and adding splotches and clouds on the background.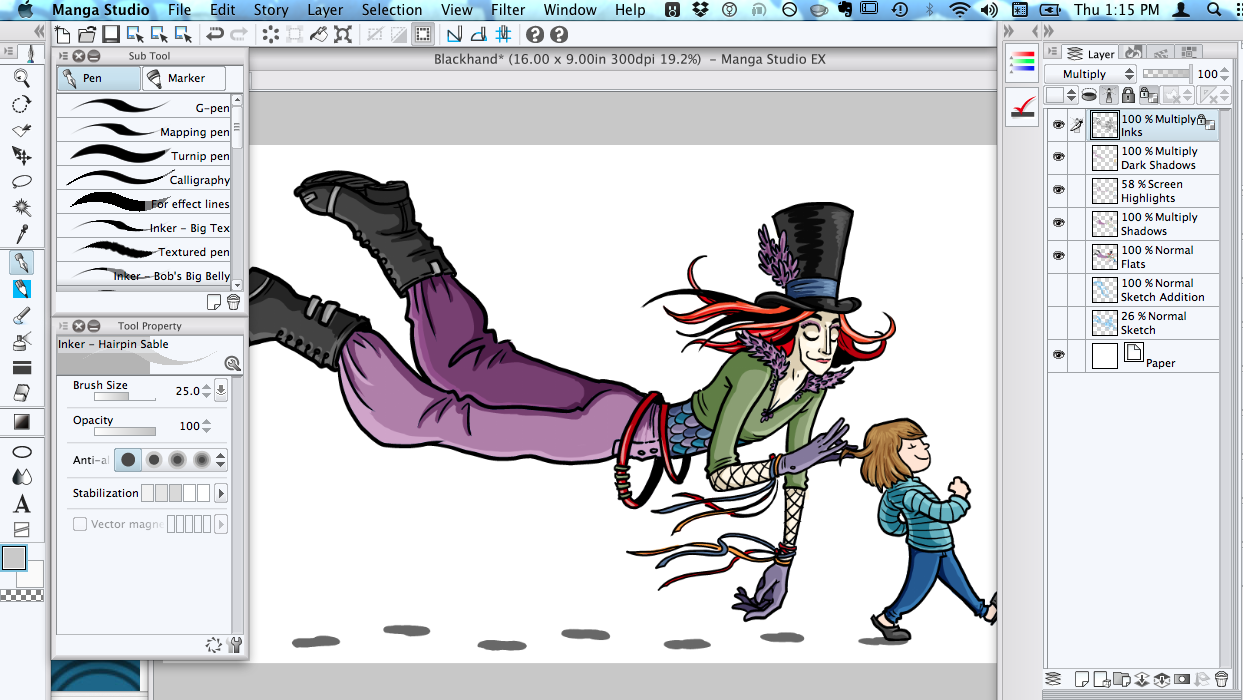 And there you have it! Again, you can read the whole finished article here, and tune in for more weekly process posts like this one over on Patreon.