WOW. Wow. I can't process into words how amazing TCAF was this year, so I'm just going to cut to the chase and let you all know that Baggywrinkles 4 was a monstrous hit this weekend, and now it's time to put the comic into general release for all of you to enjoy! There are several ways to get the most out of your reading experience, so choose carefully.
1. This Post (Free and Easy)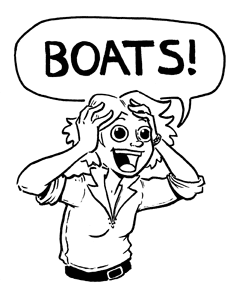 You can scroll past all this nonsense to cut straight to the chase and read Baggywrinkles #4 on the site. Easy peasy!
2. Digital Edition (Free or Pay-What-You-Will)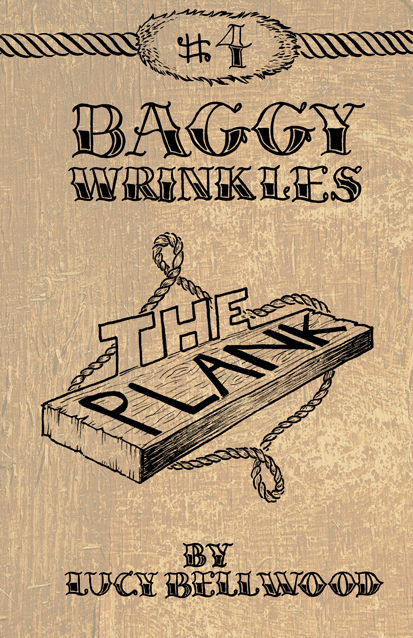 If you'd like something more lasting, why not download the PDF edition from Gumroad? The PDF is free, but there's a pay-what-you-will option built in, so if you enjoy the story and would like to chip in a few bucks towards the completion of the next comic, this is the best bet for you!
3. Physical Copy ($5 + Shipping)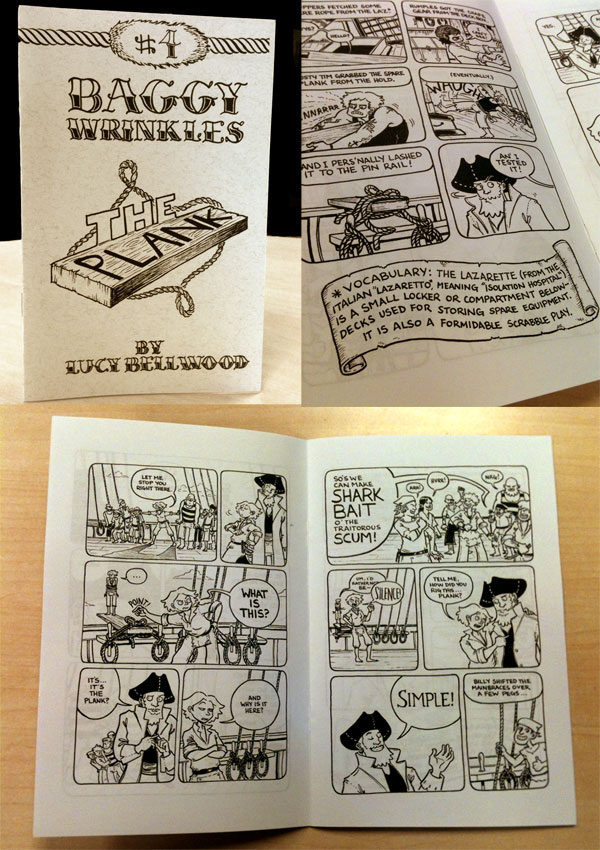 Die-hard Baggywrinkles fans will most likely want a physical copy of the comic, which is TOTALLY AVAILABLE. Phew! You can pre-order via Storenvy this very second! Hard copies will begin shipping on Friday.
Unfortunately, I've had to stop hand-sewing all my books due to time constraints (I did the math. Did you know I've hand-bound over 600 copies of Baggywrinkles since I started the series? NUTS.), so this issue will be stapled, but the comic does feature a very nice recycled cardstock cover and 16 creamy interior pages of comics goodness. I think it looks swell. I'm also happy to doodle in the copies you purchase if you'd so desire.
So with all that out of the way, here's the comic! Enjoy!