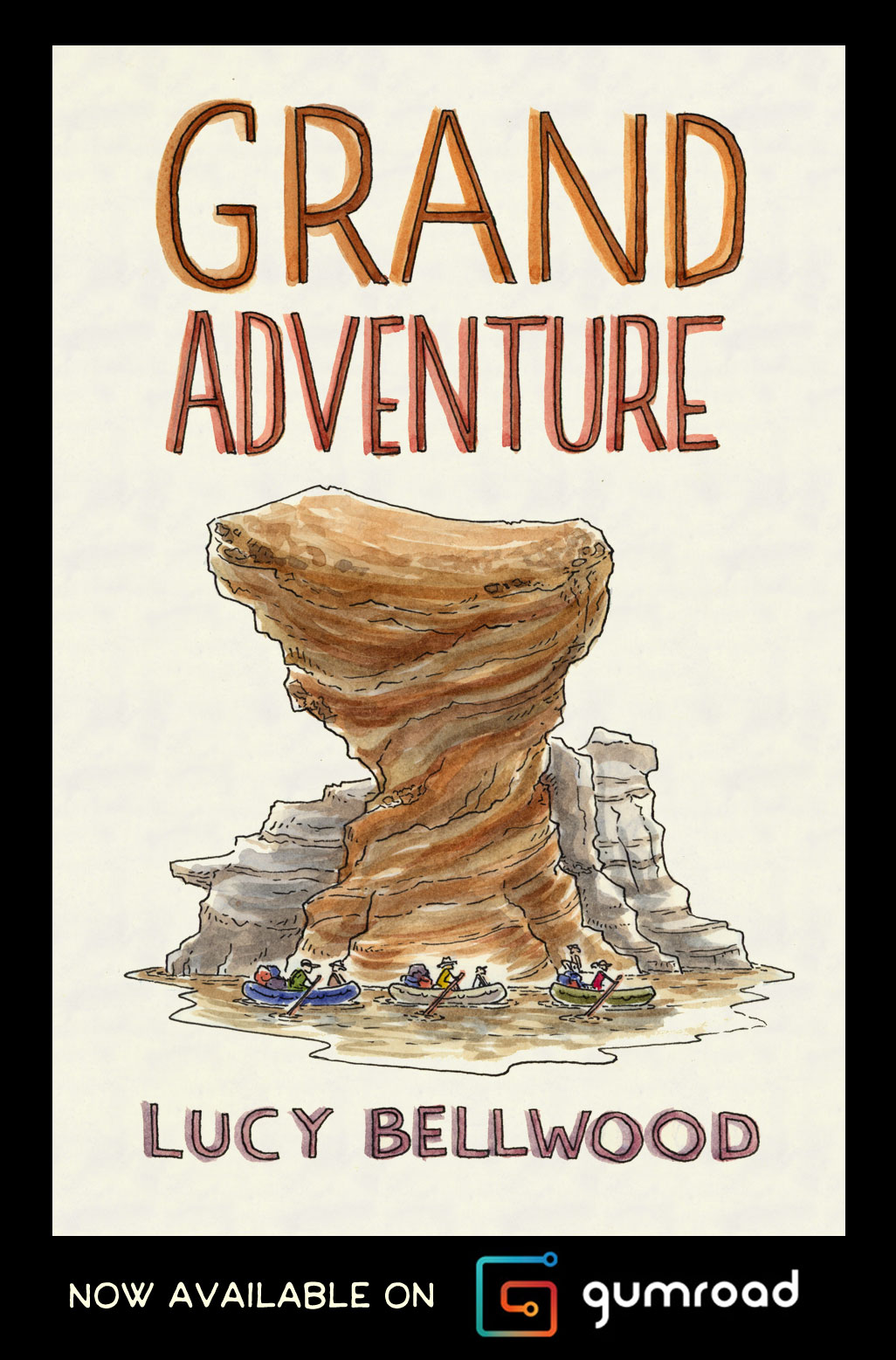 Hello loyal readers! Sorry things have been rather quiet around here lately. I'm working on a bunch of projects that I can't say anything about on the Internet, so there hasn't been much to discuss. HOWEVER! I've just released a new, high-res comic for you on Gumroad, so let's talk about that.
Grand Adventure, my 29-page diary comic chronicling a rowing trip through the Grand Canyon, is now available in PDF form. I've rescanned and cleaned up all the pages and couldn't be happier with how the colors turned out. There's a even a couple bonus pages of illustration and comics from our trip prep! $3 bags you the whole package. Check it out here.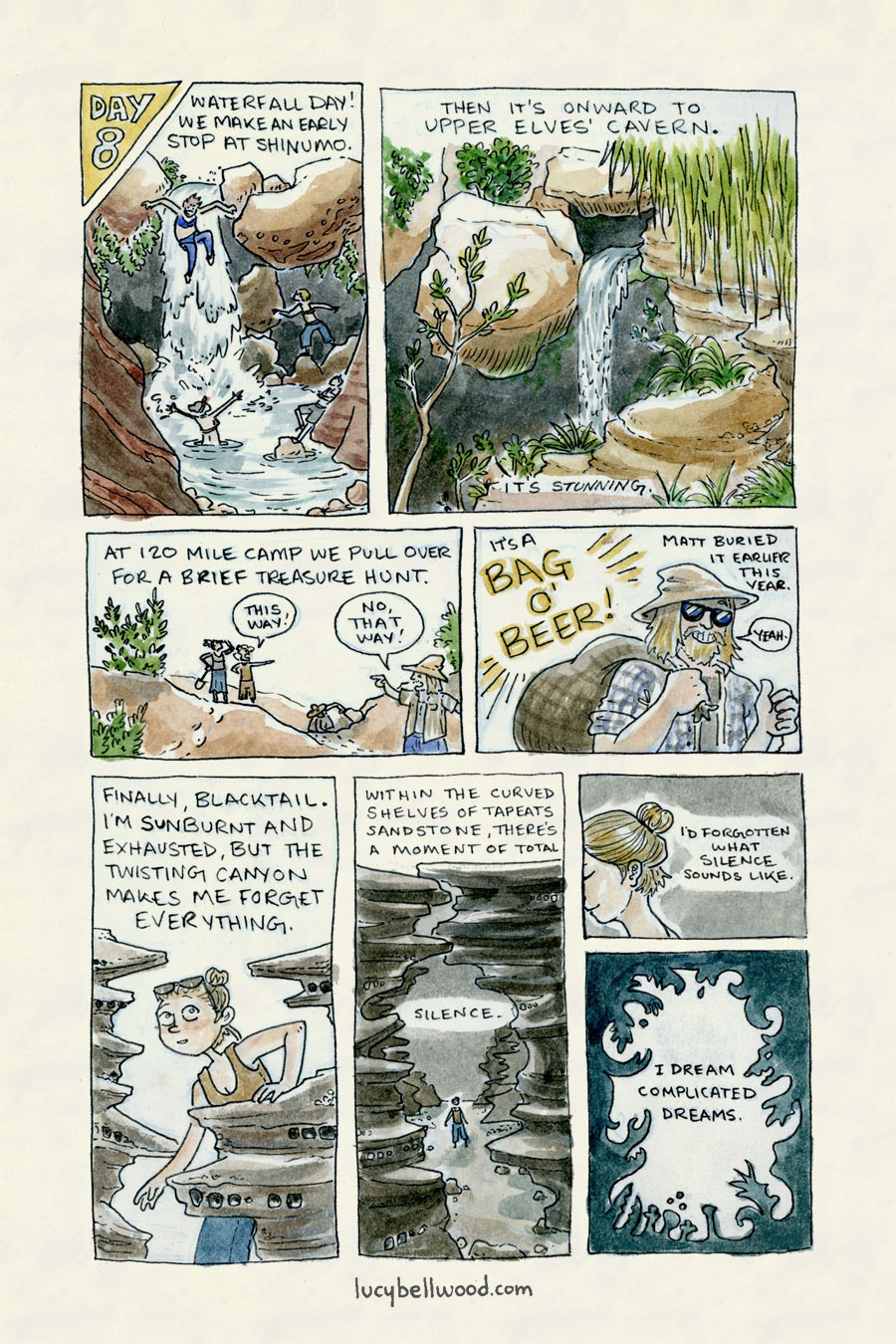 To those of you holding out for a print edition, never fear. I'm getting quotes from printers as we speak and should have those ready to roll in mid-November at the latest. I think they're going to look fabulous. If you prefer to read your comics digitally, though, today's your lucky day! Proceeds from the PDF edition will help fund the cost of printing all these full-color booklets, so be sure to share this with your digital comics buds.