Greetings, Mariners!
If you've been here for the last couple years, you might remember that I'm an authorized representative of an intergalactic entity known as The Boat Gnome.
If you haven't been here for a couple years, here's a visual introduction: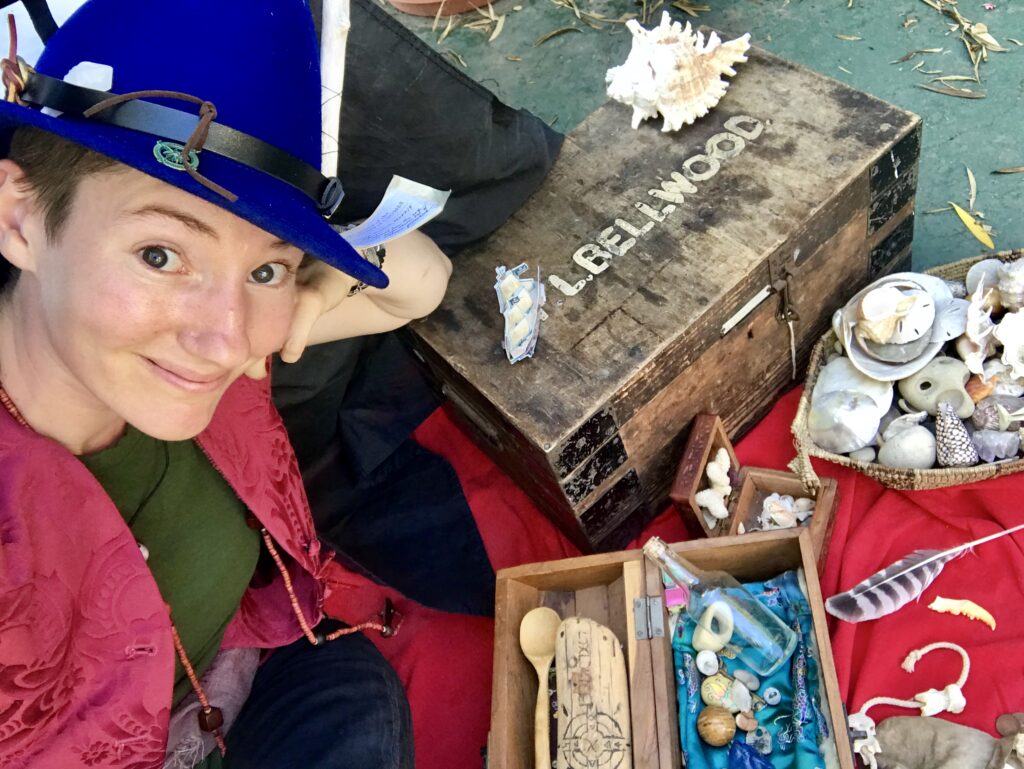 This spacefaring nautical merchant, operating in association with known Space Gnome representative Shing Yin Khor, accepts trinkets and trades via post in exchange for a special Trusted Trader pin. (You can also trade with the Space Gnome for pins by becoming a Patreon supporter of Shing's, but you didn't hear it from me.)
I'm delighted to announce that the Boat Gnome has now updated her ledgers and is open for the 2020-2021 trading season!
Desired items for this season are as follows:
A favorite passage describing the ocean (from an artistic work of your choosing)
A (mailably small) piece of driftwood
A design for a flag
A sea creature in any condition (illustrated, bottled, described with words—ideally not live because the ship has no aquarium in which to keep them)
To participate, print this intake form, fill it out, and pack it up with your trade item of choice AND a self-addressed-and-stamped box or bubble envelope (5×7" or larger) with at least $3.50 in regular postage (for US residents), or the equivalent for a 4oz package (for international residents). This envelope will be used to mail back your Trusted Trader pin. The Boat Gnome regretfully cannot accept thin paper or cardboard envelopes—padded is best!
Mail your trade item and SASE to the following address:
Boat Gnome Mercantile
c/o Lucy Bellwood
PO Box 734
Ojai, CA 93024
In exchange, and under no specific timeline, you'll receive one of these shiny Trusted Trader pins in the post: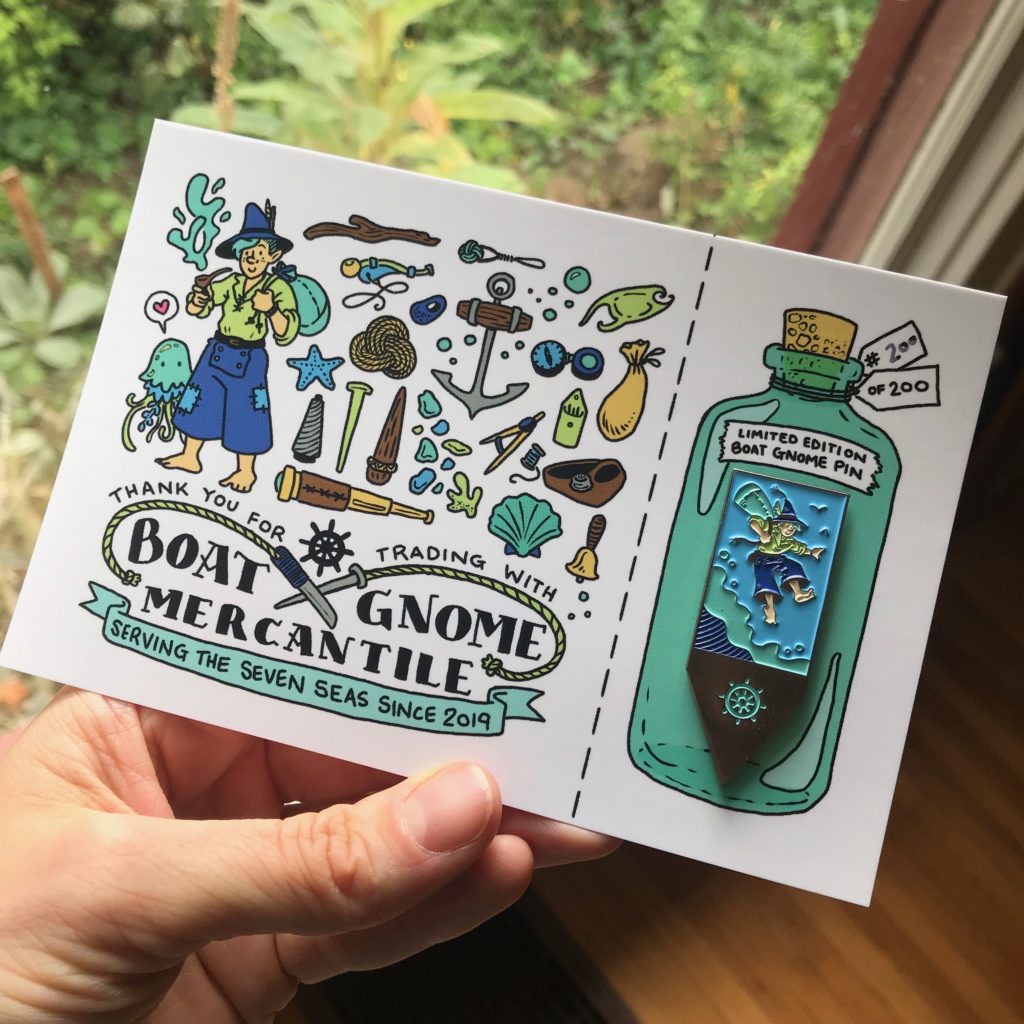 That's it! The Boat Gnome is very much looking forward to pawing over all your mailed offerings and I, as her Representative, can't wait to file all the necessary paperwork.
Yours in aquatic shenanigans,
Lucy Bellwood
Boat Gnome Representative