If queerness can be understood as a longing, a technology that allows us to glimpse something new that we sense before we can see it, a dowsing rod, a black light, then water might be the catalyst that dissolves our attachment to whatever is keeping us from it, from ourselves.
It's very hard not to quote the entirety of this essay by J Wortham, which manages to articulate so many angles of my obsession with getting into bodies of water. I wrote a fair bit about my plunge habit when I first moved, but there were many more beyond what I covered. This week it was the frigid Pacific Ocean under a drizzly Santa Barbara sky, then the broad arroyo of the Ventura River, then Thacher Creek in Horn Canyon.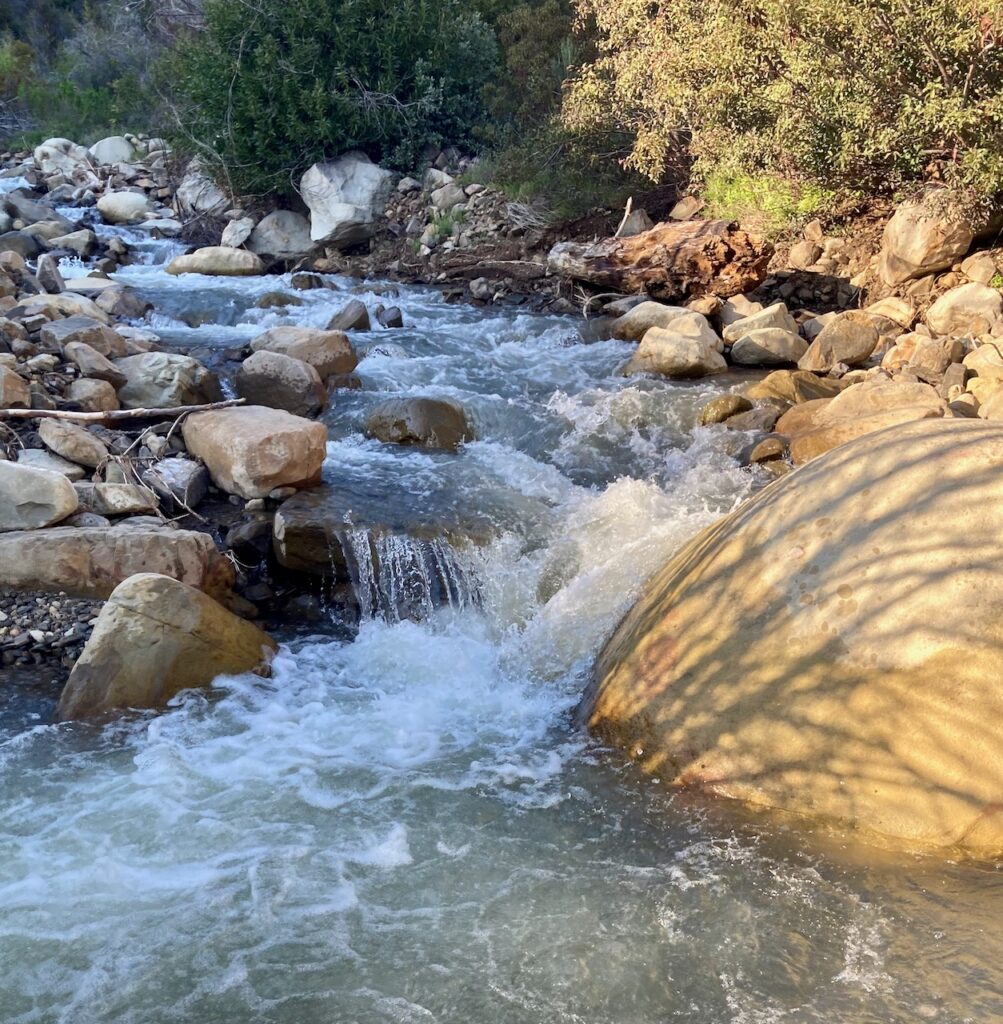 It's been a winter blessed with unusual—almost unprecedented—amounts of rain.
Part of the reality of searching for queer respites is that they are fleeting, ever-evolving, a question without a resolved answer.
Their writing makes me think of Heraclitus.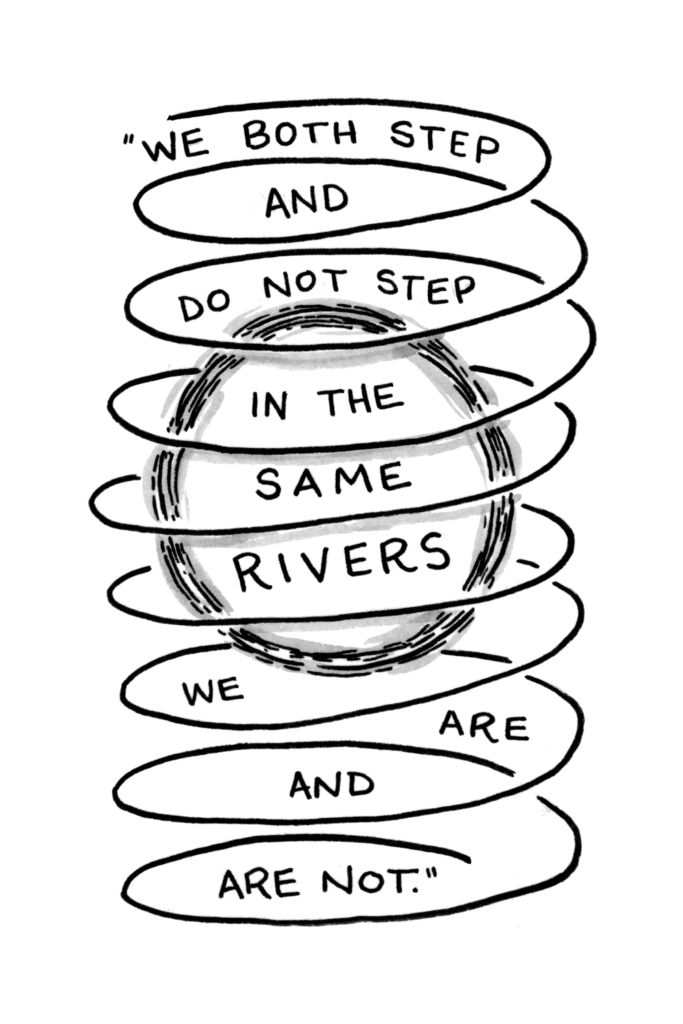 Queer time is a sensate way of life, the kind treasured by people who perhaps understand with crackling urgency how circumstances can change in a moment, and the importance of pleasures that even in small doses can sustain you for weeks, months, years after the moment has passed.
Both times I've been at Wayward (a decidedly queer space) I've swum more frequently than any other time in my life, and yes: those pleasures have sustained me for the last three years. The daily naked plunges in the lake woke me up after naps and started me off right on foggy mornings; they soothed and refreshed and coaxed and shocked. They gave me a touchstone of what it felt like to be fully embodied, fully held. Given the self-obliterating caregiving role I find myself in now, I've needed it.
This total immersion of my body into water, repeatedly, without fear, allowed for a total surrender of the illusion of separation between self and the natural world, the universe, whatever you want to call it. If you don't believe in god, say ocean. Diving nude into the ocean in broad daylight, without fear of reproach, opened a portal to a higher consciousness. Ordinary, and then extraordinary. To be near the sea is to be humbled by its magnitude, to watch your priorities be reordered to its scale. What are self-consciousness, fear of the future, existential worries, to the ocean?
The last night we were on the island, after the main cohort of retreat attendees had gone, we hiked through the forest and over the cliff to the sea. After warming up by a bonfire on the beach, there was no more reason to wait. Two of us waded out into the freezing black water, stepping gingerly over beds of oyster shells until it was deep enough to paddle. I was shuddering and staring, willing and wishing, just about ready to turn around and admit defeat when I began to see it: the water beneath me erupting in stars, bioluminescence eddying around my limbs, all of it too beautiful to seem real.
Each time I allow myself to be enveloped, something is remembered for me: a place, a feeling, a fluency. I can't always name it, but it's too powerful to deny. It's almost as if the parts of myself that have gone missing are recollected in water.
The stars that night were glinting, and the bonfire on the shore waited like a beacon, but the brightest shimmer was running down my forearms, spiraling behind my palms, reminding me of everything I could be.
Hello, hello, hello.