The Terra Nova Expedition is the Millennials' polar expedition. We've worked really hard, we've done everything we were supposed to, we made what appeared to be the right decisions at the time, and we're still losing. Nothing in the mythology we've been fed has prepared us for this. No amount of positive attitude is going to change it. We have all the aphorisms in the world, but what we need is an example of how to behave when the chips are down, when the Boss is not sailing into the tempest to rescue us, when the Yelcho is not on the horizon. When circumstances are beyond your power to change, how do you make the best of your bad situation? What does that look like? Even if you can't fix anything, how do you make it better for the people around you – or at the very least, not worse? Scott tells us: you can be patient, supportive, and humble; see who needs help and offer it; be realistic but don't give in to despair; and if you're up against a wall with no hope of rescue, go out in a blaze of kindness. We learn by imitation: it's easy to say these things, but to see them in action, in much harder circumstances than we will ever face, is a far greater help. And to see them exemplified by real, flawed, complicated people like us is better still; they are not fairly-tale ideals, they are achievable. Real people achieved them.
I am leaping out of my chair and whooping and cheering and hollering about this passage from Sarah Airriess's latest Patreon post. (The whole essay was released early for Patrons, so you can either become a supporter to read the whole thing today or just wait it out until it becomes more widely available in a month. Personally I'd recommend the former, because Sarah's Patreon is one of the best around, but I'm biased.)
This talk originally accompanied the launch of The Worst Journey in the World, Vol. 1, Sarah's graphic novel adaptation of Apsley Cherry-Garrard's account of the Terra Nova Expedition. I'm holding my copy right now, and it's one of the most beautiful comics I've ever seen. Again: my appreciation is probably heightened by the fact that I've been following along on Patreon for years as she's shared the process behind every page, but even without that context it's a beautiful, beautiful book.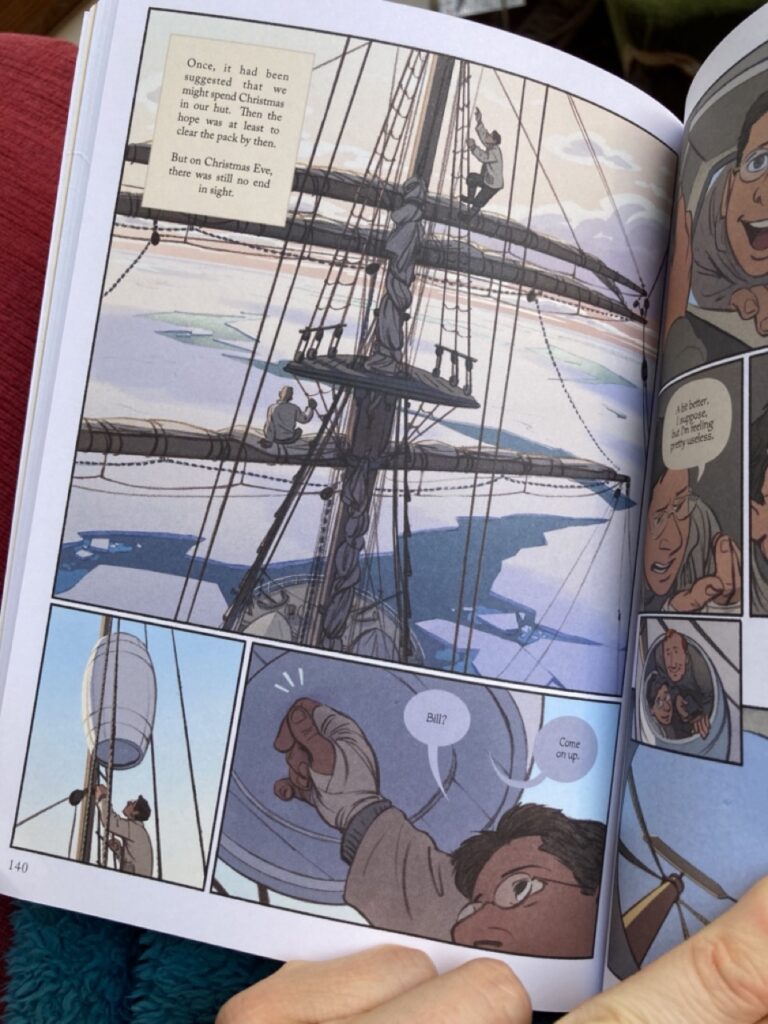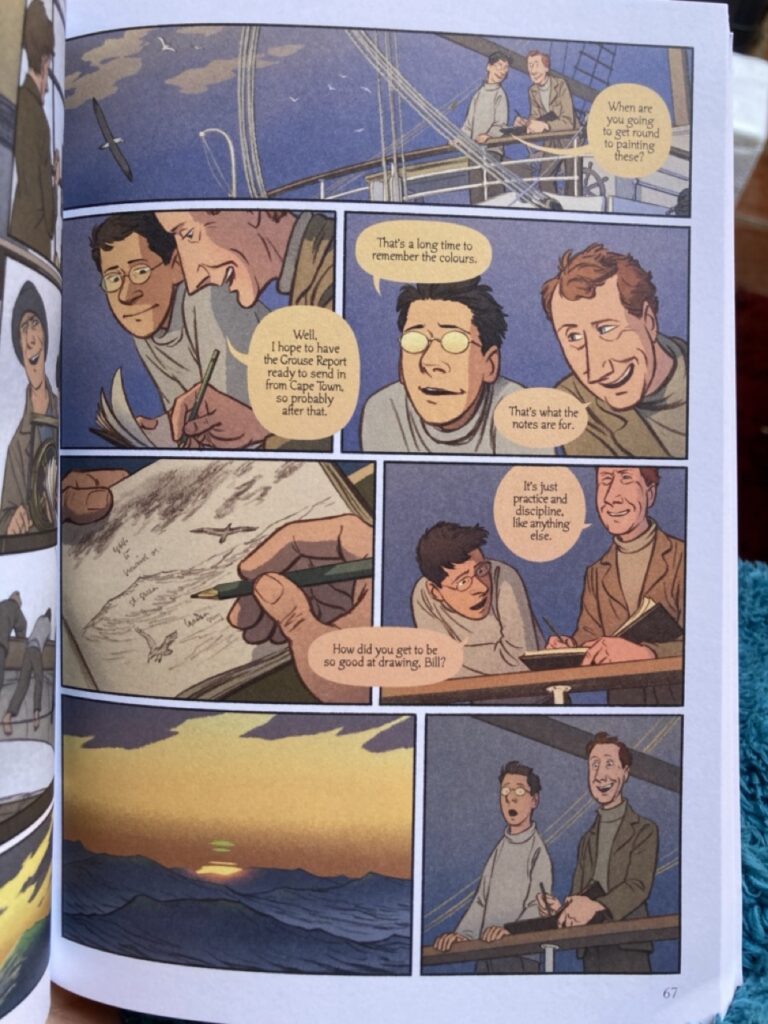 In the microcosm of caregiving, I'm learning this lesson over and over again: it isn't the systems that make it bearable; it's the people. It's Gabriela texting to say she's bringing over a rotisserie chicken. It's Jim coming by in an hour to take my dad out for a visit to his favorite coffee shop. It's Jen holding space for our cohort of young caregivers to show up and commiserate with each other over Zoom because she went through what we're going through and wants to pay it forward. It's Hayley texting a loving thought from across the country when I somehow need it most. It's Sarah picking up my watch from the place in Ventura that I keep forgetting to stop at and then coming to help me build a bed frame. It's also whoever left a free mattress in the parking lot behind Vons.
I think back on the way I lived through the first ten years of my career and it feels so different. I was bolstered and supported by community, it's true. I was even asking them for help at every turn to make my books and my work possible! But somehow the ways I'm relying on others right now feel so different. I'm humbled so much more thoroughly by letting people in during this season of my life because it's not just creative anxiety anymore. That's peanuts. That's easy.
This is the real shit.
It's not freezing to death in Antarctica shit, but some days it feels real close. I've feared and loathed the thought of anyone seeing me like this for so long, but time and time again I see that people want to help each other. Or, at the very least, my people want to help me. And my dad's people want to help me. And my hometown wants to help me.
I just have to let them in.