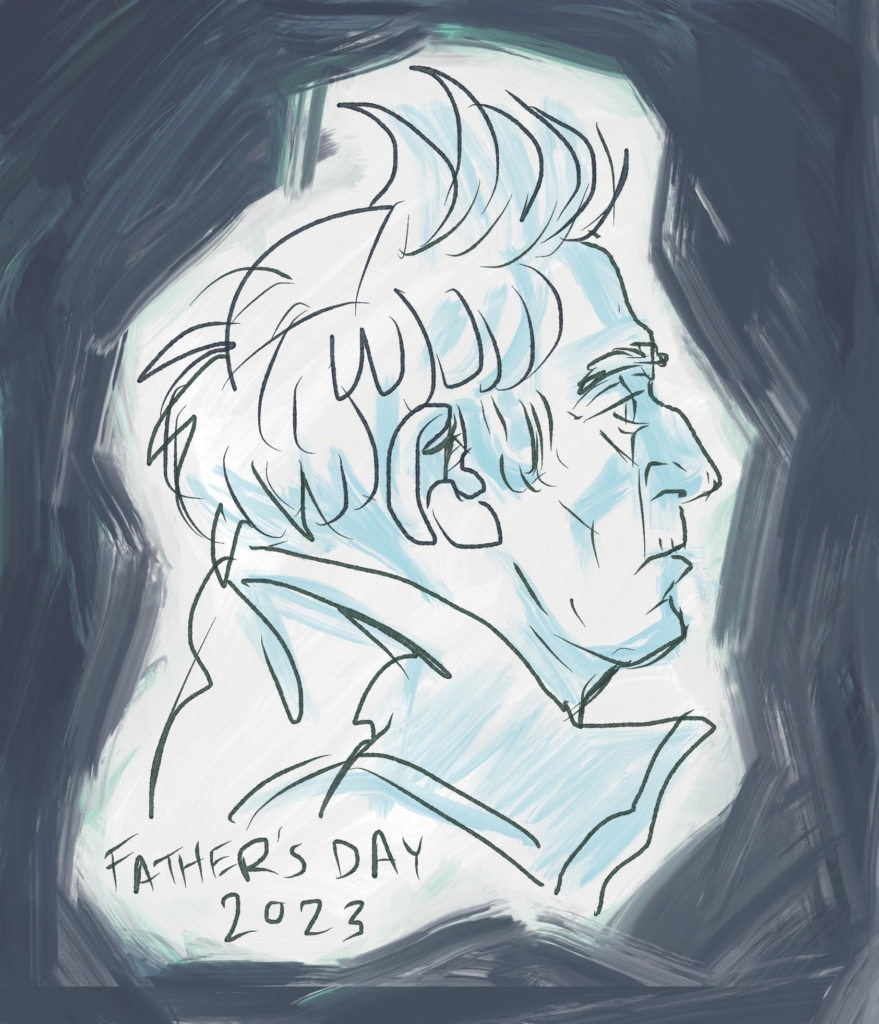 Drawn in Procreate with my finger while feeding my dad supper.
I keep trying to look—really look—at all of it: what's not here, what's still here, how his face changes when he's tired or alert or confused or happy. I keep thinking about cartoonists who have been in this position before me and the drawings I've seen them do of the people they love at the end, when it feels as if there's no other way to stay present.
I am trying to stay present.
Sometimes (like this week) that means staying somewhere else, using the mild distance of a local housesit to recalibrate my understanding of where we're at. My fatalism wanes at a distance because when I visit I see more of him. My presence becomes a novelty, and he perks up at novelty. I get to err more on the side of what's here than what's not.
This, too, is a gift.